Report: The Communiversity programme gives men and women of all ages the chance to learn together and build confidence as they do so
The Communiversity is a gateway for people to enter higher education, but it's much more than just another education project or programme. It can be the first point of contact for people who would not normally think of university as a place for them. It can also give them the ability to find out for themselves whether they would like to go further without having to commit to years of study or fees. But it goes further than that and hopefully it gives people the chance to explore just who they are and where they fit in.
How it works is that the participant attends one morning per week in their local library for two to two and a half hours. They take subjects such as local history - which is nearly always the first module as everybody knows something about their only area and it's a good way to make people comfortable in the course - politics, sociology and philosophy (critical thinking). Other choices include English, economics, geography, community development, youth work and addiction studies.
The Communiversity provides the participant with an educational and social opportunity they would never have had before
One of the most unique features of the Communiversity is that it is a real partnership arrangement. It is based on a common purpose which is to provide the participant with an educational and social opportunity that they would never have had before and one that is shared by all three partners.
Maynooth University provide the lecturers, facilitators and tutors and co-ordinate the programme. Local libraries provide a network of venues around the country that can be used for delivery of the Communiversity programme. The Communiversity pilot project has had very positive feedback from librarians who have experienced the programme in their premises. In many cases, Communiversity participants are new to library services and continue to use the library when the programme has concluded. Communiversities have been successfully rolled out in Dublin areas which have been identified as having low participation rates in higher education such as Coolock, Darndale, Crumlin, Dolphin's Barn and Ballyfermot. Libraries eager to come on board include Ballymun, Blanchardstown, Rush and Swords.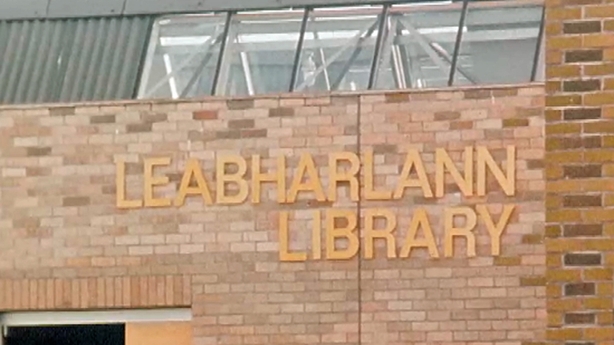 Local LEADER partnership companies (SICAP agents) are the third partners. The benefit of having local community partners is that the Communiversity can reach people universities usually find very hard to reach. One aim of the Communiversity is for social inclusion.
By allowing the participant to experience higher education in a local and familiar environment like a local library, they have a chance to decide whether or not to engage at a deeper level with formal education. Those who participate are on a pathway that will allow them to access both educational services and the support services that can help them to overcome the barriers of finance, child support and lack of confidence that prevent people from the target groups from considering higher education as a real option.
Local Development Companies (LDCs) work with the unemployed and socially excluded target groups to improve social cohesion, build capacity in disadvantaged areas and support individuals to take up lifelong learning opportunities to progress from welfare to work. Leader Partnership Companies assist with the promotion of the course. They have to ability to encourage potential participants with one to one assistance and local supports (e.g. access to childcare, transport, negotiating with DSP activation services etc.). They may be in a position to support participation costs for individual and provide personal action plans and career options after the initial Communiversity course concludes.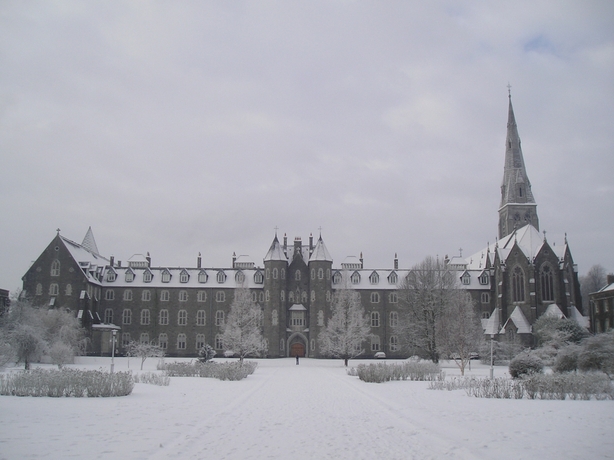 The vision is to set up a network of Communiversities in much the same way as the Men's Sheds have sprung up across the country. Because the programme is easy to replicate and we can take 25 people in each course, this should be a very achievable goal.
What makes the Communiversity different is that it is about people first and foremost. It gives men and women of all ages the chance to learn together and build confidence as they do so. The Communiversity is about encouraging curiosity and rediscovering a love of learning that many people have lost for whatever reason. Above all, the Communiversity is about connecting with others, making friends and building a sense of community and citizenship. It shows what some joined-up thinking around shared services and working towards a common goal for the public good can achieve.
The next Communiversities will begin in Coolock Library (taster session on Thursday January 18 - please contact Paul Hayes at the Northside Partnership on 01 8485630 for more details) and Walkinstown Library (taster session on Thursday Feb 1 - contact Claudia Valount at the South City Partnership on 01 473 2196 for more details).
---
The views expressed here are those of the author and do not represent or reflect the views of RTÉ
---