Opinion: there are still no fully evaluated, funded initiatives being delivered in Irish primary schools that aim to promote both healthy eating and physical activity
By Dr Tara Coppinger, Cork Institute of Technology
For many families whose holidays were spent indoors looking out at everything from snow to severe storms, the return to school came as welcome relief. The adverse weather will have lead to many days on the couch with very little physical activity and the traditional binging on all the calorific food we consume at Christmas. The chances for walks and outdoor play were severely curtailed, but as we drop our kids back to school this week, many of us will question how much of these unhealthy behaviours will continue.
In the most recent physical activity report card, which grades children's levels of levels of physical activity undertaken at school on a school-like grade sheet, Irish children only received a C-. But why is this the case? Schools can, and want, to be supported to be able to promote healthier lifestyles in their pupils, but the constraints of an already full curriculum and lack of facilities to promote such behaviours continue to remain precedent.
Fundamental movement skills that used to be mastered by six-year-olds are proving to be out of reach for many teenagers
Surprisingly, there are still no fully evaluated, funded initiatives that are being delivered in our primary schools that aim to promote both healthy eating and physical activity alongside each other. This is in stark contrast to recent research showing one in four children in Ireland to already be overweight or obese, and which predicts Ireland will have the have the highest rates of obesity in Europe by 2030.
Fundamental movement skills (running, catching, jumping) that used to be mastered by six-year-olds are now proving to be out of reach for many children by the time they reach their teenage years. If these unhealthy nutritional habits and low physical activity levels continue, we may see this generation of children having a shorter life expectancy than their parents.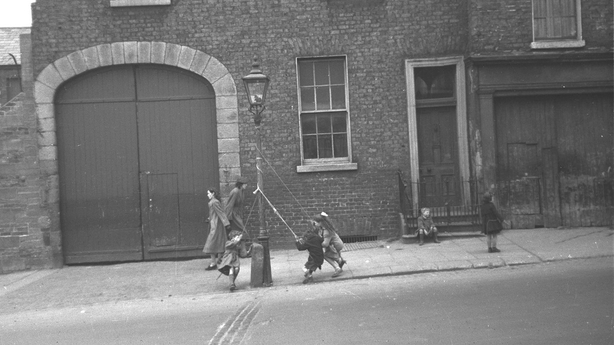 So how do we go about making physical activity and healthy eating the norm in our schools? Given that schools can provide a forum to deliver programmes to children, teachers and their families for good health throughout life, surely this arena should be encouraged in order to ensure children adopt as many healthy habits as possible that they can then they can carry through to adulthood?
Schools and teachers are busy places and people and their main focus is, and will continue to be, on learning. We need to make sure the burden is not placed on them alone to deliver any such initiatives. We also can't just do this haphazardly; in order to do this effectively, we need to work together with schools and their communities and to evaluate programmes to show whether or not initiatives will work.
One such programme that has proven to be effective is Project Spraoi, which has now reached over 2,000 primary school children in Cork. Healthy Ireland, the government's framework for action to improve the health and well-being of the people of Ireland, have also given their seal of approval for the programme.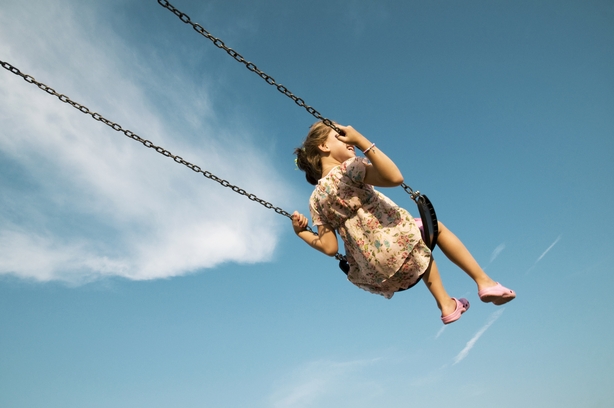 Already, schools delivering Project Spraoi have shown a 2 percent reduction in overweight/obesity and a 16 minute reduction in sedentariness (which includes activities such as sitting for prolonged periods), compared to those not receiving the intervention. These schools have also increased the amount of health enhancing physical activity undertaken by pupils by 13 minutes per day.
The beauty of the programme is that schools develop their own plan depending on the needs of the school and in consultation with children, teachers, parents and the wider school community. An adult "energizer" then implements the tailored programme in the schools, not taking the place of the teacher but supporting them by providing resources, modelling lessons and promoting whole-of-school healthier eating and physical activity. The idea is that the Spraoi initiative is embedded in to the ethos of the school and, whether the energizer is present or not, the vision for the programme continues.
We shouldn't sit back and expect the school to take on all the responsibility
Children learn about practical things, such as the number of teaspoons of sugar in a fizzy or sports drink and parents and family members are invited to nutrition and healthy food tasting sessions. Fridge magnets are even sent home for children with healthy lifestyle messages. Teachers love the cross-curricular activities, where energizers provide plans to help them implement movement into those traditionally sitting-at-a-desk subjects like maths, but still cover the core components of the required curriculum.
But we also shouldn't sit back and expect the school to take on all the responsibility. We should also be actively involved in supporting our local schools to implement change. This can be through voicing our opinions as members of parent associations about the importance of weekly PE or volunteering to act as "walking bus" leaders to encourage more children to choose active travel for their journey to and from school. Going one step further and requesting that a full range of gender neutral activities are offered to pupils to avoid stereotyping may also make the world of difference in ensuring that our nation's schools are at the forefront of healthier lifestyles for our future adults.
Dr Tara Coppinger is a lecturer in the Department of Sport, Leisure & Childhood Studies at Cork Institute of Technology and a Registered Public Health Nutritionist (UKVRN)
---
The views expressed here are those of the author and do not represent or reflect the views of RTÉ
---