Opinion: as the Age of Enlightenment and the French Revolution showed, the relegation of feminine views and demotion of feminine authority in forums like Twitter is nothing new
By Dr Linda Kiernan, TCD
Mary Beard's recent work, Women and Power, A Manifesto, explores both the ways in which women's voices have been silenced in history and how power has been gendered male. A short and snappy work based on two lectures given in 2014 and 2017, it's an excellent think-piece inspired, in part, by the abuse Beard suffered on Twitter, particularly from commentators eager to correct her on Greek history (she is Professor of Classics at Cambridge University). 
From RTÉ Radio One's Arena, Sinead Gleeson reviews Mary Beard's Women & Power, A Manifesto
Beard's work has proved to be particularly prescient given the impact of the #metoo campaign, which was named as Time's Person of the Year. Time called them the Silence Breakers and the recognition was for both their bravery in coming forward and also in making the female voice louder than ever. In an age of changing communications, this is significant, not just for the message it sends, but how it may affect the nature of online communication itself.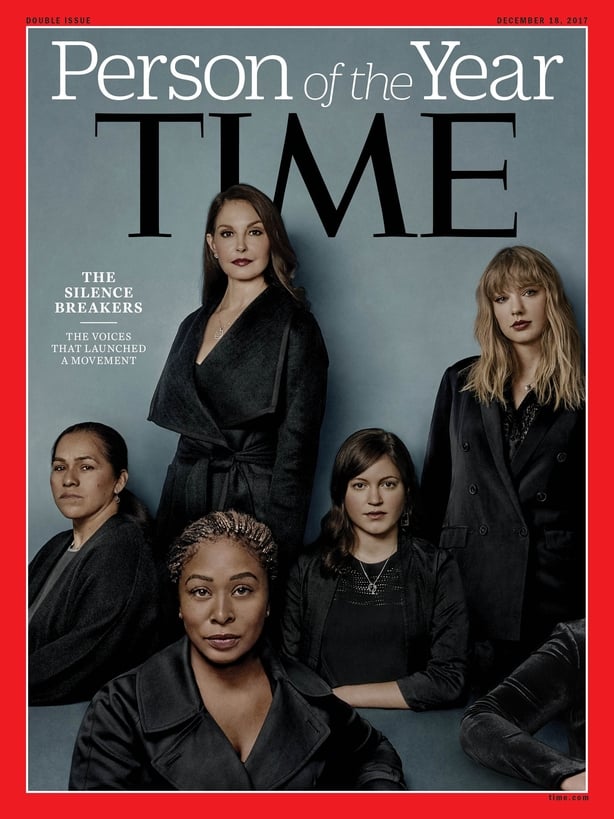 With the emergence of every new medium, women have struggled to have their voices heard and it would seem that the 21st century iteration is no different. Twitter represents a sort of micro-publishing forum and heavily features some academic subjects. History is particularly active, and indeed it is more often a civil, encouraging and engaging corner of the Twitter-sphere. Unfortunately, Beard's treatment revealed another side of online discourse, where a woman's commentary is attacked even when that woman is an eminently qualified individual. 
But the relegation of feminine views and demotion of feminine authority in a novel forum is nothing new. Throughout history, the evolution of media has been accompanied by a debate over who should dominate it. Traditionally that dominion has been male. 
During the great communications watershed of the 18th century, when literacy rates finally caught up to ensure that the printed word travelled faster and made a bigger impact than ever before, women were routinely side-lined in the increasingly lucrative and prestigious literary world. While making a living as a writer was never an easy business, the Enlightenment allowed many to envision themselves as fully-fledged, professional members of the "Republic of Letters".
The salons of Enlightenment Paris were run by women, but were generally not venues where women spoke or shared their work
The Enlightenment centred on Paris, but even within the heart of intellectual and cultural endeavour, the voices of women were hushed. This was the case even when they acted as literary hostesses. The salons of Enlightenment Paris were run by women, but were generally not venues where women spoke or shared their work. 
During the 17th century, before writing gained its 18th century professional lustre, women appear to have had greater opportunities to write, if not always make a living from it. Women such as Marie de Gournay, Madeleine de Scudéry, Margaret Cavendish and Aphra Behn, made both their names and some fortune from their works. However, it was much more usual that women either published anonymously within the acceptable genres for their sex (housekeeping, midwifery and hagiography to name a few) or not at all. Works that overtly called for women's rights, such as de Gournay's, gained little traction, like lone pebbles thrown in a pond, any ripples were lost before the next hit. 
While some Enlightenment philosophes called for women's rights, very little changed. The French Revolution sanctified the place of the woman in the home, withholding any political rights, shutting down female political clubs and denying women the right to serve their country in anything other than a domestic and private setting. The political upheaval of 1789 and the years that followed must have suggested to onlookers that anything was possible and that the time for women, so long silenced, had also come. This was certainly not the case. Ordinary women did march in the streets, but they remained outside of official political fora. 
As has been the case time and again throughout history, calling for rights and calling for a voice go hand in hand
What this overt exclusion and silencing provoked were two of the most significant feminist works in history and they mark a point from which we can date modern feminism. Olympe de Gouges' Declaration of the Rights of Woman and Citizen (1791) and Mary Wollstonecraft's Vindication of the Rights of Woman (1792) issued the clearest calls for women's rights of their time. Drawing on the "proto-feminist" works of earlier centuries, both saw that any chance of equality between the sexes lay first in allowing women to ask for those rights, to have a voice and to be heard. While slow by 21st century standards, Wollstonecraft's and de Gouges' works proved instrumental in the movements of the following century.
In comparison, what the #metoo movement has is momentum. On the distinct medium that is Twitter, it has a reach and speed unfathomable to early feminists. Given the attempts to silence the female voice as outlined by Mary Beard, it is imperative that the female voice is not silenced. It is also important that it does not give in to criticism, abuse or antagonism and silence itself. As has been the case time and again throughout history, calling for rights and calling for a voice go hand in hand. 
Dr Linda Kiernan is a lecturer in Early Modern European and French History at the Department of History and Centre for European Studies at TCD
---
The views expressed here are those of the author and do not represent or reflect the views of RTÉ
---