Opinion: we may pride ourselves on our artistic and cultural exploits, but how aware and supportive are we of the work of migrant artists in Ireland? 
As Monday is International Migrants Day, it's an opportunity to reflect on migrants' experiences in Ireland and the arts are a powerful vantage point from which to start. Ireland's long-term and large-scale demographic social change since the mid-1990s is well-documented. It has outlived the Celtic Tiger's demise, ongoing austerity and our uncertain economic recovery in the shadow of Brexit. As the 2016 Census shows, 17.3 percent of those living in Ireland were born abroad and 11.6 percent of us are "non-Irish nationals."
But how are migrant artists' voices represented across the arts forms that we supposedly excel in as a nation? Where are the migrant voices in our literature, poetry, theatre, dance, film and visual arts practices? While migrant artists have been active across multiple arts forms in Ireland for many years, how well are Irish-born audiences and funders listening to or supporting this work? To what extent have we followed through on the Arts Council's 2010 Cultural Diversity and the Arts Policy and Strategy? With Taoiseach Leo Varadkar pledging this past week to "double expenditure on culture, arts and sport" over the next ten years on the back of the Creative Ireland Programme, it is a good time to be asking these questions.
Roddy Doyle's short stories on migrant experiences, The Deportees, which were developed through his partnership with Ireland's first multicultural newspaper, Metro Eireann, may be familiar to many. But Ifedinma Dimbo's She Was Foolish? (2012) and Ebun Akpoveta's Trapped: Prison Without Walls (2013), novels featuring Nigerian female protagonists living in Ireland, do not seem to have received as wide a readership or critical reception. The wide-ranging journeys of these novel's protagonists - both Nigerian but coming to live in Ireland from very different life circumstances - are not centred on the question of what inward-migration means for Ireland's majority population. Instead, Dimbo and Akpoveta focus on their protagonist's lives and transformations at the intersection of multiple identities and social pressures Nigerian, Irish and uniquely Nigerian-Irish.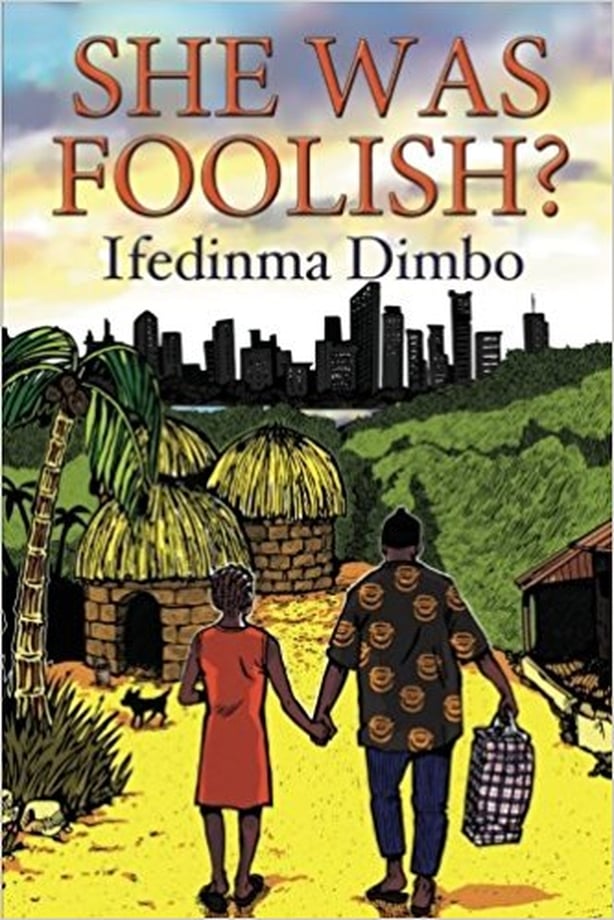 Similarly, the controversy surrounding Doyle and Bisi Adigun's collaboration on Playboy of the Western World: A New Version which premiered at the Abbey in 2007 and featured a Nigerian "playboy" lead romantic interest, remained in the headlines for years, due to a prolonged legal battle over the terms of the collaboration between Adigun and the Abbey/Doyle. But the history and ongoing work of Adigun's Arambe Productions, Ireland's first African-Irish theatre company, is less well-known. It's a similar fate for other migrant-led theatre companies and artists who have made work in Ireland over the last 20 years including Polish Theatre Ireland, Outlandish Theatre Platform, George Seremba, Kunle Animashaun and Mirjana Rendulic among others.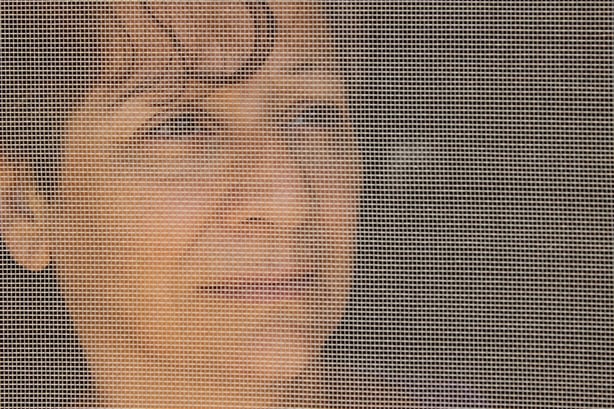 Filmmaker Jijo Sebastian Palatty creates what he terms "accented intercultural third cinema" in collaboration with other members of the Malayalam-speaking Indian community living in Dublin. Palatty began making films out of "boredom" with other initially unemployed husbands of Indian nurses soon after emigrating to Ireland. What began for Palatty as a community-led and amateur film practice out of necessity due to lack of any experience has remained community-focused and collaboratively led out of both aesthethics and conviction. His most recent short film Box (2017) asks what happens when we put migrant "communities" in boxes based on their identity through exploring the rebellious act of an Indian Pentecostal teenage girl on her 18th birthday. 
We need your consent to load this YouTube contentWe use YouTube to manage extra content that can set cookies on your device and collect data about your activity. Please review their details and accept them to load the content.Manage Preferences
Within the visual arts, Vukasin Nedeljkovic's Asylum Archive is a searing photographic exposition of the interior and exterior settings of Ireland's more than 100 direct provision centres. It is also an ongoing archive of testimony, images and research on direct provision in Ireland that serves as an activist hub and body of evidence in the campaign to abolish this system, including Nedeljkovic's work as well as the contributions of others. Began as a "coping mechanism" for himself while living within the system, Nedeljkovic and his contributors use the act of photography and the gathering of documentary evidence as a practice of resistance that reasserts agency and communal possibilities for individuals living within these conditions as part of the campaign to abolish direct provision.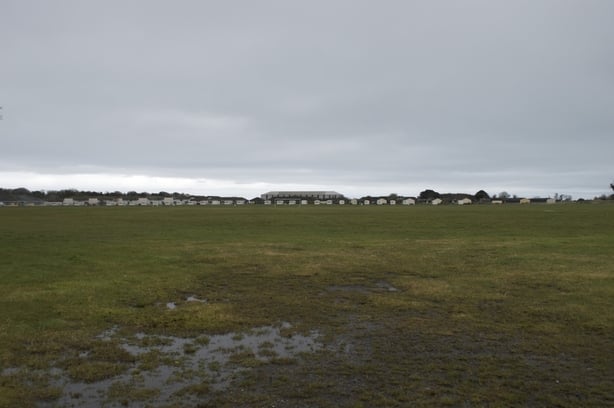 Also emerging from an arts-led and activist context are multiple initatives led from within Dublin-based Migrant Rights Centre over the last two decades. These include Young, Paperless and Powerful and Opening Doors: Migrant Domestic Workers Speak Through Art which have used photography, public art, spoken word, documentary film, theatre and other art forms as part of their social justice campaigns. 
In Galway, Blessing Moyo has iniatiated One World Tapestry as a pop-up series of events focused around "food, music, poetry and fashion" that bring people from Irish-born and migrant backgrounds together. It's a project that grew out of her own experience of social isolation over six years living in direct provision centres. 
The Irish migrant artists and migrant-led arts projects named listed here only represent the tip of the iceberg of the arts practice that exists in professional and community contexts. And just as there isn't one Irish story, there cannot be only one migrant story. As a very privileged migrant myself from the United States, born to an Irish father and moving here as an adult secure in my right to citizenship, this perspective influences the stories I seek out and the stories I try to tell in my research. 
The resistance to migrants' art reflects a bigger problem where migrants are restricted to the margins and only brought in when we want to address migrant issues
As author Ebun Akpoveta says, "we are grappling with whose voice is allowed to tell the stories, what stories does Ireland feel its migrant community have a right to tell and what counts as authentic Irish art."  We need to lean into and seek out rather than sidestep this challenge. Theatre-maker Kunle Animashaun stresses that there is nothing to lose and much to gain here: "presenting Ireland as a culturally diverse society" through the arts has to the potential to solidify our international reputation as a "a place to be and a forward-looking society - a global leader."
Taking inspiration from the grassroots origins of International Migrant's Day, it's time for all of us, migrant or Irish-born, to take a more careful view of whose stories are being told and where in the Irish arts landscape.  Spaces for migrant artists' stories and structures for their continued development as artists must be more securely embedded if the Irish arts landscape is ever to be truly inclusive of the nation's residents as a whole and all our stories.  
Akpoveta argues that "the resistance to migrants' art reflects a bigger societal problem where migrants are restricted to the margins and only brought in when we want to address migrant issues." This push to the margins needs to be challenged. Just because you haven't come across a story easily doesn't mean that no one has attempted to tell it, maybe even in a theatre or gallery near you. And just because you might think your story might not fit in Ireland doesn't mean it shouldn't be told. 
---
The views expressed here are those of the author and do not represent or reflect the views of RTÉ
---