Opinion: a new mentoring programme aims to provide support to female engineering students and show them how others have pursued a career path in the profession
Gender equality in STEM subjects has become quite a hot topic in the media recently. There has been a lot of international research in the last couple of years looking at the possible factors which may influence why young women do not pick these subjects in school despite how academically capable they are. Additionally, research from MIT and Harvard looked at gender bias in third level and why women are not staying in these careers despite having worked so hard to obtain the qualifications.
Ultimately, the research shows how gender bias in relation to science, math, engineering and technology exists and how it appears to start in early childhood and continues right through the careers of female engineers.
A couple of years ago, the OECD published research about gender equality in education and STEM subjects. The research found adolescent girls lacked confidence in their abilities with STEM subjects, which is consistent with the research Accenture conducted here in Ireland in 2015. The OECD report suggested part of the difficulty for young women and STEM subjects is how there is a lack of female role models for young women to emulate and look up to and perhaps how being an engineer does not fit into the stereotype of careers women "should" be pursuing.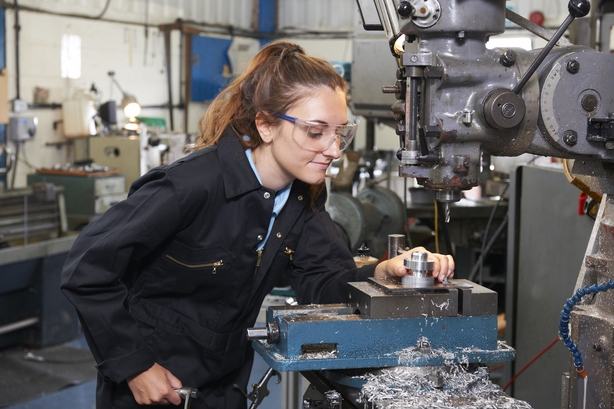 The first part made sense to me because I know from other research that when women are mentored by other women in professional work places they do better in their careers. Also, as research has shown, this type of mentoring impacts the dynamic in the work place when present. The women are more supportive and co-operative with each other rather than being in fierce competition with the other female employees.
Engineering in the Dublin Institute of Technology (DIT) is piloting a new mentoring programme to address the two points raised by the OECD report. The ESTeEM initiative is open to any female student who is studying engineering and this includes post graduate students. The idea is to have mentoring provided by women who are currently working as engineers. At the moment, there are two companies involved, Arup and Schneider Electric, and more companies will be coming on board in the coming weeks due to an increase in the numbers of students participating in the programme.
ESTeEM has been created to provide female DIT students with a role model. This mentor will provide support, assistance and information about engineering, the types of career paths available and skills required to be a successful engineer. The goal is for the DIT graduate to take these skills and information with them to the workforce to be more prepared for the career challenges that lie ahead. The initiative also aims to create role models for future young women who want to study engineering and to show how engineering is not just for young men.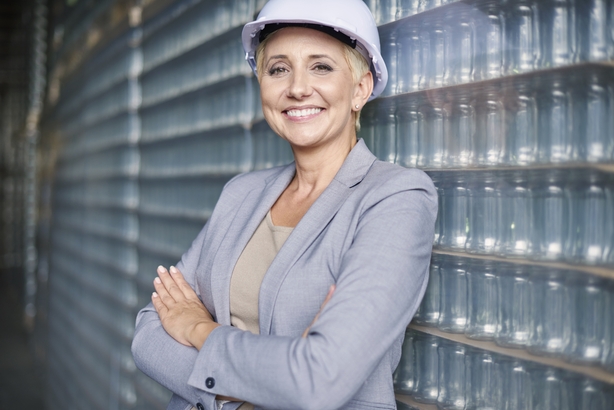 Since the initiative has commenced, I have had some people advise me how this is a form of discrimination against young men and how the programme should be open to both female and male students. I find the first point strangely baffling because the gender imbalance is well documented internationally. Just go into an engineering classroom and it is self evident. Clearly action needs to be taken, not just at third level but in other areas as well to start to address this imbalance in order to create a level playing pitch for the identified group which in this case is young women. Yes, it is my hope the mentoring program in time will be open to both genders, for both the mentors and the students, because I think there is much to be gained from that model, but for now this is a female only programme.
Others have advised me that young women studying engineering in college do quite well therefore there is no need for the ESTeEM initiative. I know from my own experiences of the last 16 years how true this is and how the top students in my classes are often female, but is it OK to use the performance of the few women who have passed through engineering programs as "proof" that everything really Is OK because they do well? Absolutely not. Implying these few specific cases are the norm only obscures the real issue by re-directing the attention away from the actual problem of gender imbalance, something which has been documented through a wealth of research and is self evident by looking at third level and many engineering companies.
Women are more supportive and co-operative with each other rather than being in fierce competition with the other female employees
What about when these students leave these courses? I can recall times when young women have left engineering courses because they were the only female in the class or they feel they have not fitted in because they do not share the same interests as the rest of the male dominated class. Unfortunately, I can think of other occasions of female students describing instances of being excluded or not being taken seriously because they were a woman. The distress they experience is often present as they talk about these moments and it makes me feel sad for them because these young women simply want to get their degree and have a career rather than have to manage obstacles like this.
It has been these experiences, and many others, that have motivated me to set up ESTeEM to try and support to our female engineering students. Is this new program going to solve the lack of young women taking up engineering? No, but it is just a small step in addressing what is a clear imbalance in third level. ESTeEM will hopefully support a new generation of young women who are pursuing a career path in a profession which has historically been a male stronghold.
---
The views expressed here are those of the author and do not represent or reflect the views of RTÉ
---