Opinion: aside from wearables and apps for general fitness, there is a huge growth ahead in the number and type of wearable devices to monitor chronic diseases and other conditions
A common challenge across Europe is the effective and efficient delivery of public health services. Often, patients have external factors affecting their situation and challenges can especially exist in rural or remote settlements. Changing patient conditions and care needs should be considered carefully in healthcare planning.
In the specific area of wearable healthcare, it is vital that patient groups are consulted and informed because their input and feedback is critical to future acceptance and uptake.  Multi-disciplinary teams need to work together to develop rehabilitation and exercise programmes for the home user by carefully designing and analysing data from regional and national case studies.
New delivery service models need to be designed, developed and tested across a range of settings.  Multidisciplinary collaboration is important to bring benefits to global regions. Multiple experts collaborating from a range of disciplines are needed to maximise impact and success of wearable technology in the communities.
People are now demanding that wearable technologies go beyond fashion or trend and actually start to assist them address their individual health and fitness goals
The inclusion of patients as experts and co-producers ensures that technology and trials developed are both scientifically reliable and pragmatic. New service delivery models need to be optimised to improve flexibility, function and quality of life so that measurable and demonstrable impact can be provided. Currently an EU Interreg project, SENDoc, is assessing the use of wearable technologies to improve health outcomes for rural communities in European northern peripheral regions. 
What we know about users
Users are keen to test and trial wearable technologies as they move around and try to increase their fitness levels. This trend has been seen with both fitness and fashion groups and activity trackers have become increasingly common. People are now demanding that wearable technologies go beyond fashion or trend and actually start to assist them address their individual health and fitness goals. This goal can be achieved with the combination of both wearables and smartphone apps.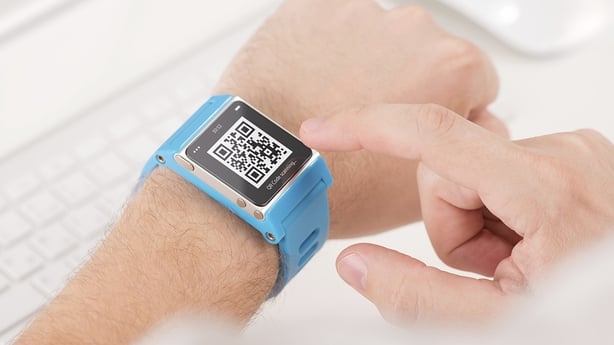 Young adults are the most tech savvy group and are keen to use wearable technology and adopt it to their needs. Women are more likely to use mobile health devices and apps than men to try to monitor specific heath needs. Wearable technology users tend to have more disposable income. Consumers are demanding their wearables and apps become part of their daily routine, fitting into their lifestyle and improving their overall long-term health.
Chronic disease, conditions and data analytics
Aside from general fitness wearables and apps, there is also an increase in the use of specific health requirement monitoring, especially in older age groups. This is the big opportunity in healthcare: medical grade devices for users to monitor and treat or rehabilitate chronic disease and other conditions. An example of this is the ActionSense glove. This was designed to rehabilitate and monitor stiffness in finger joints for patients with Rheumatoid Arthritis, post-stroke patients with reduced mobility or post-hand surgery to assess hand mobility. 
We need your consent to load this YouTube contentWe use YouTube to manage extra content that can set cookies on your device and collect data about your activity. Please review their details and accept them to load the content.Manage Preferences
The market must progress for specific health monitoring medical device development and trials are vital to ensure acceptability with industry, health insurance companies, clinicians and users. There is a significant billion dollar market potential and successful medical grade wearables could save health care services billions in costs. Not only does it make commercial success but successful medical grade wearables also meets patient demand by providing improved long term health outcomes. User acceptability and device flexibility is key to success and significant uptake because consumers are increasingly demanding convenience in all things, including their health monitoring. 
Data analytics also play a key part here. Clinicians need to proactively manage patient's wearable data and take time to complete this task to facilitate integration of the data into patient health records. Concerns around patient data security are being overcome. Positive outcomes need to be evidenced from trials demonstrating successful wearable data analytics merged with new models for clinician decision making.
The future is physically and mentally healthier
More and more purpose built wearables will emerge from successful trials by multidisciplinary teams. Validation is essential from FDA and CE bodies as is building documentation around efficacy, both of which will be demanded by the medical professions. In the mean time, expert activity trackers and other unregulated fitness wearables will serve people needing to manage lifestyles.
More and more purpose built wearables will emerge from successful trials by multidisciplinary teams
Insurance companies will start to use wearables to facilitate and encourage consumer health behaviour. Patient personal data needs to be managed carefully here as insurance companies will be keen to validate their risk calculations. It has been evidenced through surveys that a significant proportion of patients would share their personal health data if it meant personal better healthcare delivery and long term health outcomes.
Company wellness schemes are also already using wearables and fitness trackers to facilitate staff wellbeing monitoring. The area of mental health is not yet being given much attention. This will also be considered from the wearables perspective as companies are increasingly keen to manage and monitor their staff stress levels for early detection of mental health problems.