Opinion: while a name is rarely the primary reason for a political party's rise or fall, the re-labelling of parties and movements has been common in Irish political history since independence
Earlier this year, the Anti-Austerity Alliance rebranded itself as Solidarity to reflect its campaigning on social as well as economic concerns. A perusal of politics since independence shows that the re-labelling of parties and movements is not uncommon in Irish political history. Nor is it rare for parties to adopt deliberate reference points to older movements.
So just how important are party names? Why do parties adopt or change names? Are such changes advantageous to the parties involved?
Sinn Féin's family tree
Sinn Féin was founded in 1905 by Arthur Griffith and revitalised after the 1916 Rising. It has an obvious cache with its Gaelic name and the sense of succession it gives to the republican tradition. The first to move away from it were those who took the Treaty side in 1922 and founded Cumann na nGaedheal, the same name as an antecedent of Griffith's party.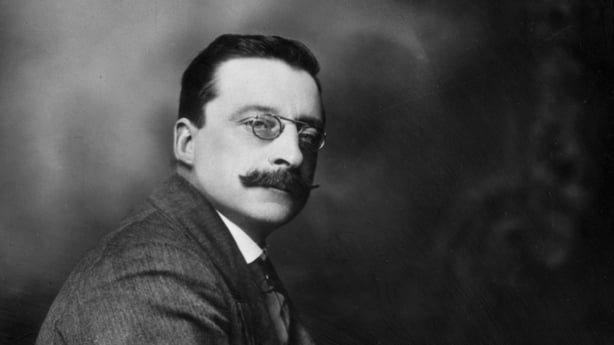 Founded in 1926, Fianna Fáil may have been "the soldiers of destiny", but the name also linked to revolution as it matched the "FF" insignia on Irish Volunteer uniforms in 1916. The value of maintaining a connection with the revolution was self-evidently important in the 1920s as arguments of the constitutional status of the state raged and Civil War memories remained raw. However, by 1932, Civil War politics were clearly about something more as Éamon de Valera's new party surpassed the electoral high point of anti-Treaty Sinn Féin and won power.
The value of maintaining a connection with the revolution was important in the 1920s
Yet other parties claiming no derivation from Sinn Féin have enjoyed little long term success, so has naming been a factor? The Irish National League founded in 1926 invoked Charles Stewart Parnell's organisation of the 1880s. However, its rapid demise could not ascribed solely to its name or even its backward looking ethos. A failed attempt at coalition government with Labour and Fianna Fáil support and a lack of funds soon destroyed the party.
The farmers plough on
The Farmers' Party returned seven deputies in June 1922. Despite its simple appellation, it was soon associated with larger agriculturalists and it declined after being targeted electorally by Cumann na nGaedheal, itself soon accused of defending larger landholders.
Another farmers' party emerged with the National Centre Party in 1933. Originally encumbered by the label of the National Farmers' and Rate-payers' League, this grouping adopted a name with more general appeal thanks to its leadership of James Dillon and Frank MacDermot. It, too, was soon associated with graziers as it defended larger farmers threatened by Fianna Fáil policies and the Economic War with Britain.
The third incarnation of a farmers' party, Clann na Talmhan (Family of the Land), was founded in 1939. Unlike the previous two, it appealed more to smaller farmers. It high point was ten seats in 1943 with problems in uniting farming support outside of the major parties clearly structural rather than cosmetic.
What's in a name?
While re-naming and reformations has also been evident among many left-wing parties, the most successful one has remained Labour, which claims to be the oldest party in the state. If it has failed to improve its position in the "two and a half party system", few scholars would argue that naming or branding has been a significant factor as Labour is simple and easily recognisable. There is now a party bearing the name Social Democrats in common with many European states, but the extent of its potential is as yet unclear.
Broadcaster Olivia O'Leary has recently argued that at elections, the "single product with brand recognition" is the leader rather than party or policy. It is in this way that the significance of names as part of a movement's wider public image becomes apparent. The Green Party, for example, is catchier than the Ecology Party of Ireland. New parties, in particular want a name that is distinctive and carries a positive message.
Much like a first impression, the label remains important
While Clann na Poblachta adopted an Irish name which reflected a republican ethos, the Progressive Democrats had no echo in Irish history apart from Noel Browne's National Progressive Democrats which had a very different ideological outlook. Older parties, by contrast, already have established brands whose stock rises and falls based on current leaders, slogans, policies and performance.
Fine Gael-United Ireland Party emerged as the unusual child of Opposition distress in 1933 as Cumann na nGaedheal and the Centre Party merged with the Blueshirt movement under the leadership of Eoin O'Duffy. Its initial dual language moniker was soon dropped, but the next decade was one of disillusion and disorganisation as the enlarged party attracted less support in the 1940s than Cumann na nGaedheal had previously achieved.
We need your consent to load this rte-player contentWe use rte-player to manage extra content that can set cookies on your device and collect data about your activity. Please review their details and accept them to load the content.Manage Preferences

However, problems in uniting the different parties, the lingering embarrassment of O'Duffy's brief leadership and Fianna Fáil's strength were far more significant than whatever name might have been chosen. More importantly, the party never lost its place as one of the "big two" and has successfully drawn on its historical links to both Cumann na nGaedheal and Michael Collins to construct a positive public image.
It is difficult to think of a case where a name or a change of name was the sole or even primary reason for a party's decline. Party names may not always have been beneficial and some may even have exacerbated issues surrounding policy positions, leadership and organisation. However, much like a first impression, the label remains important, but it alone is rarely the deciding factor between ultimate success and failure.