Opinion: there are many similarities in how back channels played a huge role in peace processes in Northern Ireland and Colombia
When the late Martin McGuinness visited Colombia as Deputy First Minister of Northern Ireland in 2014 he was "absolutely shocked" to find out how much the Colombian government's chief negotiator knew about the Northern Ireland peace process. More surprising still, the Colombians told him their secret back channel to FARC was codenamed Brendan, after the Derry businessman Brendan Duddy.
It later transpired that Colombia's High Commissioner for peace, Sergio Jaramillo, had consulted with British officials on their contacts with the IRA, and had spoken to senior MI6 agent Michael Oatley who had worked with Brendan Duddy over a span of two decades. The Colombian negotiators drew directly on that experience in their engagement with FARC.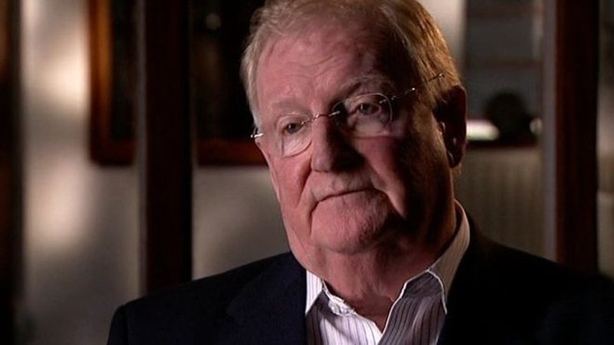 The importance of back channels in peace processes and the tensions and deep emotions involved have been brought to life recently by the gripping broadway play Oslo. It tells the story of the secret back channel between Israel and the PLO in the 1990s and reminds us of just how difficult it can be to bring together sworn enemies who can't be seen talking to each other in public. These early phases of contact are often the most difficult and Colombian negotiator Jaramillo has said in the past that "talks-about-talks are in some respects more important than talks because that's when you are defining the playing field…it was incredibly tough."
Back channels have some extraordinary features. Secret contact between British agents and the IRA was always directly authorised by the prime minister of the day, but was hidden from government ministers and top military commanders. This was also the case in South Africa and Israel-Palestine. Information was guarded so closely because leaks might allow powerful forces on both sides to undermine and expose such contacts before progress could be made. Secret contact creates powerful and distinctive dynamics that can help to build co-operative relationships between warring parties, not least because both sides have to co-operate in keeping their shared secrets.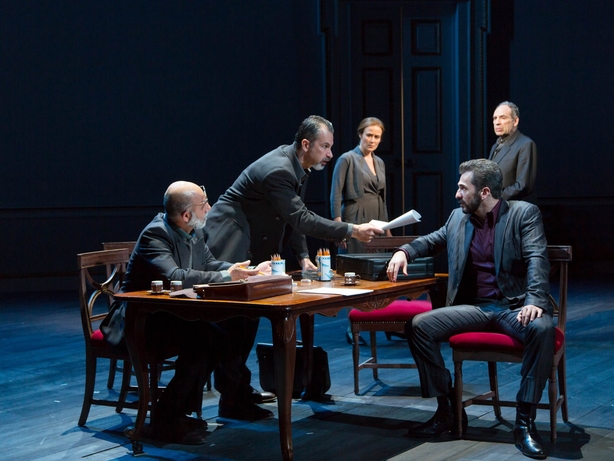 Under cover of secrecy, parties to conflict are often able to make enough progress to ensure that it's easier to gain public support for compromise and to manage internal divisions and tensions when the process moves into the open. However, the failure of the Israeli-Palestinian process is a reminder that this is not always the case.
Back channel contact is shrouded in mystery. This is not only because it is kept secret at the time, but because it remains sensitive for decades afterwards. The paper trail is sparse and most contacts are not recorded in writing by anyone involved. Well might the Colombian negotiators have sought advice from those directly involved in Northern Ireland. It is difficult to understand this kind of contact without hearing from those who took part in it.
EU Special Envoy to the Colombian peace process Eamon Gilmore will talk about the Northern Irish and Colombian peace processes at a public lecture on the role of the EU as peacemaker in NUI Galway on November 20. It is a particularly fitting venue because that subterranean channel that links the Colombian and Irish peace processes runs through the university in Galway. Brendan Duddy, the Derry intermediary who gave his name to the Colombian back-channel, entrusted his private papers to NUI Galway some years before his death earlier this year.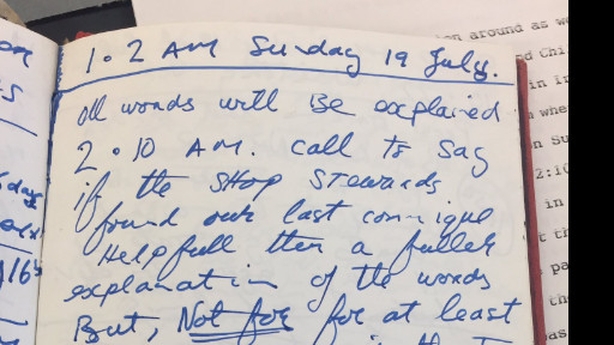 The archive includes his private diaries of the peace talks in the 1970s and the 1990s which give us insights into the emotional dimension, the one aspect of peacemaking that is absent from the official records. His diaries are full of passion, especially in 1975 as great hopes of peace gave way to anxiety, despondency and then resignation as the prospects for compromise began to recede. His papers provide unique insights into the use of back channels in the making of peace and tell us that harsh and unyielding public positions often conceal a great deal of flexibility.
Secret back channels provide an essential tool for parties to conflict to explore the extent of that flexibility and the potential for lasting peace. Moreover, they also create a space in which both sides can begin the process of building a new and more co-operative relationship.
---
The views expressed here are those of the author and do not represent or reflect the views of RTÉ
---