Opinion: what does the Bank of England's recent rise in interest rates tell us about the economic health of our nearest trading partners as they grapple with Brexit?
The Bank of England's decision to raise rates earlier this month generated much comment, mainly around the fact that it was their first hike in over ten years. More significant but less discussed is the fact that rates were increased in the face of low and falling economic growth. The bank's monetary policy committee had never previously increased rates with growth at its current level.
The problem
Growth and inflation normally move together, requiring central banks only to time policy changes to minimise disruption to the economy. In the UK, the trends in the two key economic indicators have diverged: inflation has spiked to 3 percent, while growth is currently at 1.5 percent and falling.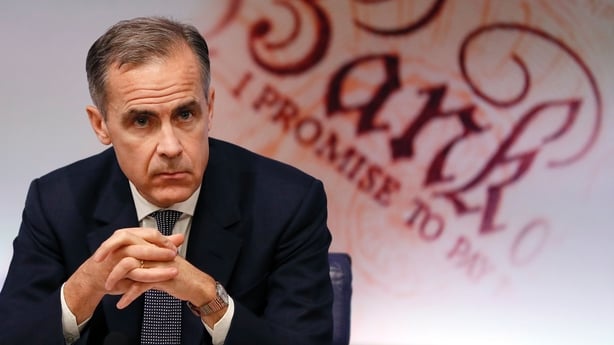 Unsurprisingly, the origin of this divergence lies in Brexit. Financial markets demonstrated a strong negative view of its effect on the UK economy with an extended sell-off of sterling. The pound has depreciated by 15 percent since the June 2016 referendum, increasing the cost of imported goods to generate the upward trend in inflation. At the same time, uncertainty over the outcome discouraged industrial investment and, to a lesser extent, consumer spending, slowing down growth.
Acting sooner rather than later
Up to now, the Bank of England has responded to this dilemma with the central bankers' standard tactic of talking down inflation by hinting at rises while keeping rates low. This approach has a limited lifespan, especially with inflation continuing to rise, and a central bank must back words with action or risk losing credibility. The Bank of England's primary responsibility is to maintain monetary stability (control inflation) and it was always likely to come down on the side of fighting inflation when forced to make a decision.
There are good reasons to act sooner rather than later. A central bank's credibility is a key weapon in fighting inflation and it is difficult to regain once lost. By taking decisive early action, the Bank renewed its credibility as an inflation fighter. Up to now, inflation has been imported through higher import prices. If sterling is stabilised, this effect will gradually drop out of the figure and inflation will drift down.
A central bank's credibility is a key weapon in fighting inflation and it is difficult to regain once lost
The bank risks the economy entering a well-known cycle if, by delaying action, inflation expectations become entrenched. High inflation expectations leads to higher wage settlements and this in turn creates further inflation as consumers spend their extra income. If it reaches this point, the UK economy will be generating its own inflation, leading to further depreciation in sterling and a spiral of increasing inflation.
The UK is vulnerable to wage push inflation with the economy operating close to full employment. Employers fighting to fill vacancies created by EU workers leaving the UK could further add to the upward pressure on wages. Early action to halt the cycle before it begins is easier than removing embedded inflation expectations.
Finally, current financial conditions are particularly favourable to stabilising the exchange rate. Investors are starved of income and higher rates can have a disproportionate effect on prices. Sterling rose one percent in the period from when the Bank of England sent a clear signal of its intention to raise rates to the time of the announcement.
What about growth?
Increasing rates comes with significant risks. A significant drop in growth will again put the pound under pressure and risk further inflation. Reversing the increase is not an option because the negative impact of the bank demonstrating this lack of confidence in the economy would outweigh benefits from lower rates.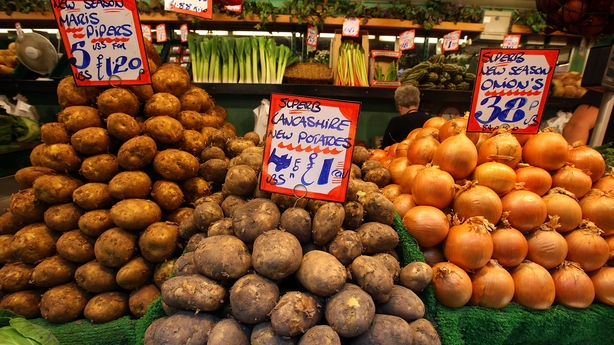 Consumer confidence is fragile after a decade of austerity culminating in a period of negative real wage growth. While retail spending has held up until now, the CBI survey of October's retail sales reported the biggest fall since 2009 and a 12 percent reduction in new car sales. Both are indications that consumers are finally beginning to crack.
On the production side of the economy, there are good reasons to believe the impact of growth will not be significant. Growth has been dragged back by lack of investment due to uncertainty about Brexit so minor changes in monetary policy will have little effect on this and the economy remains in an ultra-low rate environment.
The only way is up?
The focus now moves firmly to the UK government, which has many issues on other fronts to deal with. With the budget due on November 22nd and the budget deficit back to pre-crisis levels, there is room to ease pressure on consumers. Brexit negotiation are ongoing and any progress towards a smooth transition can remove uncertainty and encourage investment.
Consumer confidence is fragile after a decade of austerity culminating in a period of negative real wage growth
For now, the Bank of England will maintain a watching brief. They will hope their decision, and other economic developments will bring inflation back towards the target level of 2 percent. This will allow rates to rise in line with its inflation report, indicating just two increases over the next three years. It has already used its renewed credibility to talk down inflation, with favourable market reaction to the deputy governor's suggestion that faster rises may be needed. Even this benign scenario highlights the post-Brexit situation facing Britain; an economy with lower growth and higher interest rates than its European neighbours.
Of course, insufficient progress by the government in easing austerity and, more importantly, negotiating with the EU will ensure an alternative scenario if current trends continue. This will give the bank a more difficult, if not impossible, balancing act in future, where rate hikes necessary to control inflation will not just slow growth but drive the UK into recession. In this scenario, with the bank's primary goal of controlling inflation, we can expect faster rate increases even at the expense of recession.
The view from this side of the Irish Sea
It is tempting for other EU citizens watch the British economy suffer from self-inflicted wounds with shadenfreude, but a smooth transition and a stable British economy will benefit everybody. With Britain as our main trading partner, Ireland will suffer disproportionately from a disorderly transition.
We need your consent to load this rte-player contentWe use rte-player to manage extra content that can set cookies on your device and collect data about your activity. Please review their details and accept them to load the content.Manage Preferences
From RTÉ Radio One's New At One, Simon McKeever, Chief Executive of the Irish Exporters Association on the implications of the Bank of England's hike in interest rates
Irish companies exporting to Britain have already suffered as their products become significantly less competitive in the UK. Despite calls for assistance, these companies have to realise their loss is permanent and must plan for a new reality. A poorer post-Brexit UK economy will provide a smaller market and weaker sterling will make imports less competitive. In the short term, any reduction in consumer demand caused by the increase will further reduce exports to the UK. Ultimately, though, efforts to stabilise sterling and minimise economic disruption must be welcomed.