Opinion: it's time for Irish business culture to cop on that entrepreneurs with past failures should be encouraged to start again as their chances of success are much higher the second time around
Recently I met an entrepreneur whom I had not seen for a number of years. He had a successful business for over 30 years which had a turnover in excess of €10 million per annum and employed approximately 35 people. During the course of our conversation, I asked him how was business. His response stunned me. His business had to be liquidated two years previously, he left creditors without money and he had to let go all of his staff. 
The low-value commodity industry in which he operated was cut-throat in terms of pricing and he was one of the many firms forced out. He felt so bad about what happened that he initially stayed indoors for weeks. When he ventured out to buy a newspaper or food, he would drive to another town to avoid meeting people in his locality. He gave up going to his local golf club and didn't visit local pubs or restaurants. He felt that everyone locally was blaming him for what had happened and that he was now stigmatised as a failure. He is currently unemployed and, given that he is in his early fifties, he sees little chance of securing a job or getting funding to start another business.
Irish culture continues to stigmatise and sometimes delight in the misfortune of those whose businesses have collapsed
The tall poppy syndrome
Unfortunately what happened to this entrepreneur is not unusual in Ireland and similar circumstances have occasionally led to very tragic outcomes. While the rate of business failure is quite high (some experts suggest that 80 percent of enterprises fail within five years of start-up), the Irish culture continues to stigmatise and sometimes delight in the misfortune of those whose businesses have collapsed. Any analysis of why such a cultural trait exists would probably offer an array of reasons ranging from the "tall poppy syndrome" to issues such as low self-confidence.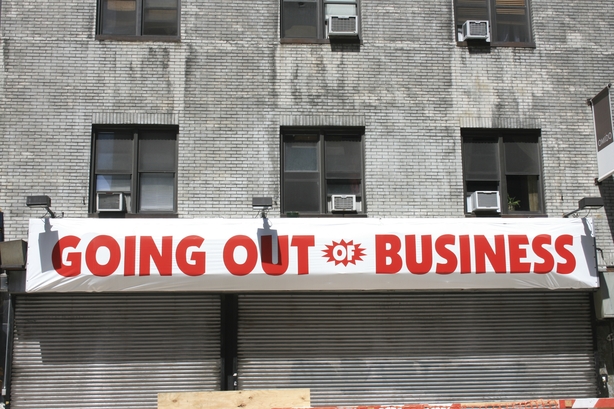 Whatever the reasons, this cultural trait is deeply embedded in our behaviour. One of the principal reasons why people in Ireland will not start a business is fear of failure. It also has led to people with prior start-up experience seeking out paid employment rather than starting a new enterprise. This is despite research which has highlighted that people with prior start-up experience are more likely to start a high-growth firm than a person without start-up experience. Instead of shunning those entrepreneurs with past business failures, we should be seeking them out and encouraging them to start again as the chances of success are now much higher.
The American approach
I recently heard a story of an Irish person located in California whose business had failed. At a cocktail party, he was asked about his occupation. He responded demurely and said that his business had recently failed. The next question he was asked took him by surprise: "so what is your next business idea?" 
"If I was in Ireland", the person involved commented, "I would have been asked what secure job was I looking to get. Furthermore, it is quite possible that I wouldn't have even been invited to the cocktail party!"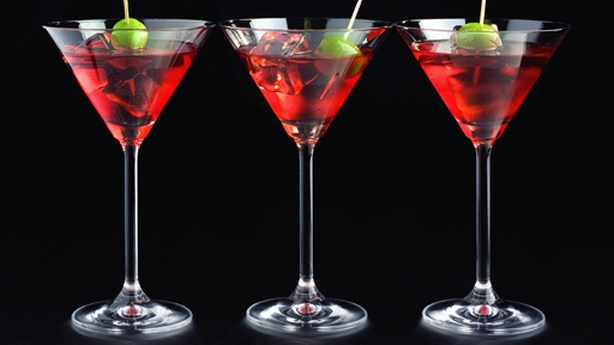 So how do we embrace the American notion of failure being an apprenticeship that one serves as part of the entrepreneurial journey? Indeed, a highly successful serial entrepreneur in Ireland told me that she couldn't get venture capital for her start-up business in America because she had no business failure behind her. One couldn't imagine that occurring in Ireland.
Business failure is not something which people should feel ashamed about
Within the Irish entrepreneurship ecosystem, the practice of "picking winners" has had a great deal of support in recent years, particularly amongst enterprise support agencies. However, there are a number of problems with this concept such as the question of what measures are used to pick winners. If a set criterion is employed then there is the definite possibility of losing potential successes because the relevant agency has already labelled those outside the criterion as "no-hopers". 
But the true measure of success is frequently found in the second generation of firms. This is demonstrated by the research on successful high-growth firms which have a predominance of founders with prior industry and start-up experience. Therefore, it could be more fruitful to encourage a broader range of entrepreneurs to start an enterprise within targeted industry sectors. While some will fail, the real winners will most likely come from those that have failed and then tried again.
Celebrating failure
I love the idea of FailCon which is a one-day conference for people to study their own and others' failures and prepare themselves for success. It celebrates failure and gives a platform to people who have failed to discuss their learning experiences with others who have experienced similar entrepreneurial journeys. I also really like the EU funded initiative called RESTART which encourages people with prior start-up experience to create another enterprise. Ireland also gave birth to the StartUp Wake and Flounders. 
Business failure is not something which people should feel ashamed about. Instead, it should be viewed as a life experience, akin to many other life experiences where we have tried and not succeeded. Entrepreneurs who have been separated from their initial businesses should be encouraged to start again. Banks must learn to appreciate that a person who has failed once should not be avoided forever more.
A radical change in policy is required if potential winners are to be given the freedom to fail and then to start again. It requires a change in attitude in Irish culture that failure is acceptable and that it is a learning process towards long-term achievement. Both of these requirements necessitate significant alteration in existing mindsets and that is an enormous challenge. Perhaps we should take a long-term approach to finding a solution and start teaching young people in classrooms that it is ok to fail? 
---
The views expressed here are those of the author and do not represent or reflect the views of RTÉ
---