November sees the return of the annual Movember fundraising campaign, which sees men across the world sprout moustaches to raise awareness and money for men's health issues. A primary focus of the campaign is prostate cancer, which remains one of the most common cancers in men. It is estimated that one in eight men in Ireland will develop the disease at some point in their lives. However, thanks to better detection methods and different treatment options, 10-year survival rates have tripled to almost 85 percent over the past 40 years, illustrating that prostate cancer can often be successfully treated.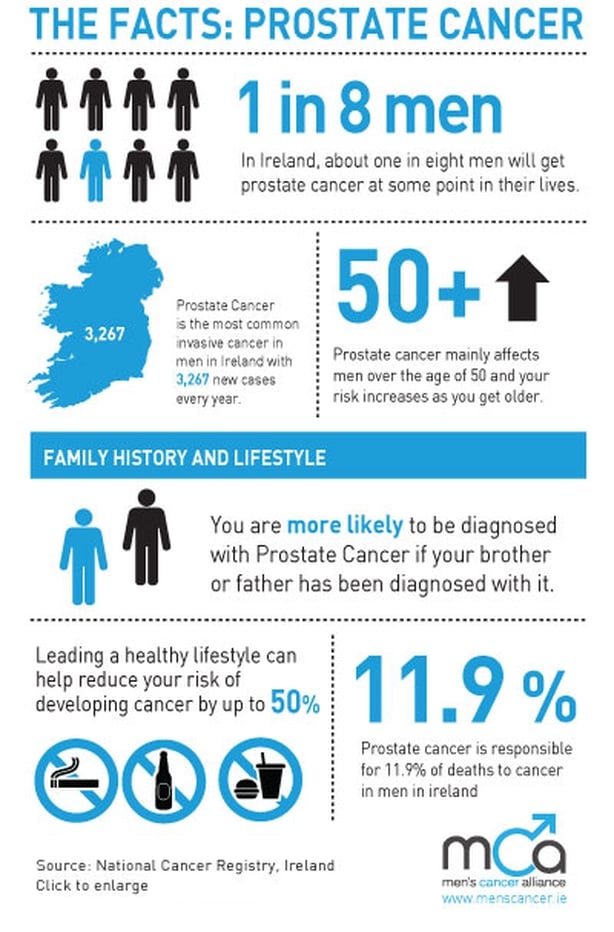 Nevertheless, some significant challenges remain to overcome. It is still difficult to differentiate between a tumour which is benign and one which is potentially life-threatening, meaning some men get unnecessarily treated. Likewise, prostate tumours which appear to be similar often respond very differently to the same treatment, so we need better ways to predict how an individual patient will respond. And of course new methods for earlier detection of disease will mean quicker and more successful intervention.
To address these issues we need increased understanding of the biology which drives prostate cancer progression. Every year, funds raised by Movember go toward vital medical research to investigate these important issues. In doing so, we continue a fight against prostate cancer which began almost 100 years ago.
When Dr Charles Huggins took up a new post at the University of Chicago in 1927, he had little interest in cancer biology, so he was a most unlikely candidate to revolutionise treatment for prostate cancer. However, when he discovered that normal prostate cells are dependent on the hormone testosterone for growth, he wondered if depriving cancerous prostate cells of testosterone could be a way to treat prostate cancer. He knew that testosterone was primarily produced in the testes, so he performed a series of animal experiments showing that surgical castration of dogs with prostate cancer did indeed slow their tumour growth. This approach was subsequently shown to work in human patients as well.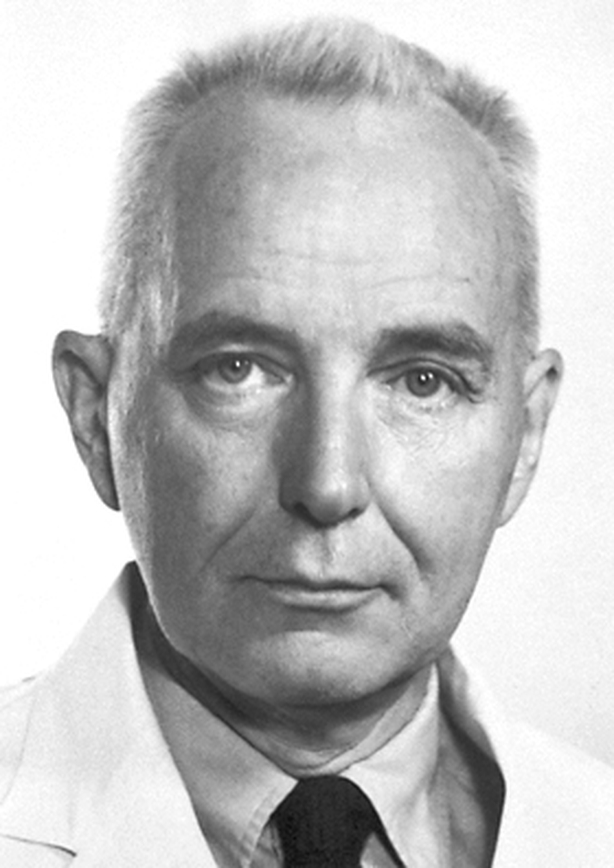 It was convincing evidence but, no doubt aware that removal of their testicles might not be an attractive therapeutic option for most men, Huggins took things a step further. He embarked on a revolutionary programme of research in the 1930s which definitively proved that female hormones (oestrogens) could block the effect of testosterone. Thus, injection of oestrogens could effectively be used to suppress tumour growth in patients with prostate cancer. "Chemical castration", as he called it, was a ground-breaking discovery. It was why Huggins won the Nobel Prize in 1966 and it forms the basis for androgen deprivation therapy (ADT), which continues to be a key treatment today for prostate cancer.
Nowadays, several clinically available drugs are available for ADT. These are often used in combination with radiotherapy, as we know this approach can delay prostate tumour progression compared to using radiation alone. However, although patients receiving ADT for early-stage disease initially respond to treatment, they often relapse and develop more aggressive disease, as tumour cells become resistant to the drug. This problem remains a major obstacle to successful long-term treatment of prostate cancer and researchers around the world are striving to understand what causes this relapse.
For instance, at Ulster University (UU) we have studied genetic changes that can promote tumour resistance, as well as showing that combining ADT with a new type of drug can prevent these changes. Encouragingly, recent findings from large-scale clinical trials have also shown that using certain drug combinations can indeed delay relapse. These trials and many other studies continue to provide invaluable data showing how combination of different treatments can improve overall survival.
We need your consent to load this rte-player contentWe use rte-player to manage extra content that can set cookies on your device and collect data about your activity. Please review their details and accept them to load the content.Manage Preferences

Furthermore, remarkable new innovations in imaging technology, genetic profiling and molecular pathology means that the specific characteristics of a prostate tumour in an individual patient can now be measured. Similarly, these sensitive technologies can potentially be used to detect the presence of cancerous cells in the body at an earlier stage, meaning treatment can be started more quickly. All of this new information is increasing our understanding of how prostate cancer develops, which in turn is helping to devise more effective treatments. The more we know about the cancer, the more equipped we will be to fight it successfully.
In the future, the ideal scenario would be to have a personalised treatment plan for each patient based on precise biological measurements specific to that person. Although this is no small undertaking, it is not an unrealistic proposition. Across the world clinicians, researchers and industry are developing pioneering ways to improve management of prostate cancer, while patients themselves have more informed opportunities to participate in clinical research trials.
We need your consent to load this YouTube contentWe use YouTube to manage extra content that can set cookies on your device and collect data about your activity. Please review their details and accept them to load the content.Manage Preferences
As a result, we are winning the fight against prostate cancer that began with Charles Huggins' breakthrough work almost a century ago, but his words of wisdom remain as relevant as ever. "Discovery is our business," he once told his colleagues. "Make damn good discoveries." Raising funds by cultivating a moustache for Movember is a small act, but that money may lead to discoveries so good that no man need die of prostate cancer.
---
The views expressed here are those of the author and do not represent or reflect the views of RTÉ
---