Many events will take place this year to mark the 500th anniversary of Martin Luther's initiation of the Reformation in 1517. The Reformation 500 conference in Dublin this weekend is just one of a series of events taking place to reflect on the impact of the Reformation.
One group often overlooked in discussions surrounding the impact and outcomes of the Reformation in Ireland are nuns. For them, the onset of religious reform had arguably the biggest impact since a major feature of the early reform campaign in Ireland, as in England, was the dissolution of the monasteries. This involved the wholesale closure of convents and monasteries across the island. An official government decree of 1539 proclaimed that:
... the King [King Henry VIII], having resolved to resume into his hands all the monasteries and religious houses, for their better reformation, to remove from them the religious men and women, and to cause them to return to some honest mode of living, and to the true religion…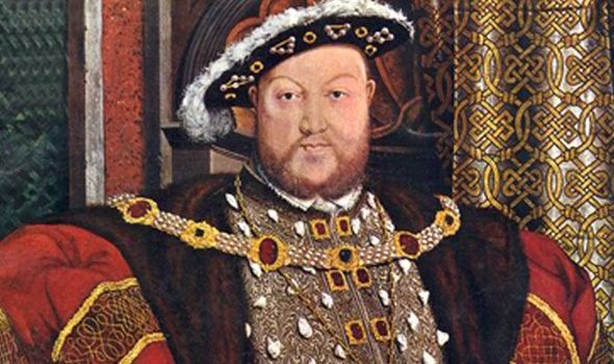 We know that at least some suppressed female communities continued to survive living together as late as the 1570s or 1580s. But as attempts to enforce conformity to the reformed church intensified under the reign of Queen Elizabeth I, communal cloistered living for women in Ireland was no longer a viable option.
Migration to Europe was an experience Irish nuns shared with their English counterparts who were also compelled to travel abroad during the post-Reformation period
So what options were available to women in Ireland wishing to pursue religious lifestyles in the years and decades following the onset of the Reformation?
One option was to travel to the continent. Although their numbers and modes of migration are difficult to reconstruct, we know that individual and groups of Irish women were leaving Ireland in order to enter convents abroad by the late sixteenth century. In 1598, for example, the Irish Jesuit Henry Fitzsimon (1566-1643), made reference to a group of women living in Dublin who had "consecrated themselves to God in a vow of perpetual virginity" and who then awaited "an opportunity of sailing, to join a religious order on the continent".
Migration to Europe was an experience Irish nuns shared with their English counterparts who were also compelled to travel abroad during the post-Reformation period. In the case of English nuns, we have a very good picture of their numbers, locations and activities on the continent during the 16th and 17th centuries, thanks to the work of the Who Were the Nuns? project. The result of that project is a large-scale open access database which holds records of over 3,000 professed nuns who entered 22 English convents that were established across Europe during the 16th and 17th centuries. 21 of these 22 English convents were established as new foundations in locations across France and Spanish Flanders (in what is now modern-day Belgium).

The value of the Who Were the Nuns? project for someone interested in Irish nuns is that the database also holds records of Irish women who joined these English houses as well as a wealth of information about English nuns. One example is Mary Jane Butler or Sister Mary Joseph. She was born in c.1641 in Callan, Co. Kilkenny, daughter of Theobald Butler and his English-born wife, Anne Audley. Mary Butler was related through her mother's family to James Butler, first Duke of Ormond, who was three times lord lieutenant of Ireland and was a figure of considerable political power and influence during the seventeenth-century. In 1657, at the age of about sixteen, Mary joined the English Benedictine convent in Boulogne in northern France, later relocating with that community to Pontoise, on the outskirts of Paris, where she remained until 1682.
Mary Butler is a significant figure in the history of Irish nuns during the post-Reformation era because she became abbess of a Benedictine convent established at Ypres in 1682 specifically for Irish nuns. The Irish Benedictine community established at Ypres and led by Abbess Mary Butler remained in operation on the Continent for over 200 years. It wasn't until 1914, following the outbreak of World War One, that the Irish nuns were forced to flee their Belgian abode and return to Ireland. The community later settled at Kylemore Abbey in Co. Galway, where they remain today.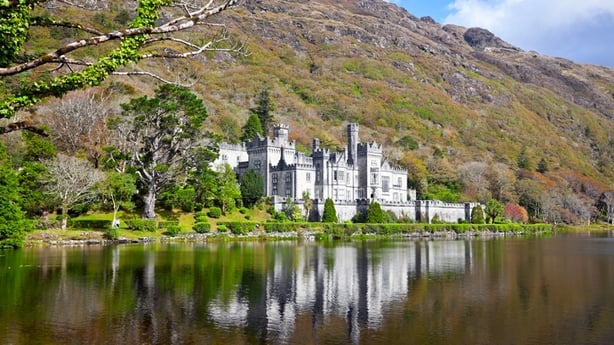 But the Benedictine foundation at Ypres was not the only Irish convent established in Europe during the 17th century. In fact, another convent for Irish nuns had already been in operation since 1639. That was a Dominican foundation in Lisbon in 1639, namely the convent of Nossa Senhora do Bom Sucesso (the Convent of Our Lady of Good Success). It was founded by Daniel O'Daly (1595-1662), a Kerry-born Dominican and diplomat, and received financial support from a wealthy Portuguese noblewoman, Dona Iria de Brito, Countess of Atalaya (d. 1640), who endowed the fledgling Irish community with a considerable property portfolio.
Today the Bom Sucesso convent remains on its original site on the Rue de Bartolomeu Dias in Belém, about ten kilometeres west of Lisbon city. Indeed until its recent closure in August 2016, Bom Sucesso was the longest surviving Irish continental convent and the oldest Irish Dominican convent in the world.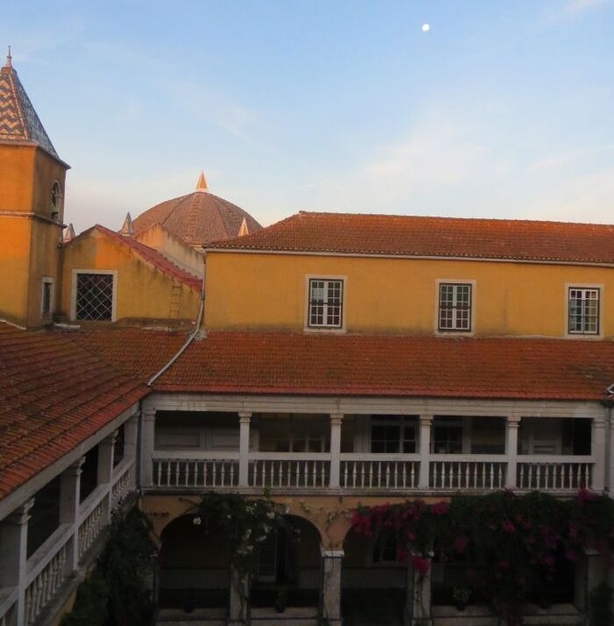 Records of the convent's early membership are scarce and among the first entrants to the convent were Leonor Kavanagh (Sister Leonor of Saint Margaret), who belonged to "an illustrious House of Leinster" and Leonor Burke (d. 1648), daughter of the martyred Sir John Burke from County Limerick (d. 1607). Thereafter, a steady flow of new postulants were admitted and over 90 women had been professed there by 1800. The vast majority of them were Irish or members of the Irish émigré community active in Lisbon throughout much of the 17th century.
The Irish Dominican convent in Lisbon and the Irish Benedictine convent at Ypres played a pivotal role in sustaining religious vocation options for Irish women at a time when cloistered living in Ireland was proscribed. By incorporating the experiences of Irish nuns abroad into wider narratives on the European and Irish reformations, we can deepen our understanding of the impact of religious reform on the lives of everyday people during the post-Reformation era.