Taking part in this year's competition are:
Beth Newman Maguire a sculptor from Co Meath
Trevor Kinsella a landscaper from Dublin
Carmel Ann Daly a Consultant Radiologist (On a career break) from Co Waterford
Colm Carty a Quantity Surveyor from Co Down
Cian Mc Avinney a civil engineer from Co Meath
Episode 1
DESIGNER BETH NEWMAN-MAGUIRE
Beth Newman-Maguire, a 70 year old from Kells, Co. Meath sets a record for the oldest person to ever take on the challenge of creating a Super Garden. As an artist and professional sculptor Beth's work is already well known having created public works of art in Northern Ireland, Meath, Cavan and the iconic "Baithe Viking Ship" evoking a beached vessel on the Dublin Quays. For Super Garden Beth set out to create a garden that would play to all our senses.
Beth will be designing for the Martin, Dominika and her 2 children Franek and Pola. Martin is recovering from an acquired brain injury, the new house and garden is very welcome for this family after a tough couple of years. Beth is hoping her 'Garden of the Senses' will take her to Bloom. A set back during the build, lost Beth some time.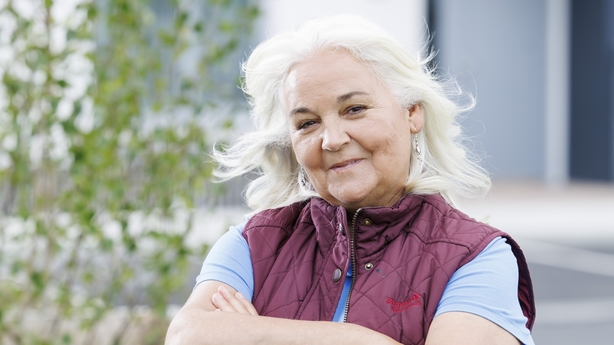 Episode 2
DESIGNER TREVOR KINSELLA
48-year-old Trevor Kinsella has a strong connection to the Phoenix Park. His dad was a park ranger and Trevor grew up in the park and this gave him a love of the outdoors. Trevor has been a mechanic, a taxi driver and worked in catering but now as a landscaper he has found his passion. When it comes to design he always tries to include upcycling and repurposing old objects and he brings this to his Super Garden. The new residents in Dunshaughlin give Trevor a specific brief, to create a garden inspired by Morocco.
Trevor will be designing for Shaz and Edurne and there 3 children Zanaib, Anya and Arry. They would love Trevor to create a Moroccan style garden for them, with bright colours and big features. Trevor's Moroccan style Solas garden, is sure to get people talking he put a lot of work into this design, but what will the judges make of it.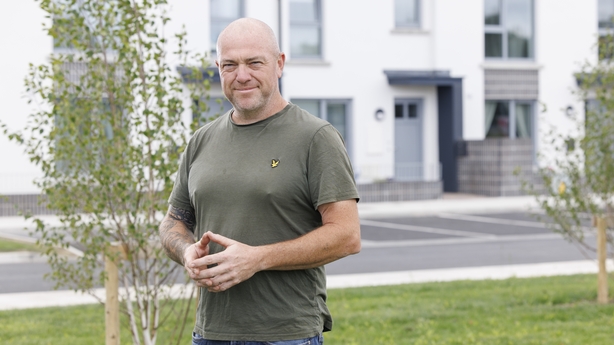 Episode 3
DESIGNER CARMEL ANN DALY
Carmel Ann Daly (58) from Waterford is a Consultant Radiologist who has taken a career break to explore something new for the next part of her life. A passionate gardener with a love for plants she has recently done a Horticulture course with Teagasc Kildalton and SETU. For Super Garden Camel Ann set out to create a "plants persons garden with water and a relaxing area to have a glass of dessert wine in the evening after a day's gardening". She feels that the garden will reflect who she is, "Like a swan, calm and majestic on the surface and all hard work and activity in the background".
Carmel Ann will be designing for Estella and her 2 children Karl and Chloe. Estella is a healthcare worker who has been working in a nursing home for the past number of years. They are hoping Carmel Ann can bring a modern, sophisticated design to their space. Carmel Ann will be bringing her plant knowledge to this garden, will a visit from judge Gary Graham derail her plans.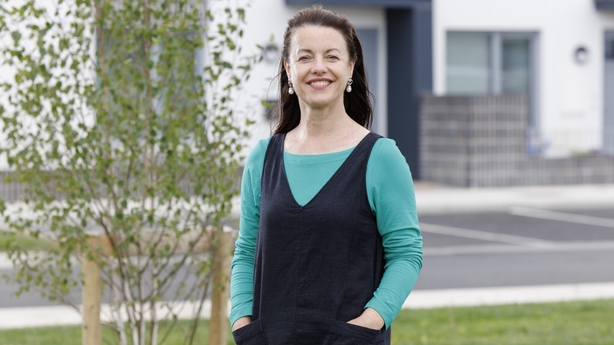 Episode 4
DESIGNER COLM CARTHY
Quantity Surveyor Colm Carty (34) is from Warrenpoint, Co Down. His interest in gardening started when he was 11 and he began helping neighbours with their gardens and when one of the neighbours had their garden landscaped Colm then became very interested in garden design. His other passion is GAA, Colm was on the Down Minor team that won the All-Ireland in 2005.Colm sees Super Garden as an opportunity to make a move into Garden Design, making his passion his work.
Colm is designing for Lee, Chelsea and their three children Freddy, Ralphy and Ivy. They would love a low maintenance garden and one that can function for adults to entertain in, and the children to be able to still play in. In this space Colm is working with a trick angle and hopes to maximise the space, but a fire pit causes some controversy.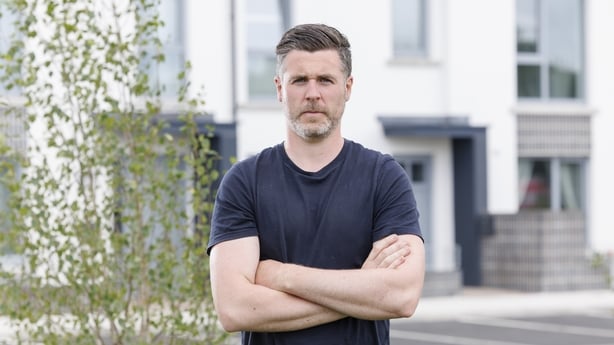 Episode 5
DESIGNER CIAN MCAVINNEY
Civil Engineer and Landscaper Cian Mc Avinney (37) from Co. Meath set up his own company "Rocksolvers" four years ago, he saw that there was a market in landscaping for coastal gardens which sat on a cliff or rock face. When it comes to design he says he is a risk taker, he wants to blend quirky with sophisticated, he says that the design is 90% in his head, the challenge is getting it down on paper. He is also a perfectionist "if finishes aren't 110% I get annoyed with myself". Cian says taking part in Super Garden will open more doors for him and allow him to continue to do what he loves.
Cian is designing for Olivia and her son Cian. They are hoping for a garden that isn't to high maintenance, one that you can grow veg and herbs in and a space for entertaining. Cian is a novice when it comes to garden design, and he certainly learns a lot over the course of the build.