Leave To Remain
A Kurdish political activist flees Iran and arrives by truck in Ireland. But the asylum system overwhelms him and he resorts to desperate measures to have his voice heard.
Starring Bamshad Abedi-Amin as Anwer, Karim Kadjar as Bahman Tehrani, Orla Fitzgerald as Ruth Walsh 
Written by Colin Murphy directed by Vincent Gallagher, and produced by Claire McCaughley for Treasure Entertainment.
Watch a clip of Leave to Remain https://youtu.be/pFmKuEKUND8
On the Hemline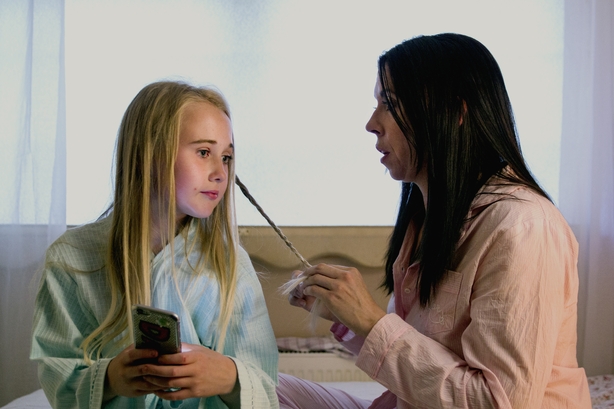 Photography for 'On the Hemline' Dervla Baker

Set in Cork, long-term unemployed northsider Martha needs to support her daughter Dawn's acceptance into a STEM programme in secondary school. Through the charity Hemline she meets recently widowed southsider Sheenagh. Their different worlds collide, but together they embark on a journey of self development that prepares Martha for her first job interview in years
Starring Eileen Walsh as Martha and Cathy Belton as Sheenagh.
Written by Oonagh Kearney directed by Oonagh Kearney and produced by Barbara Healy for Tyrella Films,
Watch a clip of On the Hemline https://youtu.be/Bij4JqInsVM
A Sign of Things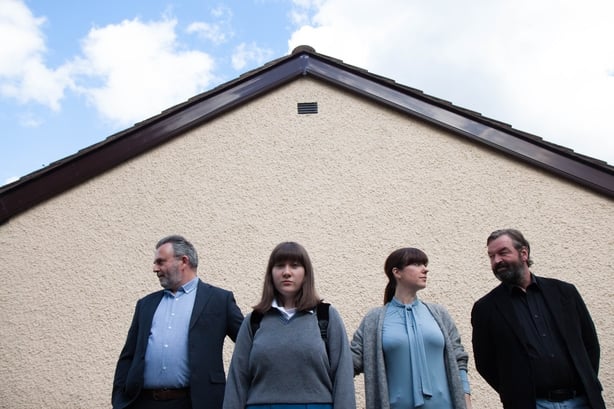 Having lost his job after his factory closed Dad, Daniel, is now seemingly devoting himself to the church. When his wife Zara agrees to let a night club pay to advertise on the side of their house a family showdown ensues.
Starring Nigel O Neill as Daniel, Mary Lindsey as Zara, Jenny Walsh as Rebecca
Written by Ewen Glass, directed by Aidan Largey and produced by Julie Gardner for Lacada Films.
Watch a clip of A Sign of Things https://youtu.be/msOGLscgkW8
Cry Rosa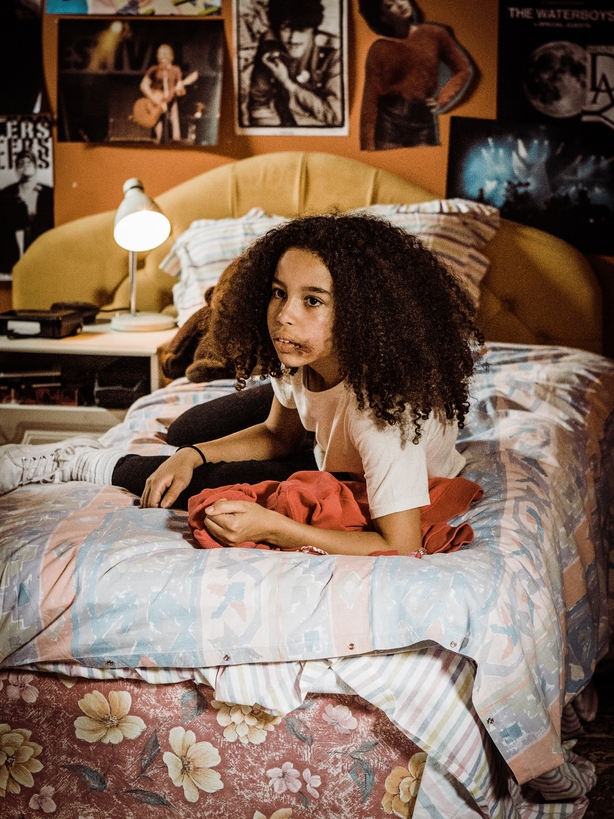 A music obsessed mixed-race girl questions her identity when she becomes the victim of bullying in 1980s Belfast.
Starring Kelly Gough as Marie, Martin McCann as Mr McNally, Grace Fleming as Rosa
Written by David McCrea, directed by Imogen Murphy and produced by Emma-Rosa Dias for Afro-Mic Productions.
Watch a Clip of Cry Rosa: https://youtu.be/ZwYI4LGRidA