Cry Rosa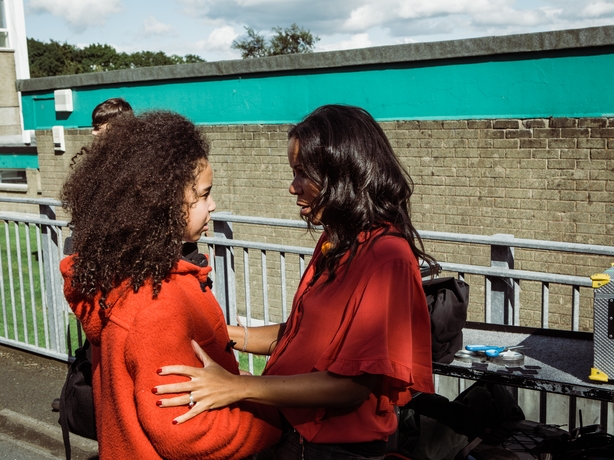 Production
Cry Rosa is produced by Afro-Mic Productions, founded by Emma-Rosa Dias in 2013. Afro-Mic Productions provides a unique and personal touch to all projects with a focus on bringing the character out of their subjects while examining an in-depth world. Founder, Emma-Rosa Dias has over 16 years experience in TV production having worked with BBC, ITV and Channel 4. Known for producing Factual Entertainment TV content, Cry Rosa is Afro-Mic Productions first foray into producing drama. It was shot over 5 days in Belfast, and is based on the producer and founder of Afro-Mic Productions, Emma Rosa Dias, and her own childhood experiences of bullying at school in 1980's Belfast. Cry Rosa is directed by Imogen Murphy (Red Rock, Hollyoaks) and the film crew have worked on a large number of high calibre productions including Game of Thrones, Line of Duty and Good Vibrations. Both producer Emma-Rosa Dias and writer David McCrea were former pupils of the main shooting location, Hazelwood Integrated College, Belfast;
Producer, Emma-Rosa Dias invited drama students from Hazelwood Integrated College, Belfast to audition with many being cast as extras and some being cast as speaking roles Composer, Ray Harman (Love/Hate) composed the piano score for the film;
Cry Rosa stars Kelly Gough (The Fall, Broadchurch)
Martin McCann (The Survivalist, Ripper Street)
Skye McClenaghan (Paula, My Mother and Other Strangers)
Eleven year old Grace Fleming makes her on-screen debut in the lead role as Rosa·
On the Hemline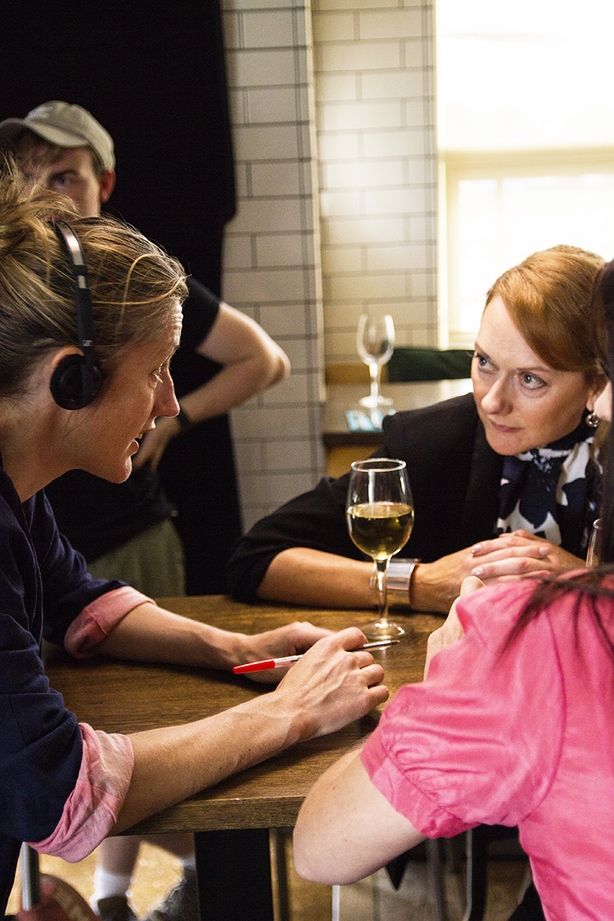 Photography for On the Hemline - Dervla Baker
On the Hemline is produced by Tyrella Films, set up by Oonagh Kearney to create high end film and television work with a particular interest in female-led stories and experiences. Recent work includes award winning Oíche Nollaig na mBan/ Women's Christmas Night, commissioned by TG4 as part of their Splanc Season to celebrate a centenary of Irish Art in 2016. The core team for On the Hemline features three Cork women - writer/director, Oonagh Kearney; producer, Barbara Healy and production manager, Sinéad Barry. Crew include a mix of past UCC students including (Writer/Director, Oonagh Kearney, Barbara Healy and composer, Michael John McCarthy and present UCC students production trainee Muru Walters and art department Trainee, Amy Louise O'Callaghan working closely together and joined by assistant editor Anita Revnic at St. Johns Central College.
On the Hemline has an incredible cast largely composed of Cork talent including
Eileen Walsh (Pure Mule, The Magdalene Sisters)
Cathy Belton (Red Rock, The Clinic)
Several other talented actors from Cork feature including Conor and Louise Lovett along with emerging talent Emma Willis and eleven year old, schoolgirl, Kaci Power O'Driscoll making her screen debut as Martha's lively daughter, Dawn. Other cast from Cork include:
Ciarán McCarthy playing Frog Lucy O'Neill from Aston Secondary School playing Leanne and several girls from St. Mary's National School, Knocknaheeny and St. Vincent's National School, Shandon
Leave to Remain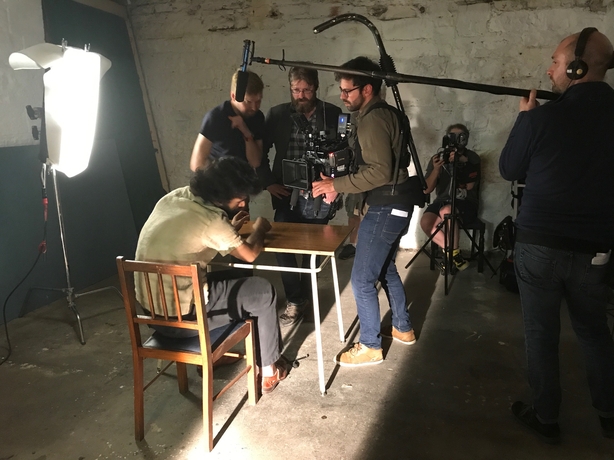 Leave to Remain is produced by Treasure Entertainment, one of Ireland's leading independent production companies, with a proven record in producing commercially and critically successful films and TV for Irish and international audiences. Recent film credits include John Butler's latest feature, Handsome Devil, Paddy Breathnach's Viva, and BAFTA nominated Good Vibrations.
Leave to Remain is written by documentary maker and writer, Colin Murphy; directed by IFTA Award winning director, Vincent Gallagher; and produced by Treasure Entertainment's Claire McCaughley. Vincent's films have played over 150 international film festivals and collectively won over 40 awards. Writer and documentary maker, Colin Murphy, made Angola After the War for RTÉ Television and Roger Casement's Apocalypse Now for RTÉ Radio One amongst others.
Colin Murphy developed a particular interest in the asylum system from his experiences reporting on migration issues in Ireland at the peak of the Celtic Tiger. Producer, Claire McCaughley's credits include Green Is The Colour (2012) a four part documentary series on the history of Irish soccer, Your Bad Self (2009) an award winning six part comedy sketch series, and acclaimed short films Crossword (2010), Special Ed (2010) and An Cosc (2009).
The title Leave to Remain comes from the immigration system meaning a residence status that may be granted by the Minister for Justice to someone who has not been formally recognised as a refugee, but may have good grounds from being allowed to remain in Ireland.
London based Bamshad Abedi-Amin plays the part of Anwer Ibrahimi, a Kurdish political activist. Bamshad Abedi-Amin's credits include Colin in the Desert Dancer feature films, E=Motion, and a regular character for four years in E4's BAFTA-nominated television series My Mad Fat Diary
Karim Kadjar who plays translator, Bahman Tehrani is an Iranian, Swiss Actor born in Tehran. Karim Kadjar's credits include "Un Souvenir Persistent ", directed by Jean-Rémi François, and TV movie for Arté "Les Pieds dans le Tapis", directed by Nader Takmil-Homayoun and produced by Agat Films;
Cork native Orla Fitzgerald who plays Ruth Walsh now divides her time between Dublin and London. Orla Fitzgerald has previously received two nominations for Best Supporting Actress and Best Breakthrough Artist at the Irish Film and Television Awards for her role as Sinéad in The Wind That Shakes The Barley.
A Sign of Things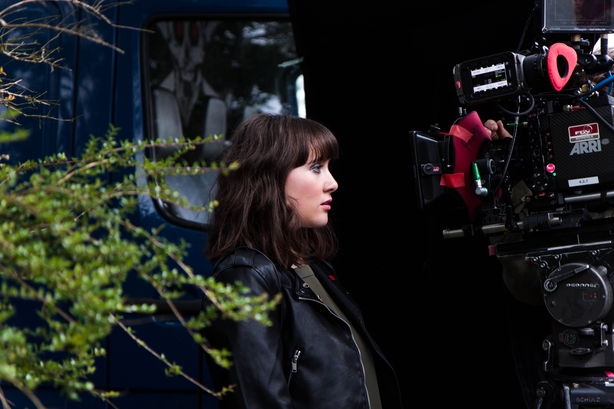 A Sign of Things is produced by Lacada Entertainment founded in January 2016 by Julie Gardner, a Northern Ireland producer with 20 year's experience spanning movies, TV and animation. Lacada Entertainment focuses on great storytelling with the highest production values.
A Sign of Things was shot mainly in Carrickfergus and Belfast
Writer, Ewen Glass is a Ballymoney native and has previously written for Channel 4 drama, Hollyoaks
Producer, Julie Gardner from Portstewart, Co. Derry has helped to craft over 100 hours of award-winning film and television in the course of her 20-year career and has worked internationally across a diverse range of genres including studio flagships Game of Thrones and Highlander, 130 episodes of kids' TV; indie movies such as Young Adam along with long-running Sunday evening staples such as Monarch of the Glen.
A Sign of Things Features
18 year old drama student, Jenny Walsh from Larne, Co. Antrim who has previously starred with Moone Boy's David Rawle in Time and Again
Mary Lindsay from Coleraine (Good Vibrations, Even Gods)
Nigel O'Neill from Cookstown (Game of Thrones, Bad Day for the Cut)
Ian Beattie (Game of Thrones, Alexander)
Young talent Jenny Walsh, Benjamin Jacob-Smith and Hayley McQuillan