Tuesday 20th February 2018 Episode 038
Melanie resents Mondo giving the wrong impression about them in front of Jake.
Damien takes it personally when Lisa tells him he doesn't have the job.
Kerri-Ann works hard to create the image of a perfect couple as Mondo pressures her to tell the truth.
Renee urges Bob to give Jim space so as not to make things worse between them but Bob's suspicions continue to grow.
Written by Jenny Roche
Directed by Eleanor Cunney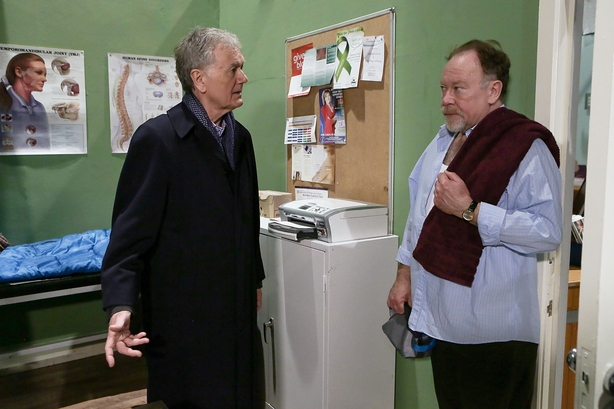 Wednesday 21st February 2018 Episode 039
Mondo clears the air with Melanie about Alex and gives Jake an idea.
Damien is delighted when Hughie hires him to replace a tap, despite lying about the cost.
Sash's curiosity is piqued when Kerri-Ann asserts again that her marriage is rock solid.
Jim reluctantly accepts Renee's help when his back pain becomes unbearable.
Written by Thomas McLaughlin
Directed by Eleanor Cunney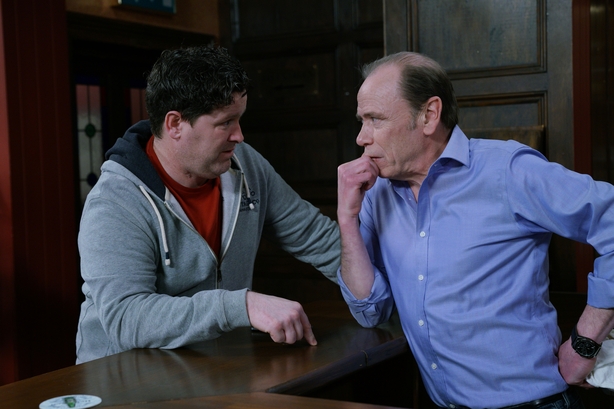 Thursday 22nd February 2018 Episode 040
Mondo is spooked when he receives a call from Kerri-Ann worrying that Decco knows about them.
Mondo worries to Jake about the type of person he is.
Laura, discovering that Damien overcharged Hughie, is concerned that Damien has changed since Caoimhe left.
Bob and Renee set up a surprise for Jim.
Written by Thomas McLaughlin
Directed by Eleanor Cunney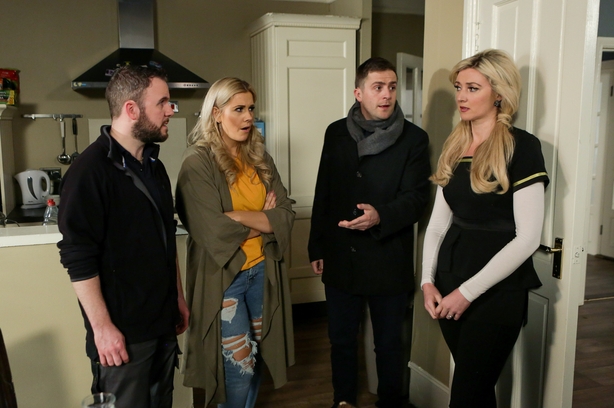 Sunday 25th February 2018 Episode 041
Dean is hopeful about his street food idea when Ray says he's found him a cart.
Carol and Robbie work together to help Karen but are stunned by Aoife's surprise arrival.
Jim stands firm when Oakley calls in his debt and wants him to treat Miriam.
Ronan arrives in town with his PA Will Casey and Ronan and Dolores reconnect.
Written by Gareth Lemon & Noel McGee
Directed by Pip Short