Tuesday 15th May Episode 81
Paul doesn't believe Ruth when she says she's sick and finds a letter in her bag addressed to him.
Decco accuses Kerri-Ann of using him as she pleads with him to stand by her.
Bob is unsure when Renee suggests inviting Jim and Miriam to their wedding as a couple.
Yates and Deegan conspire to catch out Kerri-Ann. Kerri-Ann panics when Yates enters McCoy's and leaves, prompting Yates to pick up her glass for prints.
Written by Fergal Rock
Directed by Clive Arnold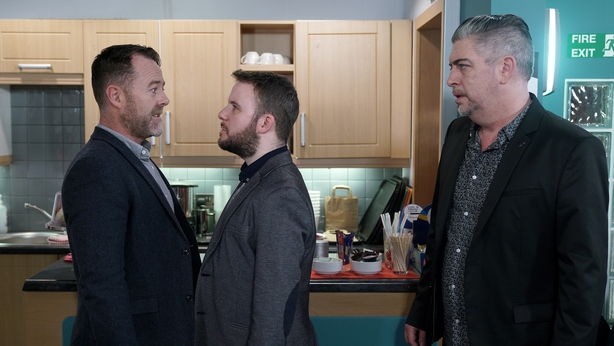 Wednesday 16th May Episode 82
Yates presses Kerri-Ann for a confession, but her solicitor arrives.
Hughie congratulates Renee on her plan as her and Bob have some fun organising the wedding.
Paul enlists Oisín's help when he realises Ruth is struggling in school.
Charlotte realises where the weapon might be when Decco says it was in the sacred heart picture
Written by Fergal Rock
Directed by Clieve Arnold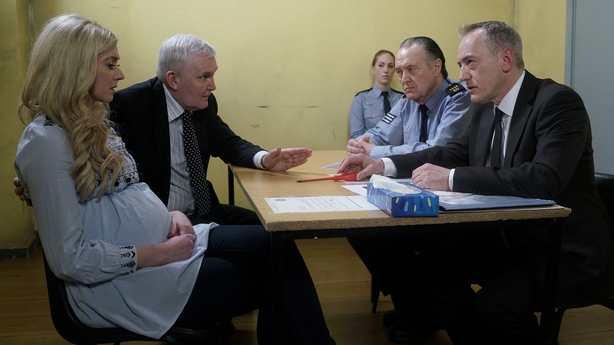 Thursday 17th May Episode 83
Decco, covering, reassures a wary Kerri-Ann that she'll be home on bail soon and everyone understands it was self defence.
Paul, still annoyed with Oisín, takes away some of his responsibility.
Dolores struggles to come to terms with Kerri-Ann's actions and the salon bookings take a hit.
Miriam is left exasperated when Bob fails to talk sense into Jim.
Written by Sarah Francis
Directed by Clive Arnold
Sunday 20th May Episode 84
Paul and Oisín clash as Paul tries to make an effort with Ruth.
Kerri-Ann's solicitor suggests getting out of Carrigstown as the Bishops discuss how to deal with the media.
Miriam is disappointed when Bob suggests Jim has left without saying goodbye.
Carol is sceptical when Dolores arranges a book of condolence for Karen to be set up in Phelan's.
Written by Paul Webster
Directed by Clive Arnold