FIFA has opened disciplinary proceedings against Ecuador over homophobic chanting by their fans in their World Cup opener.
Ecuador had faced possible expulsion from the tournament after Chile complained they had fielded an ineligible player during the qualifiers.
They were fined and received a points deduction for the next World Cup qualifiers but have been allowed to compete in Qatar.
The player, Byron Castillo, was left out of the squad to avoid further controversy.
At Ecuador's opening game against Qatar, to kick off the World Cup on Sunday, some among their massed ranks of yellow-clad fans sang a homophobic chant against Chileans.
"The FIFA Disciplinary Committee has opened proceedings against the Ecuadorean Football Association due to chants by Ecuadorean supporters," world football's governing body said in a statement late on Tuesday, citing article 13 of its disciplinary code.
Potential sanctions in the code include playing a match without spectators or a ban on playing in a particular stadium.
There was no immediate response from Ecuador's football federation. It has been exultantly re-tweeting images from their 2-0 win at the Al Bayt stadium.
Much to the amusement of many watching around the world, Ecuador fans also chanted "We want beer!" in reference to a controversial stadium ban on alcohol consumption at the insistence of the conservative Muslim host nation.
LGBT rights have taken prominence during this World Cup, drawing some protests, as homosexuality is illegal in Qatar.
Ecuador are joint top of Group A with the Netherlands whom they face on Friday.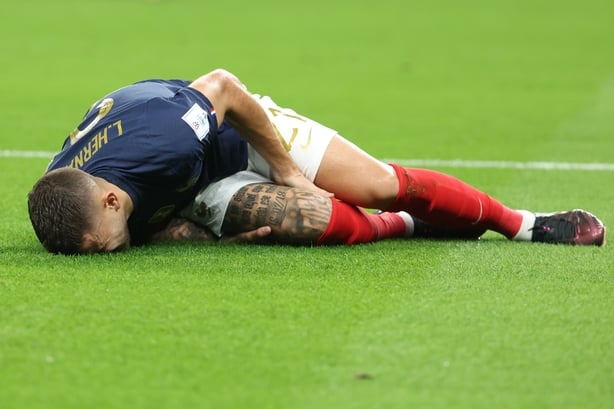 Lucas Hernandez [pictured above] has become the latest France player to be ruled out of the World Cup.
The Bayern Munich defender was forced off in the first half of Tuesday's 4-1 win over Australia and subsequent scans have shown a rupture of the anterior cruciate ligament of his right knee.
It means Hernandez will be set for a lengthy spell on the sidelines and play no further part in the holders' attempts to defend their World Cup title in Qatar.
National team boss Didier Deschamps said: "Like the whole group, players and staff, I am extremely sorry for Lucas.
"We are losing an important element. Lucas is a warrior and I have no doubt that he will do everything possible to return to the game.
"First plan, I know him well. Courage, he will have it, that's for sure.
"On behalf of the group, I wish him the best possible recovery."
Hernandez has become the third player to leave the France camp since the squad linked up for the tournament with Karim Benzema and Christopher Nkunku also suffering injuries during the past week.
Deschamps was already without N'Golo Kante, Presnel Kimpembe and Paul Pogba but still saw France begin their World Cup defence with an emphatic Group D success against Australia.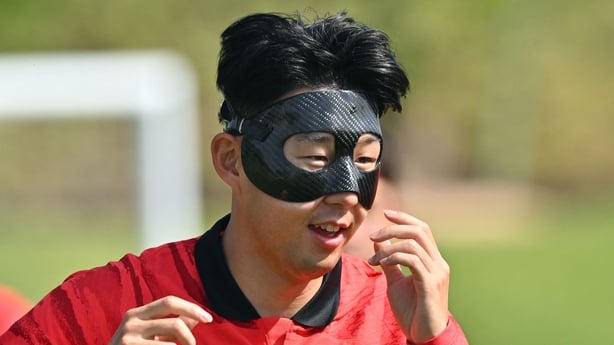 South Korea's Son Heung-min (above) will be able to play with a mask in their World Cup Group H opener against Uruguay on Thursday, coach Paulo Bento said as the talismanic forward returns from a surgical procedure to stabilise a fracture around his left eye.
Son was injured midway through Tottenham Hotspur's Champions League tie at Olympique de Marseille earlier this month and there were doubts the 30-year-old would be fit in time for the World Cup group stage.
"Sonny will be able to play," Bento assured reporters on Wednesday.
"I think the fact that he will be wearing a mask is not an inconvenience for him, it's quite natural for him. We stuck with the plan when we arrived here... But we will see tomorrow how it will be.
"Our hope is that he will be comfortable to the greatest extent possible and use the best strategy so that he can feel at ease during the game. He knows and we know that after his injury we cannot take any risks."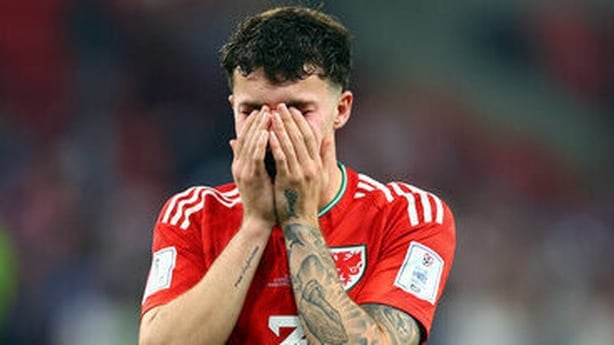 Harry Wilson has praised Neco Williams' "courage and bravery" for playing in Wales' World Cup opener on Monday following the death of his grandfather.
Williams' grandfather died on Sunday and the Nottingham Forest full-back shared the sad news on social media after playing in Wales' 1-1 draw against the United States.
"Yesterday was the toughest news I've ever had to face and that was listening to my mum tell me my grandad passed away last night," Williams wrote on Monday night, dedicating the game and point to his late grandfather.
"To go from crying all day to start in a World Cup game was extremely tough but I got through it from the support of my team-mates and family."
Wilson is particularly close to Williams, having been with him at Liverpool and Fulham. The pair helped the Cottagers into the Premier League last season during the latter's loan spell at Craven Cottage.
"Neco showed great courage and bravery to play the game," said Wilson.
"Everybody knows to lose a family member is never easy. For that to happen on the eve of his first ever World Cup game…and to put in a performance like that as well, I thought he was fantastic.
"The lads got around him and tried to make him feel as comfortable as possible.
"He had a lot of emotion after receiving the news less than 24 hours before the game, but I thought his performance was great."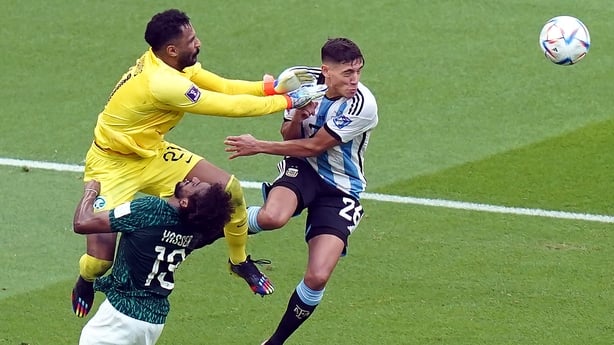 Saudi Arabia defender Yasser Al-Shahrani's World Cup is likely over as he will undergo surgery after sustaining a facial injury during the 2-1 Group C victory over Argentina on Tuesday.
Al-Shahrani fell to the ground after colliding with goalkeeper Mohammed Al-Owais in stoppage time and was carried off the pitch on a stretcher.
"Yasser Al-Shahrani is heading to the National Guard Hospital in Riyadh and will undergo surgery in the coming few hours as per the medical staff's recovery plan," the Saudi Federation said on social media.
Reuters was not able to obtain comment from officials of the Saudi Federation about his participation in the following two group games.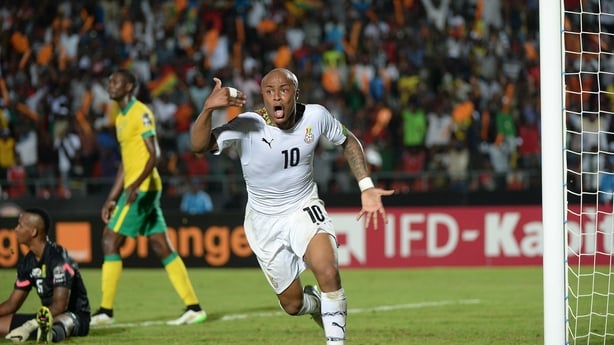 Andre Ayew wants Ghana to add their name to the roll call of World Cup giant-killers when they face Portugal.
Saudi Arabia's shock win over Argentina has proved to the so-called lesser nations that anything is possible in Qatar.
Former West Ham and Swansea striker Ayew said: "Portugal are favourites on paper but we have to show that on paper is not what happens on the pitch.
"We know we are playing a big side who were European champions a few years back.
"We also know in these big tournaments that there are big surprises. We need to be ready.
"What Saudi Arabia did was marvellous but we need to think about ourselves and prepare for our game.
"We are going to do everything to take something out of this game."
The Cristiano Ronaldo saga has dominated the build-up to Portugal's opening group match, but it has proved no distraction for Ghana coach Otto Addo.
"I don't know and I don't care, it's not our problem," he said.
"No matter what happens, it's a big stage and a big game and I don't think this can distract anybody.
"We have the quality to compete with them, we have to be very brave and have the self-confidence to go to these matches, but the players are ready."
Follow every game from the 2022 FIFA World Cup via live blogs on RTÉ.ie/sport and the RTÉ News app, or watch live on RTÉ Television and RTÉ Player