A few years ago Dave Hill - the buck-toothed, bucket-hatted guitarist from glam-rock heroes Slade - recalled how the band recorded Merry Xmas Everybody in the middle of a New York heatwave.
It was 1973, and according to Hill, "really hot… it certainly wasn't Christmassy. Eventually towards the end of the year we heard the song, and of course, then it made a lot more sense."
Will the Qatar World Cup ever have such an epiphanous moment? Unlikely.
For a start, beginning a World Cup just as the tinsel is going up feels as odd as screaming 'IT'S CHRISTMASSSSS' in July.
But then everything has been turned on its head for this controversial, divisive tournament, which kicks off on Sunday when the host nation take on Ecuador.
Last week Manchester City boss Pep Guardiola exclaimed: "We have a crazy World Cup and the players can't rest."
Back in 2010 Guardiola - then Barcelona boss - signed up to become an ambassador for Qatar's bid to host the 2022 World Cup. Presumably he believes he did too good a job.
In the same year Guardiola was bigging up the Qataris, David Beckham was part of the FA delegation aiming to bring the 2018 World Cup to England.
They lost out to Russia - a shock that was one-upped by the mic-drop confirmation that Qatar had won the race to host the 2022 edition. An ashen-faced Bill Clinton was part of the USA contingent in the room that day that fully believed they had 2022 in the bag. They were gobsmacked.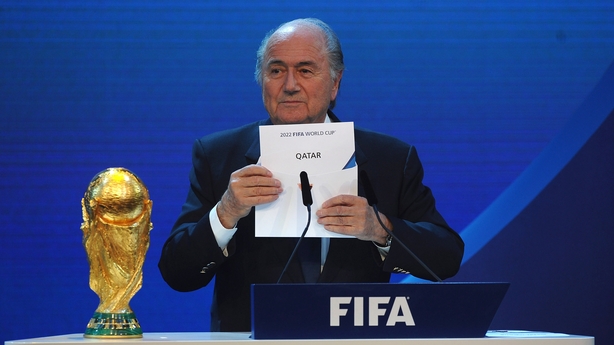 Former FIFA President Sepp Blatter opened the envelopes to reveal the winners and even he couldn't believe the Qataris had pulled it off. "At the time, we actually agreed in the executive committee that Russia should get the 2018 World Cup and the USA should get it in 2022," Blatter said earlier this month.
"It would have been a gesture of peace if the two long-standing political opponents had hosted the World Cup one after the other."
Blatter, lest we forget, is banned from all football-related activities until 2027 for multiple breaches of FIFA's ethics code.
Meanwhile Beckham has been spinning around Doha on a motorbike in a promotional video as part of his highly lucrative role as an ambassador for the Qatar World Cup.
Here's to the future folks, it's only just begun.
There's been deep concern around human rights issues, LGBTQ+ rights, and the migrant workers who lost their lives during the construction of stadiums to host what we've been told is a 'carbon-neutral' World Cup.
The usual fervour in the build-up has been missing.
Even in an era of incessant football coverage the World Cup remains a unique occasion, and it is a source of great conflict for a lot of supporters that the game's greatest spectacle is being played out in a country where homosexuality is banned, punishable by up to three years in prison.
In 2021 a Human Rights Watch report found that restrictions in Qatar affect women's independence to marry, study, work and travel.
Amnesty International are currently fighting for compensation to migrant workers and their families for human rights abuses suffered in the building of tournament infrastructure, while the banning of alcohol at stadiums and clashes between journalists and security staff have added to the sense of uneasiness.
And yet, the show will go on. The usual twists and turns of a major tournament are sure to attract eyeballs and spark debate, even if the backdrop is grim.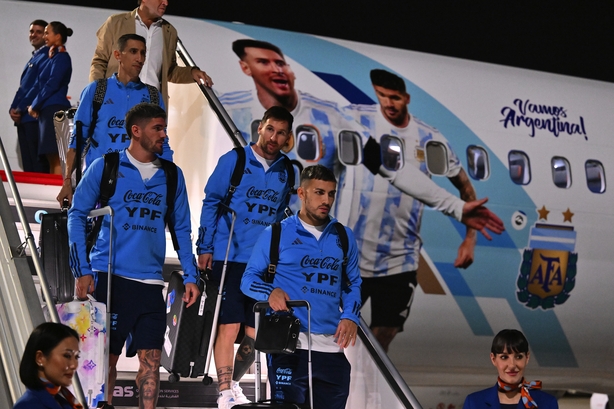 Brazil - built on the crop of U-23s who triumphed at the 2016 Rio Olympics - are fancied to go all the way. There are question marks around the defence [isn't there always?] but they have such quality in the top two-thirds of the pitch that it might not matter.
Argentina beat Brazil 1-0 in the 2020 Copa America final [which was played in 2021 due to Covid]. That was an emotional success for Lionel Messi, who finally lifted a major trophy with his country. The brilliant No 10 has been showing flashes of magnificence with PSG this season - a World Cup would be the full stop on a legendary career.
Defending champions France are without midfield stars Paul Pogba and N'golo Kante but Kylian Mbappe and Ballon d'Or winner Karim Benzema would give anyone a chance.
Spain are young and technically brilliant, England never arrive without big expectations and Germany... well you can never write off the Germans.
Of the potential dark horses, Denmark and the USA are both sturdy enough to at least make the quarter-finals. Christian Eriksen's return for the Danes is a great story - he was only cleared to return to play last February after suffering a cardiac arrest at Euro 2020.
The Americans are in a tough Group B alongside England, Iran and Wales but if they can advance, they will face a team from Group A: Ecuador, Netherlands, Qatar or Senegal. That gives them a realistic shot at reaching the last eight, where they'd likely face France or Argentina.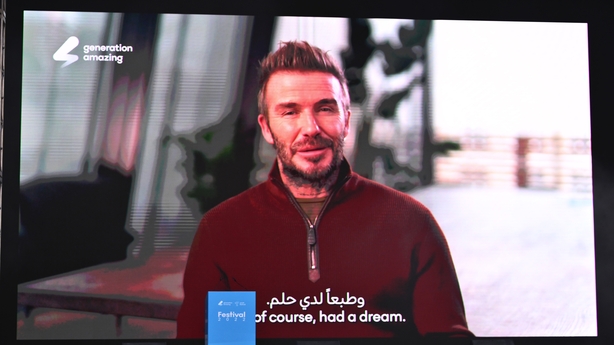 And by Sunday 18 December, we'll have a winner. The fans and foreign media will go home, and we will wait to see if Generation Amazing, Qatar's legacy initiative that was launched as part of their bid in 2010, has the sort of impact they seem to think it will.
As Beckham confidently declared in a video beamed to a Generation Amazing youth festival in Doha on Thursday: "Qatar dreamed of bringing the World Cup to a place that it had never been before, but that it wouldn't be enough just to achieve things on the pitch.
"The pitch would be a platform for progress. Dreams can come true. That is why you are here. You share Generation Amazing's twin passions for the game of football and for making the world a more tolerant and inclusive place."
Time will be the judge of that.