If only Sepp Blatter hadn't pulled Qatar's name out of the hat on that December day in 2010.
We'd now be mulling over the completion of the group games in the UEFA Nations League. The qualifying draw for Euro 2024 would still be a few weeks way, while two matchdays in the Champions League group stage would still remain.
The footballing world, it would seem, is in a terrible state of chassis against the backdrop of this winter World Cup. It's a step into the unknown for players and management, in that there's little prep time as compared to the normal summer World Cup where a 31-day run-in has been the average since 1990
Of the 832 players heading to Qatar, 417 ply their trade in Europe's top five leagues, with the Premier League accounting for 136 of the latter total. It was only last weekend that action paused in the aforementioned leagues, so leaving precious little time to fine-tune preparations.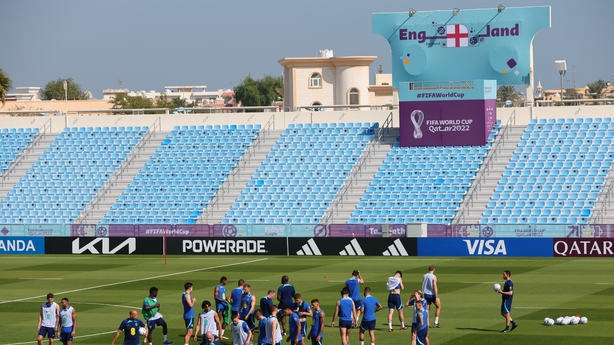 Some countries are getting in one friendly ahead of their opening game in the Gulf State; others, namely England, are bypassing that option.
FIFPRO, the organisation representing professional footballers worldwide, in a report published this week, has criticised the timing of Qatar 2022, highlighting the increased risk of injury and stress due to a packed schedule.
"After a packed first half to the current league season, the average preparation and recovery time for many players will be seven and eight days, respectively, about four times less than usual," the report said.
"This is likely to increase the risk of muscle injuries and mental stress. Significantly reduced preparation and recovery periods before and after this World Cup pose an ominous threat to player health and hinder performance optimisation."
The report also analysed the workload of players between July 2021 and October 2022, finding that members of Portugal's squad have the most cumulative minutes on the field out of all the 32 teams at the World Cup, followed by Brazil and Mexico.
FIFPRO also highlighted the potential mental health toll and disruption to family life.
"The current situation cannot continue. The industry needs a far greater collective effort to establish effective player workload safeguards and a responsible calendar solution that protects player health and supports player performance."
We have a situation where the English Premier Leagues resumes eight days after the World Cup final. The St Stephen's Day schedule is cast in stone. Indeed there are three rounds of games penciled for the Christmas/New Year period. And let's not forget the Carabao Cup, where the last-16 matches will be played in the days before Santa comes down the chimney.
La Liga returns on 31 December, while the Bundesliga is taking a longer break until 20 January. That said, FIFPRO highlights "post-tournament blues", where players struggle to mentally recover after disappointing results and an exhausting schedule.
On the club front it certainly will be a season of two halves once this World Cup, or 'Evil World Cup', as some are calling it, is over.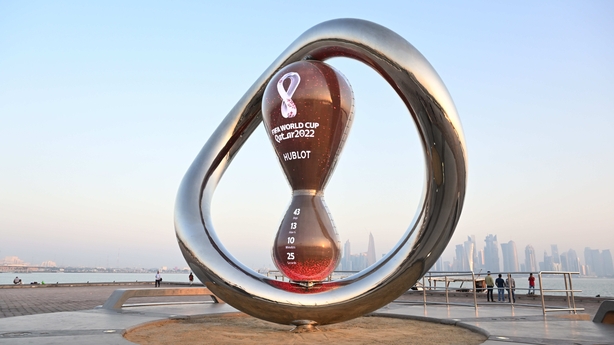 Grubby fingerprints are all over the awarding of the tournament to a tiny desert state with no footballing heritage. Its winter staging, albeit for sensible reasons considering how high the mercury levels would have reached in June, just adds to the unpredictability as to what might happen on the pitch over the next month.
Nobody, not fans, coaches or players, wanted such unpredictability. Add in the issues above from FIFPRO and we truly have a World Cup like no other.
The 2002 tournament in Japan/South Korea was the last to throw up some outlandish results. It began on 31 May to avoid the rainy season and so preparation time was shorter for the European teams. Holders France were fancied to go all the way again, but an opening defeat to Senegal and another loss to Denmark saw them exit after a week. Argentina and Portugal also failed to get out of their group.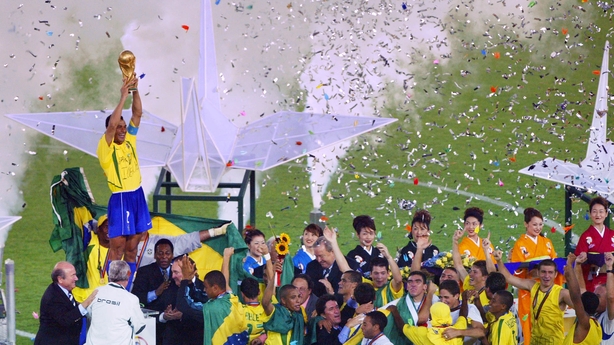 The Republic of Ireland, minus Roy Keane, are still wondering what might have been had they got past Spain in the round of 16. South Korea, who benefitted from some dubious refereeing decisions in the knockout rounds, and Turkey made it to the semi-finals. Brazil and Germany were the last two standing. It was far from a vintage finale, Brazil's extra bit of class saw them prevail.
---
South American duo seek to end Europe's modern hegemony
---
Twenty years on and maybe it's South America's turn again? Brazil and Argentina lead the betting. Could it be the perfect international swansong for Lionel Messi's? Recent performances for PSG would indicate that he's back to his old self.
Holders France can't be discounted, though a couple of absentees and doubts about the strength of their midfield may see them fall short. Interestingly Kylian Mbappe's 27,000 minutes of senior football is one of the highest ever recorded for a 23-year-old.
England's form in the lead-up has not been great. In Jude Bellingham they have a player who could make a real mark and, as a result increase his value even more when he does leave Dortmund.
Belgium's chance may have passed. Spain to reach a semi-final, but to just fall short? The European triumvirate of Denmark, Switzerland and the Netherlands can all go deep.
Senegal's chances have been dealt a blow following the injury to Sadio Mane while playing for Bayern Munich.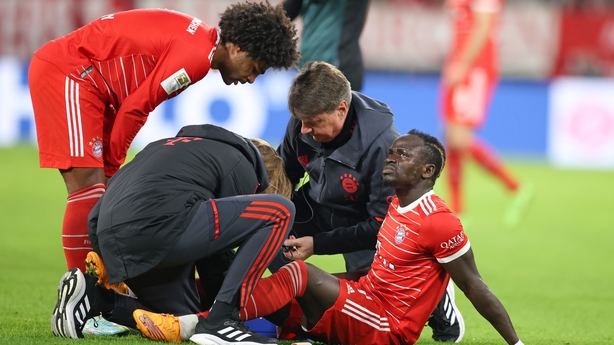 Mane has played 93 competitive matches since the start of last season for club and country, that's among the highest of all players at the tournament. According to FIFPRO, in a 46-day period across March and April 2022, while Liverpool were competing for four different trophies, Mane accumulated 1,151 playing minutes.
And what about the hosts?. The entirely domestic-based squad have not played a competitive match in a year. We'll see whether their six-month training camp will reap dividends? They face Ecuador in Sunday's opening game. Of course, the tournament was meant to start on Monday, with Qatar playing in the day's third game just before the opening ceremony.
FIFA then decided only last August that the opening ceremony should take place before any ball is kicked. And so the start was brought forward by 24 hours.
Yeah, this is a World Cup like no other.
Listen to the RTÉ Soccer podcast on Apple Podcasts, Spotify or wherever you get your podcasts.
Follow every game from the 2022 FIFA World Cup via live blogs on RTÉ.ie/sport and the RTÉ News app, or watch live on RTÉ Television and RTÉ Player, starting with Qatar v Ecuador on Sunday from 2.30pm.