As Croatia and England's semi-final approached full-time with the score tied at 1-1, over on Twitter, former Liverpool defender Jamie Carragher asked the question on many people's minds. "Just when are Croatia going to tire?"
Zlatko Dalic's side had fought back from going behind to an early goal and began to grab a stranglehold on a game they would go on to win in extra-time, but it wasn't supposed to play out like that.
Croatia had twice been pushed to the brink prior to the England game, beating Denmark and tournament hosts Russia on penalties and according to conventional wisdom, that kind of exertion was supposed to take its toll as the game wore on.
Not only did Croatia go on to win in extra-time and book their place in the the final, they finished the stronger as English players wilted out on the pitch, while Croatia's grew in stature and confidence at the Luzhniki Stadium.
The big question now is whether or not this Croatian team have one final push in them and whether they can upset the odds and beat France.
Croatia certainly go into the game as the underdogs and France have had an extra day to rest and recover, while the three extra-time periods that Dalic's side went through means that they have, in effect, played a game more than their opponents.
At some point you feel that has to take its toll on the players, but Dalic isn't complaining and trusts his squad enough to let them recover and recuperate rather than having them run through drills in training.
"We did not insist on practice sessions, we have nothing to practise," he said. "We need relaxation and rest.
"We have some minor injuries but I hope we will overcome those today and all my players will be ready to play.
"Win or lose tomorrow there will be a seismic event. This gives us strength and motivation. There can be no better moment for a player or a coach than tomorrow. Whatever happens, we will be happy and proud because we deserved it."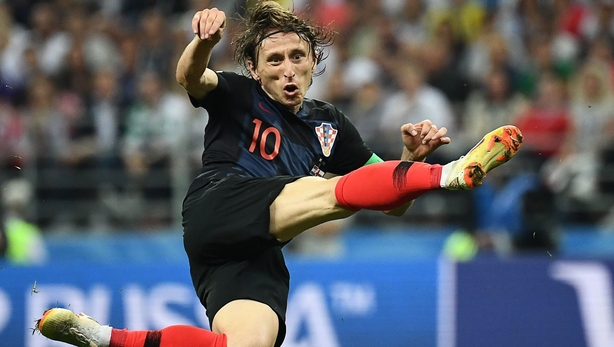 Croatia are fortunate enough to have no major injury concerns and although Mario Mandzukic and defender Ivan Strinic went off injured against England, both are believed to be in line to start against the French, as is their talismanic captain Luka Modric.
Modric is seen by many as being key to Crotia's chances and his battle with French defensive midfielder N'Golo Kante could well be one of the biggest deciding factors in the final.
More than any other player in the Croatian side, Modric has come to embody the spirit and attitude of the squad and it was him still driving on his team-mates deep into extra-time against England after he literally played Jordan Henderson off the park, with Gareth Southgate forced into replacing the Liverpool midfielder.
But in Kante, Modric comes up against a player who almost seems created as his counter.
While Modric is all about creativity, unpicking defences and spotting passes that no-one else sees, Kante is a player defined by doing the dirty work.
The defensive midfielder has played every minute of France's knock-out games and his ability to sniff out trouble and disrupt the opposition's attacks before they become a problem for the French defence have been one of the defining features of his country's performances.
It's going to be an extremely evenly balanced contest between the two midfielders and one that Modric will have to win because elsewhere on the pitch, the individual battles would seem to be weighted in favour of France.
Dejan Lovren will get an immediate chance to live up to his claim that he's 'one of the best defenders in the world' when he has to face the speed and trickery of Killian Mbappe and history tells us that the Liverpool defender doesn't always cope well with players who cut in from out wide and run at him with pace.
Benjamin Pavard comes into the game off the back of a hugely impressive display semi-final victory over Belgium where he managed to nullify the threat of Eden Hazard and he'll be confident who can repeat the trick against Ivan Perisic.
The same goes for Raphael Varane when he comes up against Mario Mandzuki.
France appear to have an edge in almost every position across the pitch and it will be up to Croatia to once again dig deep and not just outwork their opponents but out-fight them too – no small order against a side who have managed to perform that crucial trick of improving as the tournament has progressed.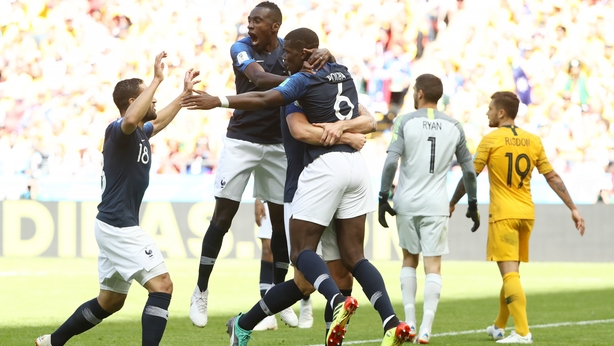 Few people will remember now just how shaky France looked in the group stages. A nervy 2-1 victory over Australia was followed by an slightly better 1-0 win against Peru which secured their passage to the knock-out stages, but still left questions hanging over their performances.
It wasn't until they met Argentina in the round of 16 that manager Didier Deschamps appeared to start getting the best out of a seriously talented group of players and he's managed to instill a healthy dose of pragmatism in a side that's comprised of some of the world's best attacking footballers.
Deschamps has even managed to draw some composed and restrained performances from the enigmatic Paul Pogba, a feat which proved to be beyond Jose Mourinho last season.
Against both Beglium and Uruguay, Pogba displayed the kind of discipline and maturity that his club manager had began to doubt was within the midfielder, as he sacrificed his own attacking game to sit alongside Kante and create the platform from which France could build
Even Eamon Dunphy, who earlier in the tournament had described Pogba as a 'big problem' for Les Bleus, has changed his tune in the wake of the Belgian game.
"He's worked hard. When he's used the ball, he used it well and picked out some nice passes. He was simple but effective," he told viewers. "All round he made a bigger contribution in this game.
"Frankly, I said on one of these programs early on, 'I don't believe Paul Pogba can get a World Cup winners' medal'. The point is, you should be able to say this guy did really well and fair play to him. This is a World Cup semi-final."
For Deschamps to be able to coax that kind of performance from Pogba speaks not only to his management, but to the new found sense of fraternité within the squad, where players are willing to put their egos to one side for the good of the team.
France are peaking at just the right time and seem to have learned the lessons they need to from their Euro 2016 final defeat against Portugal in Paris, where over confidence and a lack of decisiveness from Deschamps in making the right substitutions in extra-time proved fatal.
The French boss is unlikely to make the same mistake twice and should Croatia find themselves in extra-time for a fourth consecutive match, the array of attacking ability that France can produce from the bench will most likely prove decisive.
While England had to rely on Danny Rose, Eric Dier and Jamie Vardy to try and change things against the Croatians, France will be able to look to the likes of Nabil Fekir, Ousmane Dembélé and Thomas Lemar, pacey attacking players who can stretch tiring teams and win games.
Even if it does go past the ninety minutes Les Bleus should finally be able to provide us with the answer to Jamie Carragher's question.