From Ronaldo in 2002 to James Rodriguez in 2014, Real Madrid have a proud history of spending big on the biggest talent at the World Cup. Here we predict the 2018 Galacticos...
Hot
Kylian Mbappe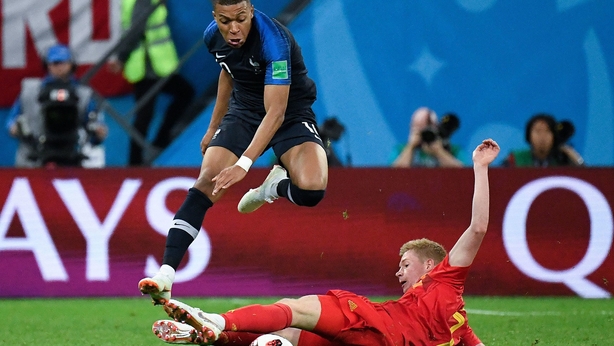 Even if he hadn't featured at all from France in their semi-final victory over Belgium, Kylian Mbappe's stock would have risen significantly in the eyes of Real Madrid decision makers and the club's fans today.
The surprise departure of Cristiano Ronaldo to Juventus leaves a gaping hole at the Bernabeu and it's one that only a handful of players are even going to be able to fill.
Mbappe is one such player and his display against Belgium in St Petersburg will further convince many Madridistas that the 19-year-old is the right man to replace Ronaldo.
From the very first whistle Mbappe was running at Belgium and was a constant threat with his blistering pace, skill on the ball and fleet-footed trickery. It was the PSG striker who was the outlet for Les Bleus when they broke from defence and if Olivier Giroud had been more clinical in front of goal, he would have had a couple of assists too.
He won't come cheap, especially as he cost PSG €180m and the fact that the French club have the financial clout to turn down some big offers.
But with €100m already in the bank from the sale of Ronaldo, and whispers of PSG needing to make some sales this summer to stay within Financial Fair Play rules, there may be a deal to be done – albeit a record breaking one.
So go get it done Florentino, smash that transfer record safe in the knowledge that at 19, Mbappe could be lighting up the Bernabeu for years to come.
Not
Romelu Lukaku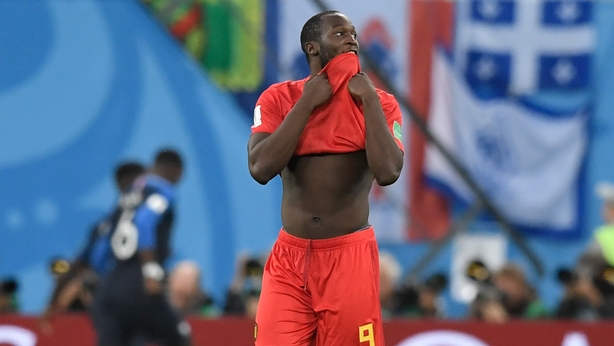 Everybody has a off-day, that's expected, but when your off-day comes in a game where a place in the World Cup final is at stake, then questions are going to be asked.
The worst thing for Lukaku was that the stinker or a performance he had against France comes on the back of what was probably his best ever display for Belgium.
Only four days ago Lukaku showed that he's so much more than just a big target man with his staring roll in Belgium's quarter-final victory over Brazil. He was quick and dynamic, everything he wasn't against France.
It was almost sad to watch the striker in the second-half of the semi-final as his confidence and his touch suddenly disappeared. He had some genuinely good chances which went to waste because he either couldn't react in time or totally misjudged the ball.
He's still a fine player though; you don't score close to 30 goals in a season for Manchester United without being special, but in the biggest game of his career Lukaku was a shadow of his usual self and that's never going to be good enough for Perez.