Comedian Frank Skinner visited England's training camp at Bisham Abbey on the eve of Euro 96 to unveil a song he'd penned with David Baddiel and Ian Broudie, singer-songwriter with indie outfit The Lightning Seeds.
Skinner lumped a ghetto blaster into then manager Terry Venables' office and played 'Three Lions' on a tape. 
"It's a real key-tapper, isn't it?" said Venables.
"Compared to the players' response," writes Skinner in his autobiography, "it was virtually hysteria."
The players may have been apathetic but 'Three Lions' took off that summer in tandem with England's drive to the semi-finals where they came undone against the Germans in a penalty shootout. It even got a reboot two years later for the World Cup in France.
(Incidentally, Skinner also claimed they'd written a World Cup song for Scotland: "It's called Three Games".)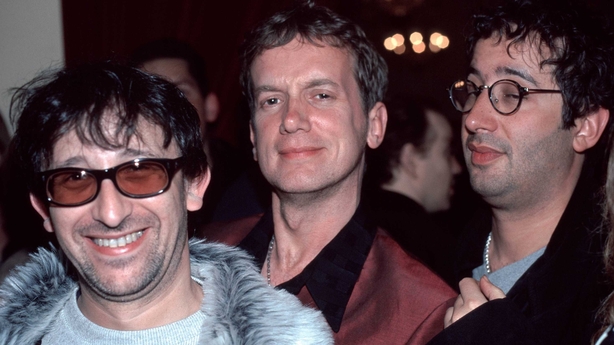 There's been no escaping 'Three Lions' the last three weeks. With every step forward the English have taken, the hype has intensified, the memes have clogged up social media timelines, and claims "it's coming home" - which rang so hollow in previous England campaigns - look less and less deluded.
England were a broken team two years ago under Roy Hodgson when Iceland dumped them out of the Euros. Then came came the doomed reign of Big Sam. And only then came Gareth Southgate.
Nobody expected a revolution; he's proved a revelation. 
There's a youth and vibrancy in England now, with players responding to the more relaxed environment while also possessing a solid temperament that's seemingly made them immune to the sort of hype that's crippled other sides in years gone by.
The loss to Belgium in their final group game ironically catapulted them into the weaker side of the draw, where they had to deal with Colombia and Sweden rather than Japan and Brazil. 
Southgate had the luxury of resting several players against the Belgians and though they had to go the distance against Colombia to edge through on penalties, the quarter-final stroll past Sweden was as comfortable a win as he could have hoped for.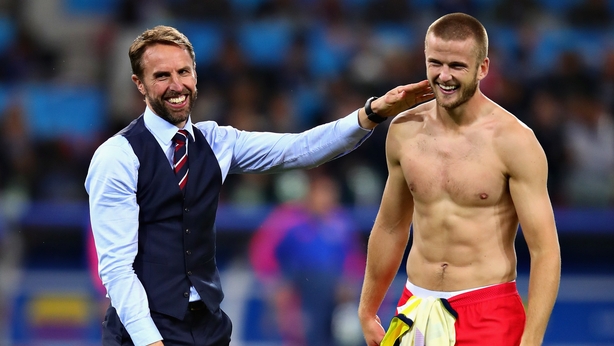 Concerns over Jordan Henderson (tight hamstring) and Jamie Vardy (groin) were diminished on Tuesday when both trained without any problems, and Southgate has a full, healthy panel to choose from.
Croatia, meanwhile, have really had to go to the well. Penalties against Denmark, penalties against Russia, 240 minutes of intense, energy-sapping drama and a dollop of off-the-field controversy thrown in for good measure.
Ognjen Vukojevic was sacked from the coaching staff after over a video was posted on social media of the former player declaring "this victory is for Dynamo and for Ukraine" following the dramatic win against Russia.
Current defender Domagoj Vida bellowed "glory to Ukraine" in the same video but escaped a FIFA ban and remains part of the squad. 
It was hardly plain sailing to even reach Russia either. In the wake of a 1-1 draw against Finland, Croatia sacked beleaguered boss Ante Cacic just two days before a must-win final qualifier in Ukraine.
Key players, including Luka Modric, had been vocal in their criticism of the coach.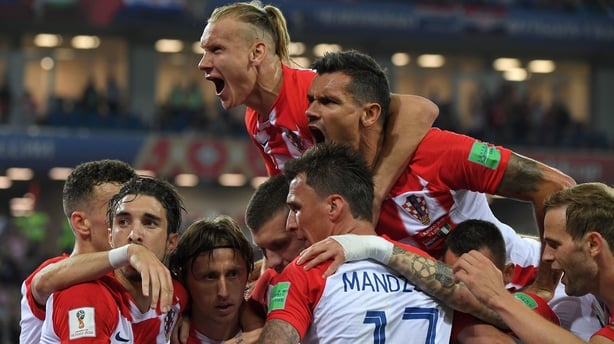 Enter Zlatko Dalic, who led the team to victory in Kiev, then masterminded a comfortable 4-1 aggregate win against Greece in the play-offs. 
At this tournament they cruised through Group D without ever really hitting top gear and a feeling remains that there's more to come from this Croatia team.
On paper, they look like they have the tools to ask serious questions of England at the Luzhniki Stadium in Moscow.
Southgate's 3-5-2 system looks fluid and progressive when his side lord possession but cuter players could yet exploit the gaps in the channels it leaves.
In Modric and Ivan Rakitic, Croatia have a Rolls Royce midfield pairing that would make any team purr. They'll look to feed wingers Ivan Perisic and Ante Rebic, who in turn will be tasked with pinning back Ashley Young and the ever impressive Kieran Trippier.
Dejan Lovren had an absolute nightmare for Liverpool at Spurs last October. He was at fault for the first two home goals in a 4-1 defeat (Harry Kane scored two) and was taken off with just 31 minutes gone.
In fairness to Lovren that game proved something of a turning point in his season. Much derided, he is an accomplished player undermined by lapses in concentration. Over the last nine months, those lapses have become far less frequent.
He was excellent in the Champions League final against Real Madrid and has been a steady presence for his country in Russia.
That being said, England's prowess from dead balls means he will have to be switched on to the nth degree tomorrow night; their clever movement off corners has been incredibly fruitful, and that's a tactic Lovren has been caught cold with throughout his career.
He will be targeted.
Four of England's 11 goals have come from corners. Three have arrived from the penalty spot, and one more off a well-worked free-kick. They've made dead balls count like no other team in Russia.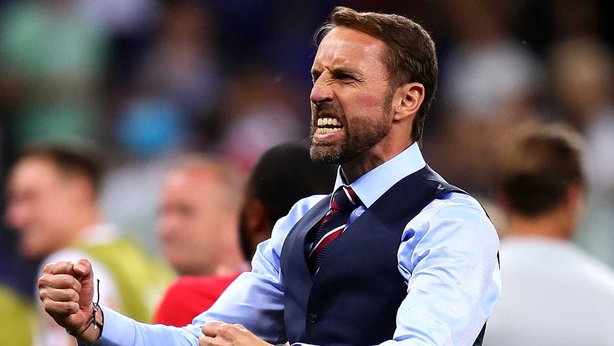 Southgate was typically measured and calm on the eve of this showdown. He, of course, missed a penalty in that German shootout at Euro '96. Those wounds run deep.
"Football's Coming Home was a song I couldn't listen to for 20 years," he said yesterday. "It has a different feel now. It's nice to hear people being able to enjoy it again."
There's been several 'jump the shark' moments during this tournament as the English media coverage goes into overdrive.
The Museum of London's desire to acquire one of the Southgate's waistcoats for its permanent collection to recognise the rise in the garment's popularity may be the tipping point.
As for the pressure, he's wearing it well. Everyone seems to know the score. They've seen it all before. This, England fans believe, is their year. The manager is more grounded, with a nod to recent history reminding his compatriots that his players have, really, overachieved. 
"We've made several pieces of history: the biggest win for England, the first knock-out win for 10 years, the first quarter-final win for longer,  and we're gonna try to keep breaking barriers down," added the manager.
"It's been an enjoyable journey, so let's keep it going."
Two teams over-achieving and impossible to separate - you can see this journey extending all the way to penalties.
You can follow the FIFA World Cup all the way with RTÉ. Live blogs of every game on RTÉ.ie and the News Now App, with all remaining games live on RTÉ television and RTÉ Player.