Phil Jones expects England's final group game against Belgium to bear all the hallmarks of a Premier League encounter.
Twelve of Belgium's 23 man squad play for English clubs, while four others have done so previously and manager Roberto Martinez has spent most of his professional career in the country.
That adds up to plenty of friendly rivalries and very few secrets as two teams with lots of shared history go head-to-head in the Group G decider on Thursday.
Manchester United defender Jones said: "It's almost like a Premier League match, barring a few players.
"We know what we're up against, we know their players inside out and know what we've got to do. We play against them near enough every week."
One of the players Jones knows best of all is Old Trafford team-mate Romelu Lukaku, who is one behind Golden Boot rival Harry Kane in the tournament's scoring charts.
While Kane is desperate to add to his tally of five goals in two games, Lukaku looks likely to be rested after suffering a knock against Tunisia.
That is likely to be just one among several expected changes to the starting teams, but Jones does not believe that represents a dip in quality.
"There is more than just Lukaku to worry about and we've got a number of very good players in our team they need to be worried about too," he added.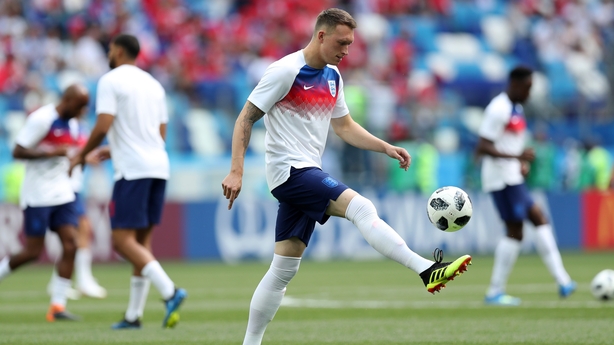 Jones is hoping to benefit from rotation, having yet to feature in either of England's first two matches in Russia.
"Anyone who gets the chance to play will do the best they can to make the manager make a difficult decision, I'm sure he's made a lot of difficult decisions so far," he said.
"But the lads who've played have done well and fully deserved the credit they've got. We're all fighting for each other and pushing each other."