Maybe in Meath they didn't see it as a shock, but it certainly was a surprise when the Royal County got the better of Dublin to win a first TG4 All-Ireland SFC title in 2021.
A year previously Eamonn Murray's side were crowned Intermediate champions; very few expected them to scale even greater heights against opposition who were aiming for five-in-a-row. But scale the heights they did when running out two-point winners over Mick Bohan's side.
On Sunday next at Croke Park (throw-in 4pm) Meath put their title on the line against Kerry. It's a novel pairing, with the more defensively minded champions up against an outfit who certainly know their way to goal.
Murray's charges had to dig it out to reach another final, first against Galway at the quarter-final stage and then coming good in the second half to see off Donegal the last day. The margin of victory was one point and two points respectively. Kerry's aggregate score across their last two matches was 13 points.
No surprises then from the Meath boss as to what kind of game we'll get on Sunday, with Murray telling RTÉ Sport: "Kerry have scored 13 goals in their last four games. That's a big thing, if we stop the goals we'll win the game. It's that simple. It could be an outstanding game of football, with one attack-minded team and the other a bit more defensive.
"It could be a shootout between Emma Duggan and Louise Ní Mhuircheartaigh."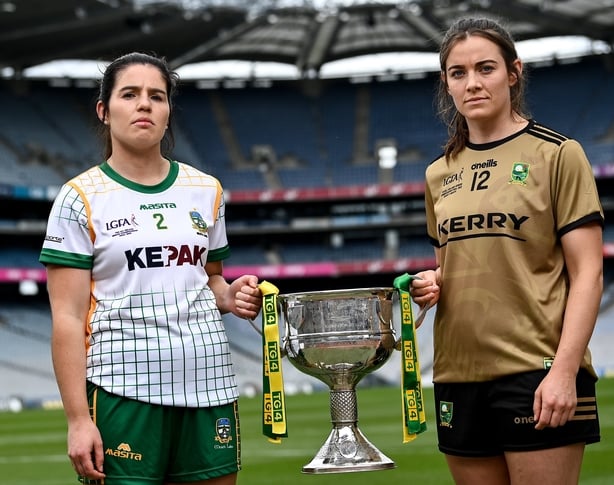 No doubt the holders will be keeping an eye on the latter. "She's as good a player as you'll ever see," said Murray. "We compare her to Emma Duggan and Vikki Wall, but she is, in her own way, a different player. I'm looking forward to this shootout."
Of course with success comes the pressure of maintaining that winning thread. Murray admits the expectation to deliver again is there but it's something he feels his squad are using to their benefit.
"Last year we had no expectation. There is pressure the whole time this year. That pressure is not just in Meath - it seems the whole country expects us to win the All-Ireland again. There's never a bad Kerry team and we respect every team we play.
"Games are coming thick and fast but the girls have taken to it very well. There is no sign of weakness, just embracing the buzz of it all and a team keeping it in their heads that they are still underdogs."
"The whole country are talking about us and still are. The group are buzzing just as much this year as they were last year. You go away for a week's holiday and that's all anybody wants to talk about - the Ladies team. And that's all good news, you only have to look at the number of girls joining clubs, not just in Meath, but all around the country."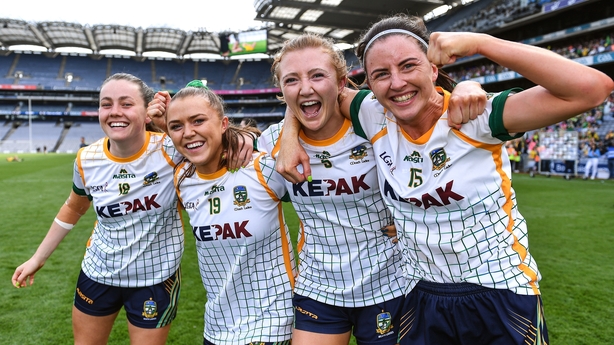 It would also seem that the bond within the Royal camp is strong, a definite advantage heading into another Croke Park showdown and something that pleases the manager.
"They're all very close; they go off playing golf and have meals together. They are very close-knit, whatever is on they all go together Fun is everything at our training session; if you want to see fun come to our training sessions. They'll kill each other too but there's an awful lot of fun. We have shown the country that you can enjoy your sport and win as well."
The hunter is now the hunted but Murray and his charges are focused on successfully jumping that final hurdle again. It maybe an All-Ireland final but the manager is treating it as "another game" that has to be won. An honesty of effort is also foremost in his thinking.
"We'll do what we can to win. We'll give it 100%, if that's not enough then so be it."
Follow the All-Ireland LGFA final day, including a live blog of the final, Meath v Kerry, on Sunday at 4pm on the RTÉ News app and on rte.ie/sport, plus live radio commentary on RTÉ Radio 1.