The 2020 Footballer of the Year Aimee Mackin has reiterated her desire to remain in Ireland as her sister Bláithín confirmed she will join AFLW side Melbourne Demons.
Bláithín Mackin will link up with Dublin star Sinéad Goldrick at the Demons following the conclusion of this year's All-Ireland Championship.
Melbourne were beaten by Adelaide Crows in this year's AFLW Grand Final in April.
Armagh get their All-Ireland series underway against champions Meath this weekend and Aimee Mackin said she has no desire to join her sister Down Under.
"It is always a topic of conversation," she said. "The lifestyle in Australia looks interesting. I'm probably a bit of a homebird so playing Gaelic is the priority for me at the minute."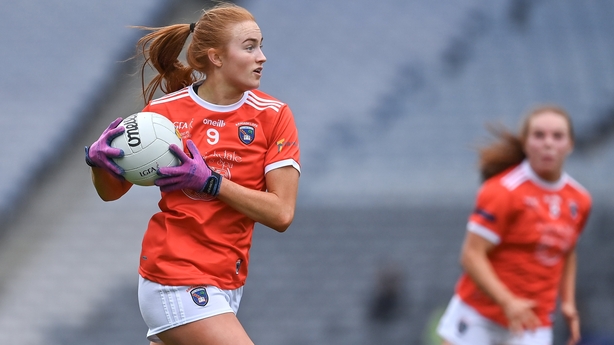 It's very much a family affair for the Mackins with her brothers Connaire and Ciarán part of Kieran McGeeney's men's panel blazing a trail through the qualifiers.
"Long may it continue," is how she looks at both teams on the crest of a wave following her team's dramatic Ulster final win over Donegal and the men reaching the All-Ireland quarter-finals.
The one low point was the recent defeat of Tyrone, where the Mackins were watching nervously as there was a lengthy stoppage in play after Connaire suffered what appeared to be a head injury.
The 27-year-old left the field on a stretcher following a collision with Tyrone's Michael McKernan, and there was considerable concern among the crowd at the Athletics Ground while he was treated by medical personnel.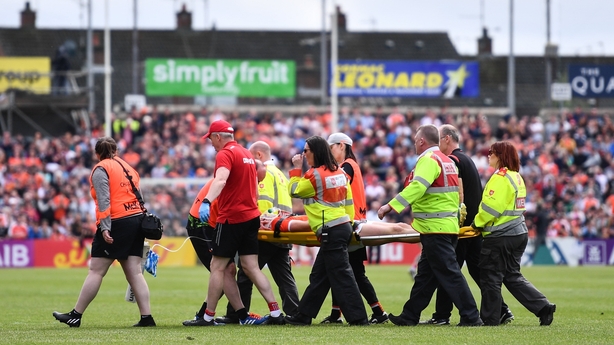 He is recovering from concussion but is a doubt to feature for the Orchard County in the championship again; he is making a full recovery.
"It was the not knowing. We saw the physios and doctors from both benches at him, and they looked like they were panicking too.
"When you don't know what is going on it makes it worse, and you think the worst. I know mum and dad were able to get into the changing rooms after. He was up talking at that stage. He did get knocked out. He's alright now, resting up and in better form after the weekend."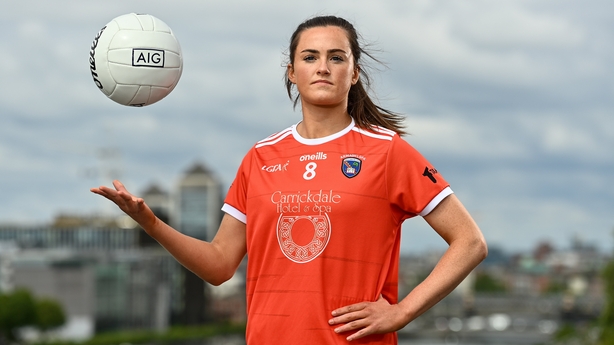 Mackin is looking forward to tackling the champions this weekend, with Meath setting the new benchmark in ladies football.
"Meath were phenomenal all last year. Before Meath, it was basically Dublin or Cork, so it is probably more open. Meath and Dublin are the top two at the minute and we are looking to get there.
"The last few years we have been there, or thereabouts, and it has been frustrating ends to the season the past few years.
"Two years ago we went to the All-Ireland semi-finals and after we were kind of kicking ourselves for our performance.
"It is about being consistent."