Galway's Olivia Divilly has had a good start to 2022.
In January she helped to her club Kilkerrin-Clonberne to a first ever senior All-Ireland football title as they overcame Mourneabbey. It was also a first senior club football triumph for a side from the county in 40 years.
Her performances saw her honoured with The Croke Park/LGFA Player of the Month award.
"Every time I think back on it, I can't stop smiling," Divilly says of the victory at Birr.
"It was just amazing. We had such great celebrations for the month or two afterwards. And still, occasionally, we have a get together.
"We had a social there and in April, getting presented the medals. It was just amazing. There was such excitement, but also such relief to finally get over the line.
"When I think back to the final whistle, you could hear the fans singing The Fields of Athenry in the stand, you could just see your Mom and your Dad and all your best friends. It was just amazing, and probably something that we'll never experience again to that extent. It was just unbelievable."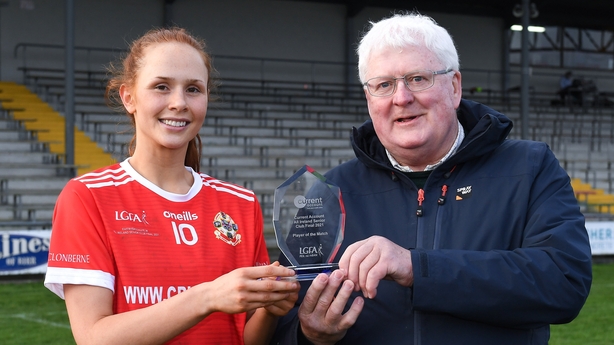 A steady league campaign followed for the Tribeswomen, before they beat Mayo in the Connacht final last month.
"It was great to get the win in the Connacht final," Divilly acknowledges.
"I think we had lost three times in-a-row to Mayo, between league this year and two performances last year, so it was very important that we came out and set a marker for the start of championship. It's definitely a performance that we can look forward to building on."
Galway are alongside Kerry, who lost the Munster final to Cork last month and will provide their first opposition this evening, and Westmeath, who were relegated from Division 1 of the Lidl League in the spring, in Group 3 of the All-Ireland championship.
With two of the three counties guaranteed a quarter final place, it would appear that the Connacht champions are in prime position to attack the summer.
Most seasons players involved in the championship will talk about how open it is, and how "any one of X counties has a real chance of doing it this year."
This season is different though, according Divilly, because of what Meath did last year.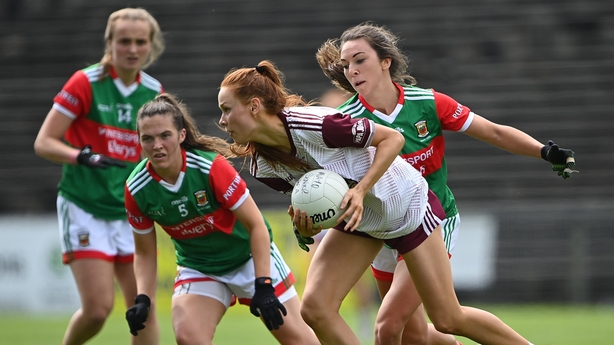 For so long the Brendan Martin Cup was essentially a contest between Cork and Dublin, with the counties winning 16 finals in a row between them from 2005 to 2020. The Rebels claimed 11 in that time, while the Dubs took five.
Having to beat both counties en route to last year's success made Meath's run even more impressive and, according to Divilly, it has acted to give them belief as they prepare for the summer ahead.
"Yeah, it seems totally open," she says.
"Looking at Meath last year coming up from intermediate and obviously putting in such good performances consistently throughout the year and winning the All-Ireland at the end, I think that's given such hope to everyone and every team knows that it's definitely possible.
"If you keep building on the performances and get a little bit of consistency going, I think it could be anyone's year.
"Last year, even watching the All-Ireland final, you were like, 'Wow, it's such a great occasion.' I think everyone was so happy for Meath, and now this year, they're just another competitor really.
"It's totally open and when you look at any of those groups, it's impossible to tell who's going to top any group, who's going to come second. I think it will be a great summer."