A Leaving Cert holiday or a Leinster title? That's not an ultimatum that every 18-year-old has to face but for Dublin footballer Niamh Hetherton, it was an easy decision to make. 
"I finished the Leaving Cert about three weeks ago.
"I was supposed to go [to Magaluf]. The girls went away last week but I stayed obviously and it was good. Worth it."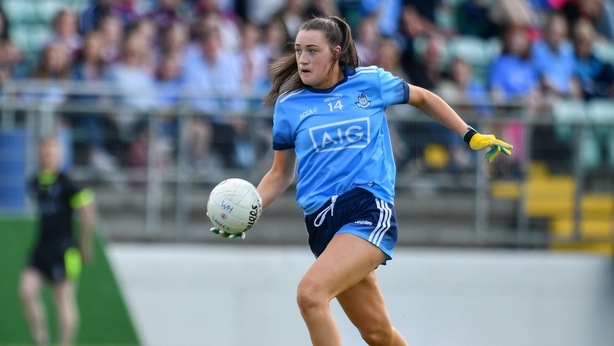 In the modern era of social media, Hetherton has been kept up to date on the antics of her peers soaking up the sun in the Mediterranean Sea whilst she prepares to face Waterford in round one of the 2019 All-Ireland series this weekend.
"It did [taunt me] at the start but I suppose I just kind of sucked it up and it's worth it now.
"I haven't played Waterford before so it would be a good test. They played Cork in the Munster final and I don't think Cork beat them too badly. It would be a good test and good to get good games in."
The GAA has been a significant part of the 20-year-old's life from an early age and it's something the Clontarf player's family are deeply connected with.
"Mam won two All-Irelands and Dad played with Dublin."
So is it safe to assume that the topic of conversation at the Hetherton dinner table usually focuses on GAA?
"It's not all football but sport in general. John's with the hurlers so we're never all home at the same time. Someone is always training so it's all go. It's good to have someone to talk about it as well." 
Her brother John featured on the Dublin senior hurling panel that bowed out of this year's championship with a shock defeat to Laois at the weekend.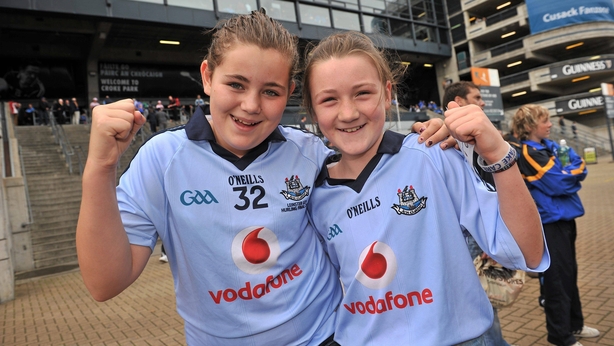 After winning an All-Ireland medal with her club Clontarf last year, Hetherton got the call from Mick Bohan to join the Dublin Senior Ladies. Thrown in the deep end, the youngster made her championship debut in this year's Leinster final. 
"Growing up all you want to do is play with Dublin and then when you finally get the call up it's unbelievable."
Currently the youngest player on the panel, Hetherton was made to feel welcome from the off and has integrated seamlessly into the eight-in-a-row Leinster champions' squad. 
"Coming in at the start, I was nervous. But a few of the girls that I would have played minor with were up as development [players] at the end of last year so they were kind of used to it and I was clinging on to them and making sure I wasn't too lonely.
"That made it easier but it was still daunting. I'm proud of it now so it's good."