It may not be a case of adapt or die for the United States' most high-profile team sports, but the ongoing threat posed by the coronavirus pandemic has cast a long, shifting shadow over the start of the NFL and MLB seasons, and the resumption of the current campaigns in the NBA and NHL.
NFL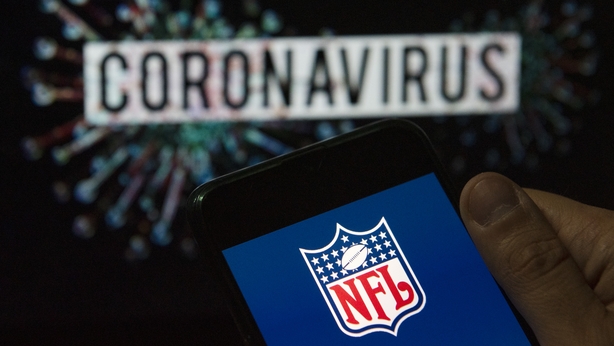 As it stands, Super Bowl champions the Kansas City Chiefs will host the Houston Texans on Thursday Night Football on 10 September to kick off the new season as planned.
Star quarterback Pat Mahomes has agreed a 10-year extension with the Chiefs that could net him up to $503m by the end of the 2031.
But he's already down two team-mates after Damien Williams, who scored two touchdowns in the Super Bowl, joined offensive lineman Laurent Duvernay-Tardif, who was the first NFL player to announce his decision to skip the new campaign.
Duvernay-Tardif's motivation for swerving the Super Bowl defence are thoroughly noble, mind you.
The league's only active player who is also a medical doctor, he spent the summer working at a clinic in his native Canada and has indicated that if he's to take any risks with his health, it'll be to continue to assist on the frontline.
"This is one of the most difficult decisions I have had to make in my life but I must follow my convictions and do what I believe is right," the 29-year-old wrote on Twitter. "That is why I have decided to take the opt-out option."
"Being at the frontline during this offseason has given me a different perspective on this pandemic and the stress it puts on individuals and our healthcare system," added Duvernay-Tardif, who started 14 games for the Super Bowl champions last season.
"I cannot allow myself to potentially transmit the virus in our communities simply to play the sport that I love. If I am to take risks, I will do it caring for patients."
My decision regarding the 2020 NFL season pic.twitter.com/jrY3nZfNWO

— Laurent D. Tardif (@LaurentDTardif) July 25, 2020
Baltimore Ravens receiver De'Anthony Thomas and Seattle Seahawks guard Chance Warmack are also reported as major doubts for the season ahead due to the pandemic, while the New England Patriots are down a couple of multiple Super Bowl winners in Patrick Chung and Dont'a Hightower.
The NFL and its players' union has already agreed on changes to the 2020 collective bargaining agreement, clearing the way for training camp, which has ratcheted up this week.
Players considered at high risk of contracting Covid-19 can reportedly receive $350,000 if they choose to opt out of the season, while those that are not regarded at risk can pick up $150,000 for opting out.
NFL Commissioner Roger Goodell has promised the league would follow safety protocols and heed medical advice, and was "prepared to address contingencies as they arise". The need for agility already looks as if it will be tested to the full.
The NFL has been able to buy time before making any major decisions as the season ended in early February and we already know that the international fixtures in London and Mexico City have been scrapped, but there have been few concrete moves taken on the role fans will play in the upcoming season.
We do know that face covering will be mandatory if and when supporters are allowed in stadiums, but the headache of enforcing that edict isn't something the New York Giants or New York Jets will have to worry about.
Both teams play their home games at MetLife Stadium in East Rutherford, New Jersey and state governor Phil Murphy isn't budging from the 500-person limit on outdoor gatherings for the two franchises.
Dealing with federal policy makers has given and will continue to give US sports governing bodies some much-needed clarity on what they can achieve in their respective seasons, but state laws are shaping up to make the picture highly convoluted. Maybe a one-size-fits-all approach isn't as bad as it sounds.
Testing is now being ramped up, with plenty of positives - which will prove negative for the NFL - anticipated by experts in the weeks ahead.
The Miami Dolphins have already put three players on their 'reserve/Covid-19' list, meaning the players have either tested positive for the virus or have been in close contact with an infected person.
The team announced on Monday that long snapper Blake Ferguson, defensive tackle Benito Jones and cornerback Cordrea Tankersley were added to the list.
The team said it would not comment on the player's medical status other than referring to roster status, per the agreement struck between the NFL and its clubs.
NBA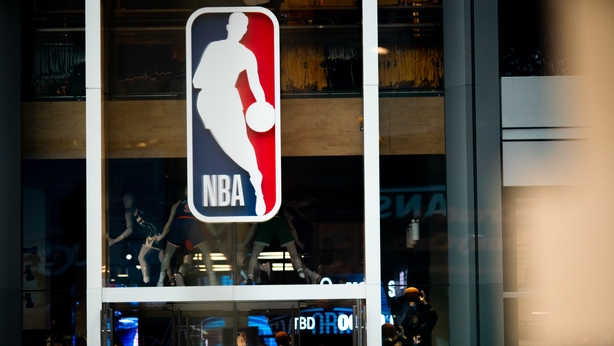 The fan conundrum was always going to be an easy one for the NBA to solve. Indoor basketball courts and Covid-19 just don't mix, or they do, potentially too well.
Aside from playing in front of empty bleachers, the NBA has gone a step further by opting to resume its season in a biosecure bubble. Plenty of wits would argue that stars of the NBA have been living in a bubble for years, with their new gilded cage located in the slightly surreal environs of Orlando's Disney World.
Teams will live, train and play at the ESPN Wide World of Sport Complex.
After a four-and-a-half month break, the New Orleans Pelicans and Utah Jazz will be the first teams in action on Thursday night in what will probably be the most uniquely challenging title run in the 74-year history of the league.
Bringing home the Larry O'Brien trophy in October will require a level of mental toughness never seen before.
Players have to stay away from their families for three months, play in front of empty stands and also subject themselves to regular Covid-19 tests.
"We are in uncharted waters," Hall of Famer Reggie Miller said on Tuesday.
"Twenty-two teams in a bubble, isolated on a campus, in a dorm living together in the middle of a pandemic. We've got civil unrest in our country and players have left their families at home.
"Whoever wins this championship, with everything that's going on in the world, they will have wanted it."
Miller said he had only been at the Orlando campus for three days and was already "going crazy".
Some players have even likened their stay to being in jail, including Los Angeles Lakers star LeBron James.
Each of the 22 returning teams will have eight regular-season games, with the play-offs beginning on 17 August and running until October, while their could yet be a play-in tournament for the final seed.
No matter who wins the title, they will not have long to celebrate.
The finals are scheduled to end no later than 13 October and training camps for the next season could begin as early as 10 November, with opening night on 1 December, according to multiple reports.
The NBA also hopes teams can play in their home venues next season, in the expectation that players will have exhausted all Disney World has to offer by the autumn.
MLB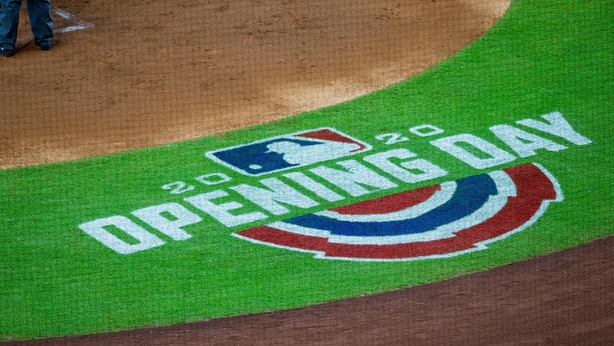 Major League Baseball had been due to commence its 162-game regular season back in March, but we're only a week into a truncated 60-game season, which will funnel through to a month-long play-off schedule.
Plenty of fans would have been left asking "Dr who?" had Anthony Fauci thrown the ceremonial first pitch last season, but he was handed that honour for the opener between the Washington Nationals and the New York Yankees after his stock soared this spring.
Dr. Anthony Fauci threw out the first pitch before the Nationals-Yankees game. pic.twitter.com/04Tbkh7Voa

— ESPN (@espn) July 23, 2020
It was a moment to remember for the Nationals fans, but a pitch to forget. Perhaps the mask threw him of his stride.
According to MLB, in over 6,400 tests conducted since last Friday there have been no new positive tests of on-field personnel from any clubs, bar the Miami Marlins.
"The difficult circumstances of one club reinforce the vital need to be diligent with the protocols in all ways, both on and off the field," said the governing body.
"The realities of the virus still loom large, and we must operate with that in mind every day."
According to MLB's operations manual, team members who test positive must have two negative tests taken at least 24 hours apart before they are allowed to return to team facilities.
Fauci spoke to ABC's Good Morning America programme on Tuesday and insisted that it was too soon to halt all MLB action.
"You just have to watch this, this could put it in danger. I don't believe they need to stop, but we just need to follow this and see what happens with other teams on a day-by-day basis," he said.
The Marlins' current imposed hiatus came after they recorded 17 confirmed cases - 15 players and two coaches - over the last six days.
"Given the current circumstances, MLB believes that it is most prudent to allow the Marlins time to focus on providing care for their players and planning their baseball operations for a resumption early next week," MLB said in a statement.
The Marlins said their players are having a difficult time enduring this experience and that the team reached out to MLB supremo Rob Manfred with concern for the health and safety of the team and their opponents.
"We have moved to a daily testing schedule while we isolate and quarantine appropriately, along with enacting additional preventative procedures with our travelling party," Marlins chief executive Derek Jeter said in a statement.
The Blue Jays are the only Canadian team in the league, but they have relocated to Buffalo for their home fixtures after their government expressed concerns over the level of cross-border travel the team would have to engage in.
There are no paying spectators at games at present, but that could change in theory, with the league's operations manual allowing for "fan attendance at games with the approval of MLB and relevant local authorities".
NHL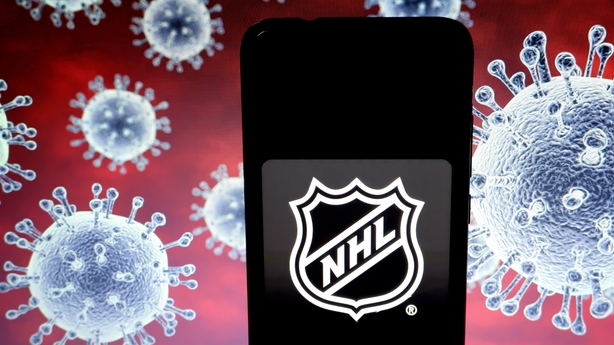 The NHL was put on ice in March, with the league emerging from its deep freeze on Saturday.
Officials have favoured adopting two regional hubs for the resumption, with Toronto the location for action in the Eastern Conference and Edmonton hosting matches in the Western Conference.
The Big E will also stage the conference finals and the Stanley Cup finals.
The first round of the play-offs is pencilled in for 11 August and is set to conclude no later than 4 October.