The Indianapolis Colts have taken out the Houston Texans 21-7 in the AFC wild-card game.
Andrew Luck threw for 222 yards with two touchdowns to lead the Colts to the AFC divisional round.
Indianapolis ran riot over the AFC South champions, building a 21-0 lead by half-time, while playoff debutant Deshaun Watson was sacked three times and completed 29 of 49 passes for 235 yards and a touchdown.
The Colts go on to face top seed the Kansas City Chiefs.
Ezekiel Elliott scored the go-ahead touchdown as the Dallas Cowboys edged the Seattle Seahawks 24-22 in the NFC wildcard game at the AT&T Stadium.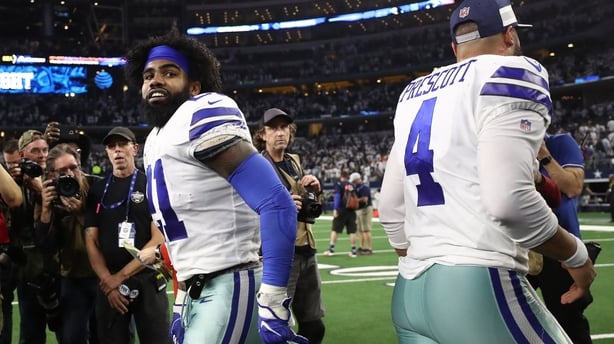 The running back finished with 30 touches for 169 yards as Dallas' defence ended the Seahawks' streak of nine straight victories in playoff opening games.
Dallas will now face either the New Orleans Saints or the Los Angeles Rams in the divisional round.