Super Bowl LII MVP Nick Foles delivered a heartfelt message about gaining strength through adversity after leading Philadelphia to victory less than two years after pondering retirement.
The Eagles upset the defending champions New England Patriots in Minnesota with a 41-33 win that featured 373 passing yards and three touchdown throws from Foles, as well as a receiving score from his first NFL catch on a trick play.
Foles began the season as Carson Wentz's back-up and Philadelphia's championship prospects were considered slim when they lost their starting signal caller to injury in December.
Yet Foles, 29, rose to the occasion in the post-season and denied New England and their 40-year-old quarterback Tom Brady a sixth Super Bowl ring in 17 seasons.
In 2016, having been cut by the St Louis Rams, Foles weighed up calling time on his career only to sign for the Kansas City Chiefs.
He made just one start there before moving back to Philly, where fans are now celebrating the Eagles' maiden Super Bowl victory thanks largely to their back-up QB's scintillating performance.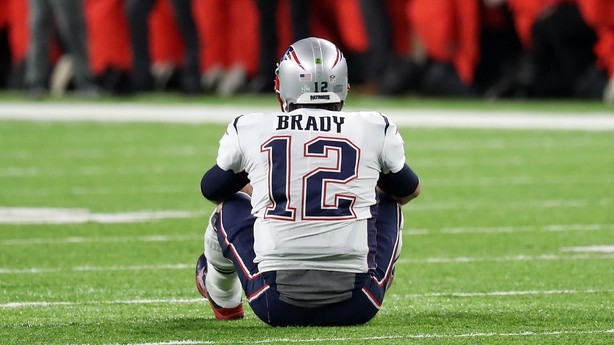 "I think the big thing is don't be afraid to fail," Foles said when asked what he hoped people took from his journey.
"I think in our society today, Instagram, Twitter, it's a highlight reel. It's all the good things. Then when you look at it, then you think, 'Wow', when you had a rough day or your life's not as good as that, you're failing.
"And failure's a part of life, that's a part of building character and growing. Without failure, who would you be? I wouldn't be up here if I hadn't fallen a thousand times, made mistakes.
"We all are human, we have weaknesses and throughout this being able to share that and be transparent.
"I know that when I listen to people speak, and they share their weaknesses, I'm listening because I can resonate. So, I'm not perfect, I'm not Superman, I might be in the NFL and we might have just won the Super Bowl, but I still have daily struggles and we still have daily struggles, but that's where my faith comes in, that's where my family comes in.
"I think when you look at a struggle in your life, just know that that's an opportunity for your character to grow, and that's really just been the message, simple.
"If something's going on in your life and you're struggling, embrace it, because you're growing."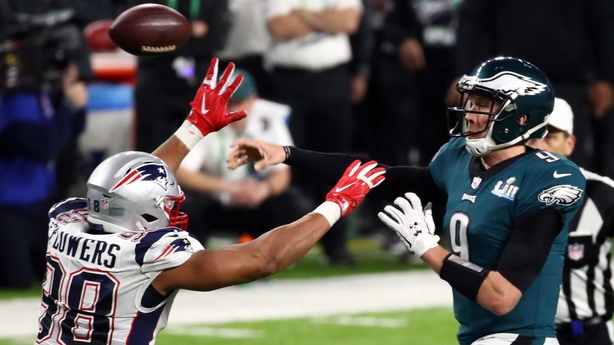 Despite leading Philadelphia to this triumph, the likelihood is Wentz will be the starter once more when he returns from injury.
The Eagles traded up to land him in the first round of the 2016 NFL Draft and Wentz had been an MVP candidate this term prior to tearing his anterior cruciate ligament.
However, with Foles still under contract for the 2018 season, there is a conundrum over what happens next for him given other quarterback-needy franchises will have taken note of his play-off performances.
Eagles head coach Doug Pederson was asked about whether Wentz was still the starter and jokingly responded he "knew I couldn't get off this stage without that question" before brushing it off.
Yet, in detailing his post-game chat with Wentz, it appeared clear in which direction the Eagles will go.
"He's a great quarterback and I told him you're a big, big part of why this team won this championship and won this game," Pederson said.
"I told him that hopefully we'll be back in this game with him leading the way."