The son of a former Monaghan footballer has been appointed the kicker for the Tampa Bay Buccaneers for a second time, the NFL side has revealed.
Patrick Murray, whose father Aidan played for Monaghan, was the team's place kicker in 2014 and hit 20 of 24 field goals with a long of 55 yards.
Additionally, he attempted six field goals of 50 or more yards that season and converted five of them.
55 yards? No Problem. #WelcomeBackPat pic.twitter.com/hZoRx1c8wC

— Tampa Bay Buccaneers (@TBBuccaneers) October 9, 2017
He spent the 2015 season on the injured reserve list due to an ACL injury, which led to him being released. Another player was also selected as the kicker.
He made the move to the Cleveland Browns last year, but appeared in just two games for them.
The Bucs signed Murray again on Monday to take over the kicking duties from Nick Folk.
The 26-year-old was born in New Jersey but has maintained his connection with his Irish roots by spending his summer days in Monaghan during his youth.
Along with his father, Murray's uncles Ciarán and Brendan also lined out for Monaghan. Ciarán captained the county to an Ulster title and also won an All-Star.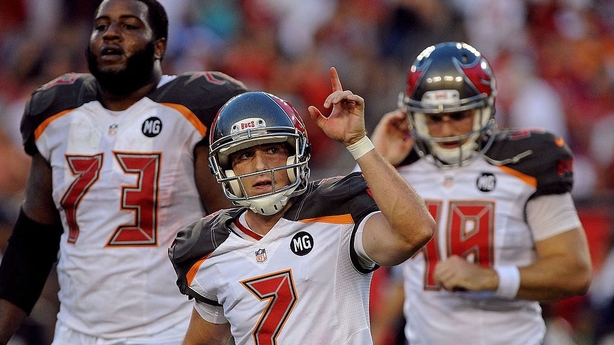 Speaking to RTE Sport last month, Murray had predicted his swift return to action.
"I'll be back in the league again sometime this season. I just don't know when yet," he said.
"The way it works is, you can get called randomly if a guy starts missing field goals or gets hurt. You get on a plane and within 24 hours you could be playing a game.
"Teams will have workouts and bring four or five guys in. They'll put you through a kicking work-out. If they're ready to make a move then they'll sign you and you're the kicker.
"If not, you've showed them that you're the best guy out there and if something goes wrong they can call you and bring you in then.
"It's what I've done at the last two jobs I've had and I've won so I'd back myself anywhere."