Seattle Seahawks star Michael Bennett has claimed police threatened to shoot him after Conor McGregor's fight with Floyd Meaweather in Las Vegas for "being a black man in the wrong place at the wrong time".
The Super Bowl-winning defensive end has claimed the incident occurred as he returned to his hotel after attending the mega-fight between the Dubliner and one of the greatest boxers of all-time.
Las Vegas Metropolitan Police Department have confirmed they are investigating the incident, after Bennett posted a statement on Twitter.
Bennett, who won the the Super Bowl with Seattle in 2014, said he and others were running away from the sound of gunfire when he was stopped by officers.
"I ran away from the sound (of gunshots), looking for safety," said Bennett in his social media statement.
"Las Vegas police officers singled me out and pointed their guns at me for doing nothing more than simply being a black man in the wrong place at the wrong time.
"A police officer ordered me to get on the ground. As I lay on the ground he placed his gun near my head and warned me that if I moved he would 'blow my f****** head off'. A second officer came over and forcefully jammed his knee into my back, making it difficult for me to breathe."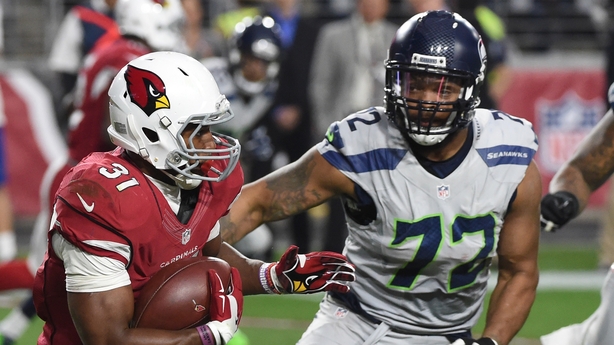 Clark County Undersheriff Kevin McMahill told reporters at a press conference Bennett failed to stop when officers began searching a casino for what they believed to be an active shooter as he emerged from behind a gambling machine and ran outside into traffic.
McMahill confirmed Bennett was not arrested and said: "I believe this case will become completely clear as all the available video is reviewed for evidentiary purposes. We'll see very, very clearly exactly what happened on this incident."
McMahill added that he has seen "no evidence that race played any role in this incident" after showing a video clip from a police sergeant's body camera during the press conference.
Media outlet TMZ released a video of the incident, while 31-year-old Bennett said he had contacted civil rights lawyer John Burris over handling the case.
"It is important to note, Mr Bennett was unarmed, sober and not involved in any altercations or dispute at the time the police officers arrested and threatened to use deadly force against him," Burris said in a statement.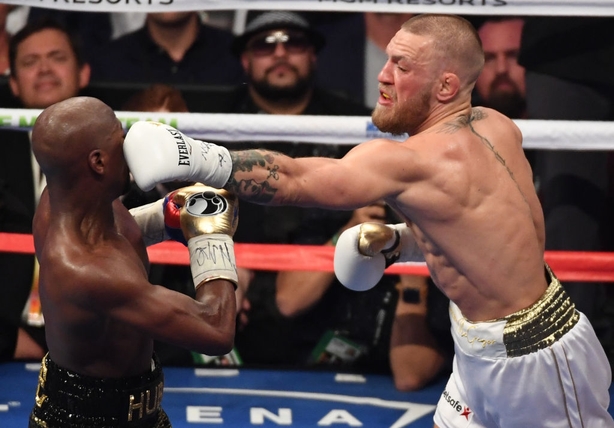 "The officers' conduct is particularly outrageous in that there was no basis upon which to select Mr Bennett from a crowd of people all running for their lives. He did nothing wrong."
A vocal critic of racial injustice, Bennett revealed his fears as he was detained by police.
"I felt helpless as I lay there," continued Bennett's statement. "All I could think of was 'I'm going to die for no other reason than I am black and my skin colour is somehow a threat'."
Bennett claimed to have been detained in the back of a police car before being released when officers recognised him as an NFL star, not "a thug, common criminal or ordinary black man".
Bennett has supported fellow NFL star and current free agent Colin Kaepernick after he refused to stand for the national anthem last season.
Equality. pic.twitter.com/NQ4pJt94AZ

— Michael Bennett (@mosesbread72) September 6, 2017