Kansas City Chiefs won their first NFL play-off game since 1994 with a 30-0 demolition of Houston Texans in the wild card round.
It was their eleventh win on the spin and sets up a tie against defending Super Bowl champions New England Patriots next week.
Knile Davis' 106-yard kick-off return touchdown in the opening seconds was the second longest in post-season NHL history and laid the foundations of the success.
Alex Smith threw a touchdown in the third quarter and the rout was completed by Spencer Ware's five-yard touchdown in the fourth.
"We wanted to come in and dominate," Chiefs safety Eric Berry said. "Right now we are locked in and ready for next week."
There was late drama in Saturday's other game between Pittsburgh Steelers and Cincinnati Bengals, which the Steelers won 18-16.
Chris Boswell kicked a field goal in the final 15 seconds, which came after Jeremy Hill's untimely fumble, to seal a first play-off win since 2010.
The Bengals will have thought they had won after AJ Green scored a clutch go-ahead score to lead 16-15 and Bengals linebacker Vontaze Burfict then intercepted Landry Jones' pass.
But Hill's fumble proved costly and allowed Boswell to kick for glory, setting up a clash with Denver Broncos next weekend.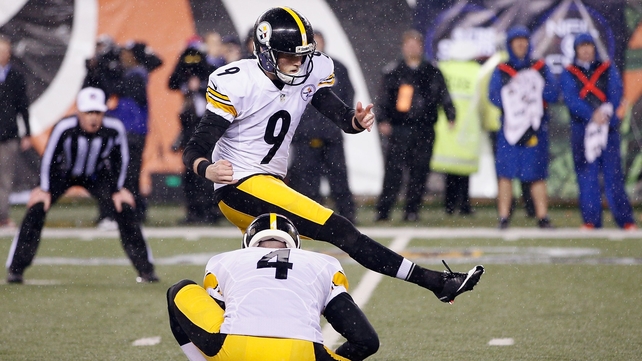 This bone-jarring contest seemed to be safely in the hands of the Bengals after roaring back from a 15-0 deficit with 16 fourth-quarter points.
But as the Bengals endeavored to run the clock out, running back Jeremy Hill fumbled and the Steelers recovered deep in their own territory.
With quarterback Ben Roethlisberger returning after having left with a shoulder injury from a crunching sack, Pittsburgh marched down the field.
              
In the dying seconds, the Steelers benefited from a pair of personal foul calls which gifted Pittsburgh with a game-winning, 35-yard field goal by Boswell, above.
              
Pittsburgh, 10-6 in the regular season, will travel to Denver to play AFC West champion Broncos (12-4), 
Kansas City used a dominating defense and workmanlike offence to crush the mistake prone Texans.
 
The second longest kickoff return in NFL playoff history would stand up as the only touchdown of the first half.
"You never expect to start a game like that," said Chiefs quarterback Alex Smith. 
"But we feel like we can play three phases of football and special teams really came out and gave us a kick start."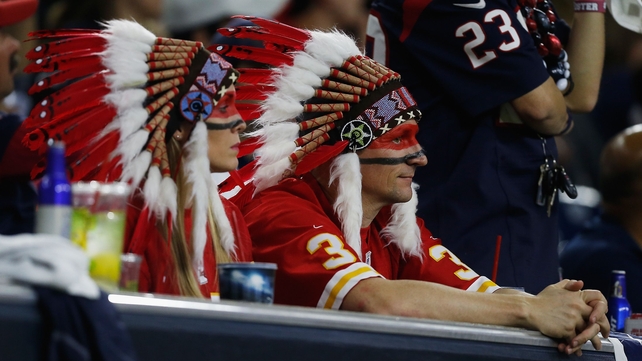 Brian Hoyer's first postseason appearance was not a memorable one as the Houston quarterback fumbled once and tossed three interceptions in a miserable opening half, including one with the Texans poised to score on the two-yard line.
There was more bad news for the Texans in the third quarter when team leader JJ Watt, the NFL's reigning defensive player of the year, left the field with an apparent leg injury and did not return.
"You never expect to start a game like that," - Kansas City Chiefs quarterback Alex Smith. 
Hoyer's final stats made for horrific reading as he completed just 15-of-34 passes for 136 yards and was picked off four times.