Tonight's NFL Conference Championship games see four teams hoping to earn the right to represent their Conference in Super Bowl XLIX in Glendale, Arizona, on 1 February.

The road to the biggest game of the NFL calendar will go through New England and Seattle this time around as the two number one seeds from the AFC and NFC look to leverage home field advantage.
Quarterback Aaron Rodgers will lead the Green Bay Packers into arguably the toughest road venue in the NFL, Century Link Field, to face the reigning Super Bowl champions the Seattle Seahawks. Rodgers guided his team past the Dallas Cowboys in the Divisional Round despite a visible niggling calf injury which took the edge off his usual swagger.
The Seahawks in their own backyard are a difficult proposition but the Packers have been in this position before. On the way to victory in Super Bowl XLV in 2011, Rodgers guided his team to a road win at Soldier Field against the Chicago Bears in the NFC Conference Championship.
If the Packers are to be successful this time around, they'll certainly need to run the ball better than they did when they met the Seahawks on the opening day of this season in Seattle.
Between them, Green Bay's Eddie Lacey and James Starks ran for just 71 yards while Seattle's running back Marshawn Lynch notched up 110 yards and two touchdowns in a dominant 36-16 victory for the 'Hawks.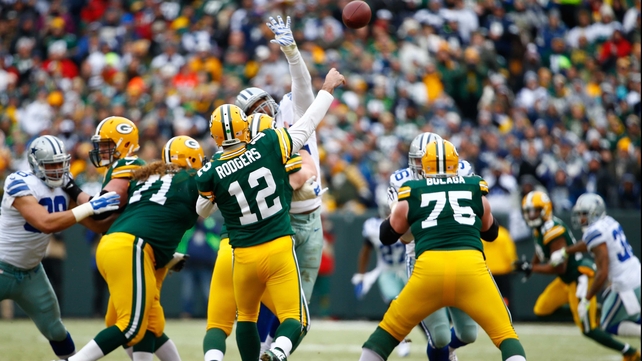 Seattle's defence kept Green Bay's deep threats though the air at bay on that night in September. The Packers will need wide receivers Jordy Nelson and Randall Cobb to do a better job at picking up yards after catches this evening.
That's a task made all the more difficult when faced with the Seahawk's elite defence featuring Richard Sherman, Earl Thomas and Kam Chancellor though.
There's also the calf injury to Rodgers which surely will see Seattle pass rush the Packers quarterback at every opportunity to test his mobility in the pocket. The passing game of Green Bay could ultimately rest on the health of their main man.
Seattle on the other hand has no such injury concerns about their mobile quarterback Russell Wilson. Like Rodgers, Wilson knows what it takes to win a NFC Conference title having gone all the way with the Seahawks last year to ultimate Super Bowl glory.
He was quietly impressive last week as he dismantled the Carolina Panthers, throwing for 268 yards and three touchdowns.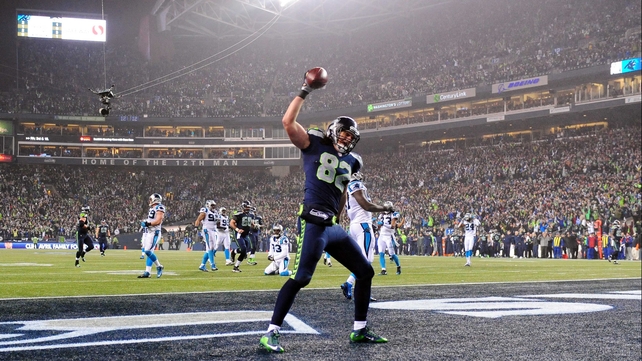 The NFL's leading rusher, DeMarco Murray was able to run effectively last weekend for the Cowboys against this Packers defence. Seahawks coach Pete Carroll will try to do similar by handing the ball to battle-hardened running back Marshawn Lynch.
Green Bay have struggled this season against some elite running backs, giving up over 100 yards against three of the top five rushers including Lynch in week one.
The Seahawks would appear to be favourites but a healthy Rodgers is a game changer. If he's fit, anything could happen. If he isn't, expect Seattle to dominate.
Incidentally, this is the sixth time in NFL history that teams who met in week one of the NFL season also met in the Conference Championship. In each of those games, the team who won in week one, won again. A good omen, if ever there was one, for Seahawks fans.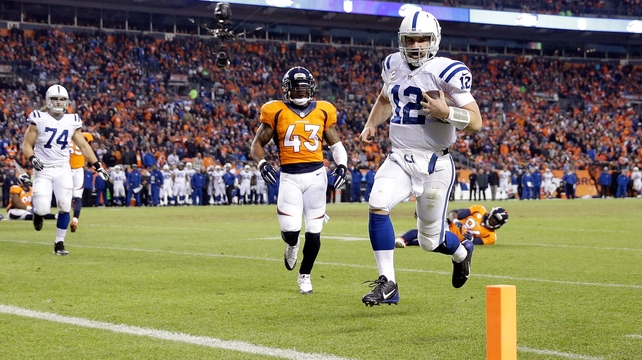 In the AFC Championship, the Indianapolis Colts travel to Foxboro, Massachusetts to face New England Patriots on the back of an impressive road win against Peyton Manning and the Denver Broncos last week.
Quarterback Andrew Luck threw for 265 yards and two touchdowns in that game but it was on the other side of the ball where the Colts were even more impressive shutting down a Broncos' team filled with offensive weaponry.
That Indy defence will have to step up again against a Patriots team that has run for fun against the Colts in the last few meetings. In the 2014 playoffs, LaGarette Blount rushed for over 150 yards and four touchdowns in a comprehensive 43-22 Patriots win.
History appeared to repeat itself in November 2014 when Jonas Gray ran for over 200 yards and four touchdowns as the Patriots won 42-20. The Colts should know what they are going to face but can they stop it?
On offence, Indianapolis will look to the deep threat of TY Hilton who holds the NFL record for average receiving yards (113.6) in playoff games. The Patriots may look to neutralise the threat of Hilton with all-pro cornerback Darelle Revis but Luck will have other targets in Donte Moncrieff and Reggie Wayne at his disposal.
The battle between the New England secondary and the Colts passing offence could be a deciding factor here.
New England coach Bill Belichick is aiming to reach his sixth Super Bowl alongside quarterback Tom Brady. The veteran Brady threw for 367 yards and three touchdowns last weekend as the Pats edged the Ravens in the Divisional Round 35-31.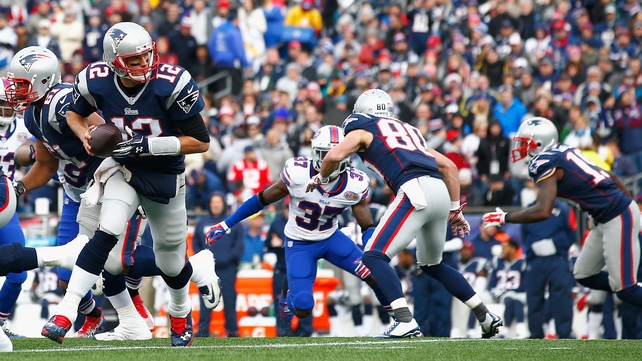 Brady will have plenty of options through the air in this game too. Tight-end Rob Gronkowski racked up over 100 yards and a touchdown last week while wide receivers Julian Edelman and Danny Amendola are targets Brady can go to at will.
Running back Shane Vereen might be the man to watch if the Pats go run heavy as expected. If Indianapolis can't stop the run, it could be a long night for Colts fans.
With a New England win, coach Belichick would equal legendary Dallas Cowboys coach Tom Landry's record of 20 post-season wins. Based on recent history, few would bet against it coming on today.
Indianapolis' coach Chuck Pagano will surely relish the chance to upset the apple cart in Massachusetts though. Andrew Luck outshone a future Hall of Fame quarterback in Denver last weekend.
If he manages it again this week, he'll be well on his way to following in Brady and Manning's footsteps.