Jeremy Loughman admitted he was struggling to take in the enormity of Munster's URC win and the part the travelling faithful played in it.
Not since 2011 had a Munster captain got to lift silverware and for a team forged out of the fires of Heineken Cup glory, and three previous URC titles, that was far too long.
Loughman was present that day as a 15-year-old in Thomond Park as Munster defeated Leinster, an occasion he can "remember everything from".
The famine came to a stirring end in Cape Town on Saturday evening as Graham Rowntree's side, reckoned to have logged 100,000km over land and sea over the last three months, clinched the BKT United Rugby Championship with a thoroughly deserved 19-14 win over holders and hosts DHL Stormers.
A poor start and a dip towards the end of the regular season had many questioning Munster's credentials and there was genuine concern that they could miss out on Champions Cup qualification.
But a loyal band of followers inspired them as they went on the road, to Cape Town, Durban, Glasgow, Dublin and back to Cape Town.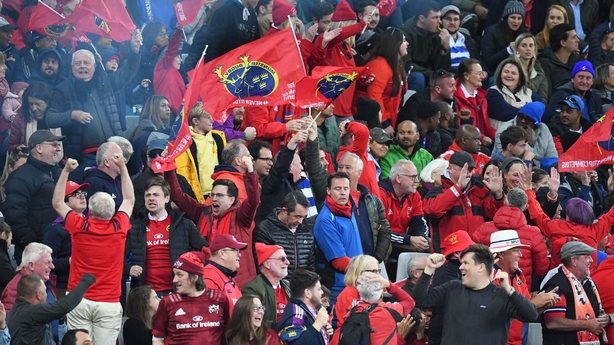 "You can't put it into words what that means [to the fans], and what it means to us as well," said the 27-year-old loosehead after the game.
"We've been away from home for the last six weeks, and the traveling support we've had [was amazing].
"When we rolled up on the bus today and you saw everyone, and reading the things like 5,000 supporters coming over.
"It would give me goosebumps, it was something else to see that, that got the emotions going, and the energy we got from them.
"It's hard to put into words how special the supporters are to us, what they do for us.
"I'm struggling for words here... it's nice to be able to give something back to them for everything.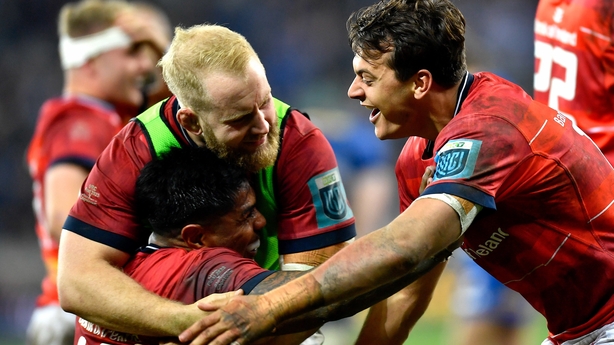 "They've never given up on us and always stick with us. That's a big one for them today.
"I dunno does it still feel real, like, being imagining it all week, visualising winning and just, it feels like a dream.
"It doesn't feel real yet. It's just unbelievable to celebrate with the lads in the dressing room there, the buzz is special, it's special."
Alongside Diarmuid Barron and Stephen Archer in the front row, Loughman faced an all-Springbok line in Steven Kitshoff, Joseph Dweba and Frans Malherbe.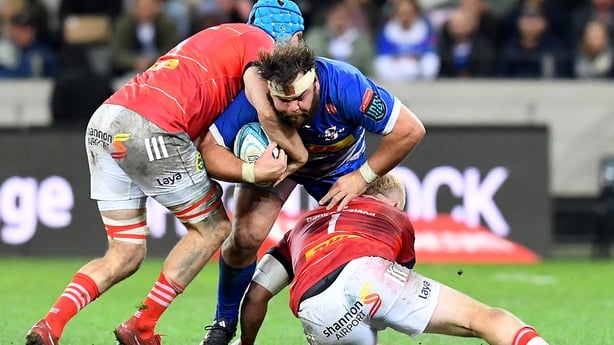 "We knew it was going to be a set-piece battle," said Loughman, capped last year against Fiji and hoping to be including in Ireland head coach Andy Farrell's 45-man provisional training squad when it is named tomorrow.
"Like, you look at their front row, that is a World Cup-winning front row, just from my personal perspective and what I was going up against.
"And then for the rest of the pack, we knew they wanted to maul against us, we knew there was going to be a scrum battle and so we really talked about fronting up and giving it to them.
"Don't just accept it, we wanted to really lay down a marker and go after them because we really believed that we could.
"We've created some history today, and to do it away from home in tough conditions, against a really good team, they have some world class players.
"For the lads that have been battling since [2011], Earlsy [Keith Earls] was on that team, and Mur [Conor Murray], so to do that is special, really special.
"That's the part that probably hasn't sunk in yet. The victory is sinking in but what we did and what it means for this club is magical."
Watch highlights on Against the Head, RTÉ2 and RTÉ Player, Monday, 8pm.