Munster head coach Johann van Graan hailed the resilience of his players after they ground out a vital away win against Ulster in Belfast.
Van Graan's side moved up to third place in the United Rugby Championship after they claimed a first win at Kingspan Stadium since 2016, defeating their Interprovincial rivals 24-17.
With so little separating those in playoff contention, Munster could have ended the weekend anywhere from second to eighth in the table.
And while the Stormers leapfrogged both Irish sides into the top two, it won't dampen the spirits of the Munster coach, whose side are now above Ulster in third on points differences, and well placed to earn a home quarter final.
"A class victory from our side, I believe," the Munster boss said afterwards.
"It was important for us as a group to back-up last week's performance [against Exeter] and I believe we did. This is such a difficult place to come and win. We haven't won here for a number of seasons.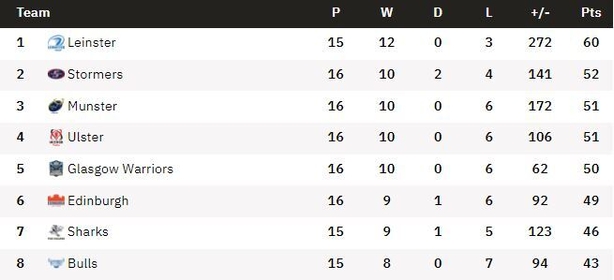 "We knew that it was going to be close and both sides were playing for a potential home advantage in a quarter-final. They are a team that we respect a lot. We had a big battle with them in January in a pretty tense game and they are extremely good with their kicking game.
"They suffocate you, they have got a brilliant maul and they have powerful runners and I thought all credit to JP [Ferreira], our defensive coach, and all the players. They really dug deep, specifically with 14 men [after Shane Daly was sin-binned], and really proud of the group to come way from here with a win. Very satisfying.
"We got two good tries and we started the second-half pretty well going 18-3 up. Then they applied the pressure. We conceded one or two penalties on our own ten-yard line with some inaccuracies.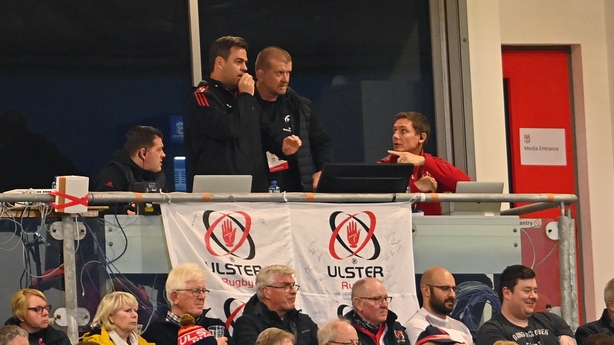 "They kicked to the corner and, like I said before, they are an extremely good mauling side. Unfortunate to concede that maul try but we defended our line really well and we came back to the 22 with a few minutes to go and we got penalised, got back to halfway line and got the penalty to put us seven up."
Ulster fought back from 18-3 behind to get within four in the final few minutes, after tries for Rob Herring and Sean Reidy.
However, their head coach Dan McFarland admitted his side were beaten by the better team.
"They were better than us in most aspects of the game other than the maul or the scrum. They defended very well," McFarland admitted.
"Their attack was pretty good, I don't think we defended very well or that we attacked very well. We were looking for ways to score and that was mainly through winning penalties, getting into the corner and driving them over.
"We were pretty effective in hurting them in those areas but you cannot rely on that in a game.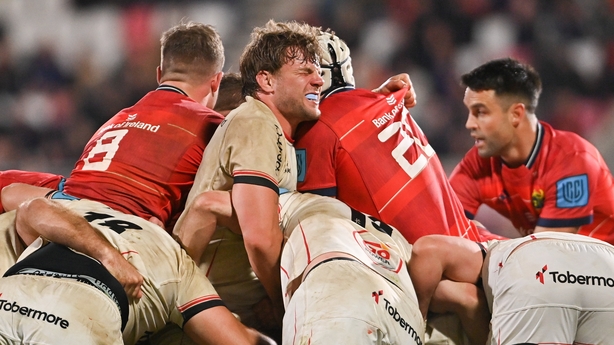 "Defensively they stopped us. We have not been scoring tries in the opposition 22 at a high enough rate for a number of weeks now.
"That is certainly an area we need to improve in because we are doing a pretty good job in stopping the opposition getting into our 22, but all the games we have lost this year, we have been ineffective in the opposition 22."
Munster return to action against Cardiff at Musgrave Park next Friday night, before concluding against Leinster at the Aviva Stadium, while Ulster face two of their playoff rivals Edinburgh and the Sharks as they look to cling onto a home quarter-final.