Munster are more than satisfied with the travel arrangements for their return to South Africa.
The touring party will make their way from Ireland on Sunday, following Saturday's United Rugby Championship match against Dragons at Thomond Park.
The previous trek to the Rainbow Nation was strung out over a hellish four weeks after the Omicron surge began soon after the team landed in Pretoria.
That led to both games against the Bulls and the Lions being postponed, but their return to Ireland was bedeviled by Covid-19 outbreaks, with the party being split up and some having to undergo periods of self-isolation both in South Africa and upon their return home.
Having departed in late November, it was late December before the squad was able to reassemble fully.
Speaking to RTÉ Sport after their Champions Cup win over Castres in December, back row Jack O'Donoghue, one of those forced to self-isolate, admitted that the whole episode took its toll on the group mentally.
With the trip looming, forwards coach Graham Rowntree stated they were happy with the arrangements.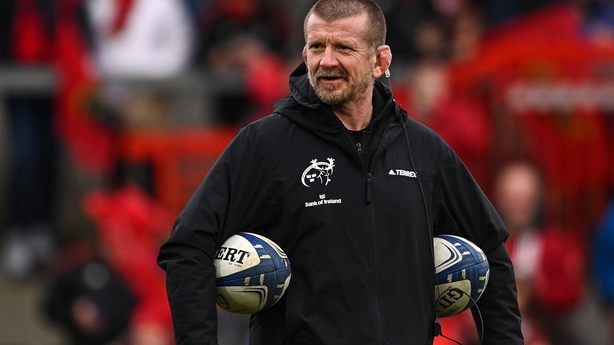 "All the protocols are sorted and we are happy with them," said the former England prop, who joked that he had his own methods of dealing with coronavirus.
"If I get Covid again, I'll have another crate of wine in my hotel suite in Cape Town which got me through my isolation.
"No, we're happy with the protocols and we're ready for it. And as I keep saying, we'll deal with that on Sunday. We've a big game on Saturday night and we have to get that right first.
"There's no-one who will get stuck over there again. We've ticked that box," he said.
"That was a challenging time for the club but we've come through it.
"I think it's made us stronger and we're going over there looking forward to it. Those memories are gone.
"We're very clear in terms of what squad we are going to take.
"We'll be flying the next day but the guys have done that before.
"They're all professionals, they're used to doing that and looking after themselves."
The Vodacom Bulls have won four of ten games so far in the URC, while the Emirates Lions have just two victories to their name.
Having failed to hit the ground running in the newly formed tournament, Rowntree believes that they will be a different prospect on their home turf.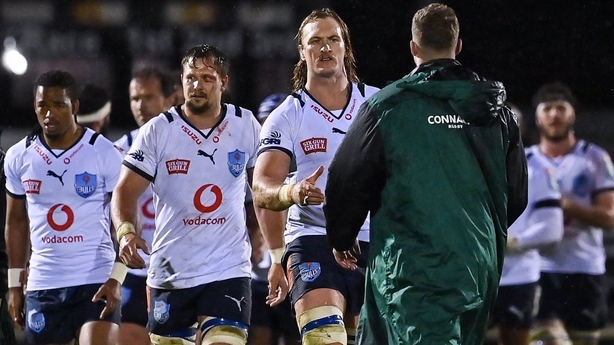 "I've no doubt that at home they'll be good against us," he said.
"They'll be waiting for us. There will be some great places for our guys to go and challenge themselves, playing rugby against some top teams in some top stadiums in a great country.
"It's a country I've been to more than any other country on the planet. It's a great rugby country.
"[Our players will] know what to expect from the analysis we have shown them. Physicality is undeniable with South African teams.
"You know what's coming. But it's another thing trying to deal with it. It will be a real test of the basics of our game.
"Watch the Lions games and see the size of their squad. It's not fair. It's not fair.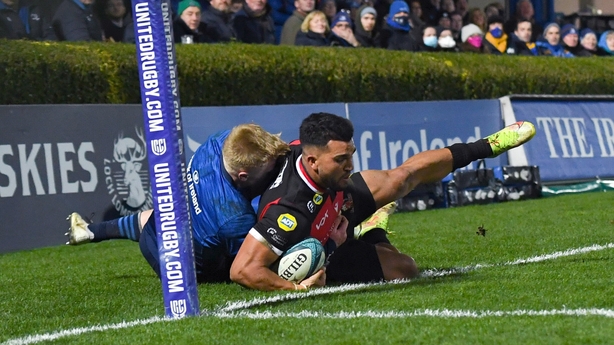 "They're huge men, and that's a real strength of their game, the Lions. So that's what we've got to deal with in the Lions game.
"The Bulls, physical breakdown. They've a physical backrow. Big men running at you very quickly on the Highveld.
"It's a bit of a different challenge from what we're normally used to but it's a challenge we'll be ready for.
"But we just train for it. We've done it before.
"There'll be nothing alien to these lads that they've never experienced before. It's just something that they're maybe not used to week in and week out."
Follow all of Ireland's Six Nations games via our live blogs on rte.ie/sport and on the RTÉ News App or listen to live radio coverage on RTÉ Radio 1. Watch live coverage of England v Ireland on Saturday 12 March on RTÉ2 and RTÉ Player. Highlights on Against the Head, Mondays, 8pm