What Leinster back rows don't know about rehab probably isn't worth knowing.
Of all the positions on the rugby field, it seems to be the most attritional and the four-time Heineken Champions Cup winners have had their fair share of casualties.
The rugby life of a flanker or number 8 comes with its inherent share of time on the sideline.
Former players like Sean O'Brien, Kevin McLaughlin and Jordi Murphy all had their troubles.
Dan Leavy and Will Connors were approaching Ireland shoe-in status before knee injuries set them back and current starters Josh van der Flier, Caelan Doris and Jack Conan are no strangers to the rehab room.
While concussion ended former captain McLaughlin's career, and O'Brien was plagued by a hip issue in latter years, the knee is a common problem area.
Max Deegan was another who fell victim to the dreaded ACL tear.
The 25-year-old injured his knee against the Dragons in October 2020, just eight months after winning his only Ireland cap to date, against Wales in that season's Six Nations.
"God, that seems like too long ago," he says when reminded of his last chat with this reporter.
It must have felt like an age for the former St Michael's College student, who returned for a first competitive fixture against the Bulls at the end of September in the Aviva.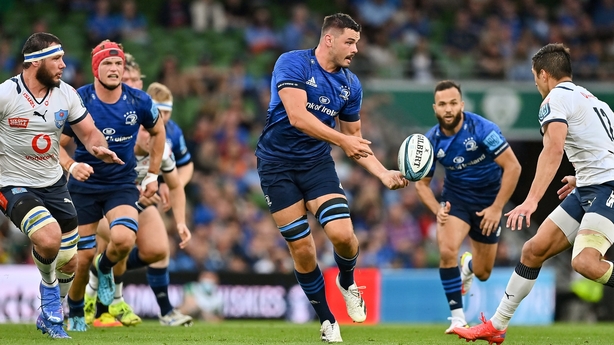 That was the start of a run of ten games for the province, across both URC and Heineken Champions Cup ties.
He's been slowly building back up and his appearance against Edinburgh last weekend was just his second start and his first 80-minute game since his injury.
"It was an unbelievably long year and a lot of work went into it with myself and the staff and the physios and doctors but it's unbelievable to be back now," he told RTÉ Sport ahead of this Saturday's clash against Ospreys at the RDS (5pm, live on RTÉ).
"It was a slow start, it's such a complicated injury. It was a bit shaky coming back, probably subconsciously there's a bit of anxiousness around it.
"It's probably feeling the best it has since the injury, which is great, a little bit slow at the start of the season but I'm feeling good now and really enjoying the way I'm training and playing."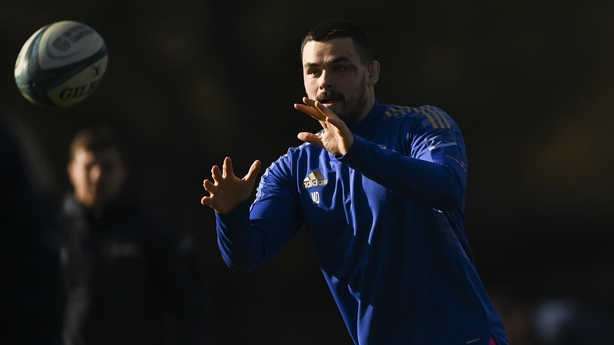 The comeback trail for many is rarely straightforward. Deegan doesn't have to look outside the confines of the Leinster set-up to witness at close quarters the bumpy road to recover.
Leavy and Connors are the two most recent examples of those who have suffered set-backs.
"It was an unbelievably tough year, it is for any of the lads going through injuries like that or a run of injuries," he says.
"It tests you in so many different ways, that mental resilience, that idea of coming in here and grinding every day, seeing such small gains but knowing ultimately that it's all building up to one goal, which is to get back playing.
"I definitely feel that mentally I've got so much better off the pitch and I know it's improved my game at the moment and hopefully it will stand to me.
"The first few run-outs, you get confident in your knee and then the next two or three are about getting back to the way you used to play.
"The game is so quick and everything is so fast, you can do all the running you want but it's really the match-fitness that's important, the different scenarios and getting used to them, how difficult it can be in the different games and stuff like that.
"I've played a good few games now, either off the bench or starting and I'm feeling great.
"There's a sense of [relief after the first few games] but it comes more in training and the build-up to getting back playing, that the first few runs, the first contact session.
"I've full confidence in all the physios and all the work they've been doing. I was pretty confident with my knee before the [first] game and it was more just getting back to how I was before the injury, that was the main thing for me.
"Keeping on top of my knee is the big thing as well.
"You can't slip up in your rehab even though you are finished and you're back, it's still something I've got to take care of now and I have for the last six months since I've been back."
Covid cancellations have meant that Leinster built up a reserve of URC fixtures that have provided a chance for the fringe players to express themselves.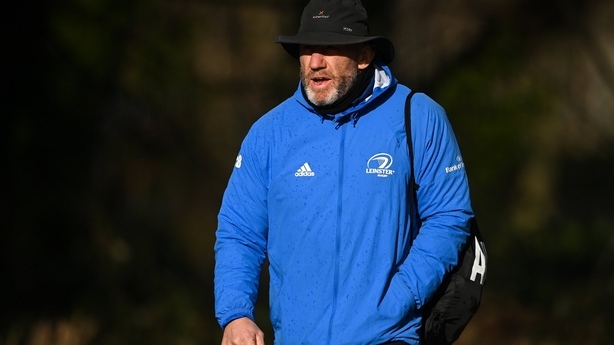 "He's got a lot to offer, I don't think we've seen the best of Max yet because of injuries. He's got to make the most of this window," says Leinster assistant coach Robin McBryde ahead of the four remaining games before the Six Nations ends.
"I've said to all the forwards, your goal is, when the internationals come back, if you are not selected that you've got enough currency based on your performances to go and knock on Leo's door and give your case as to why you are not being selected.
"Max, without doubt, will grow again. The more he plays the better he will get."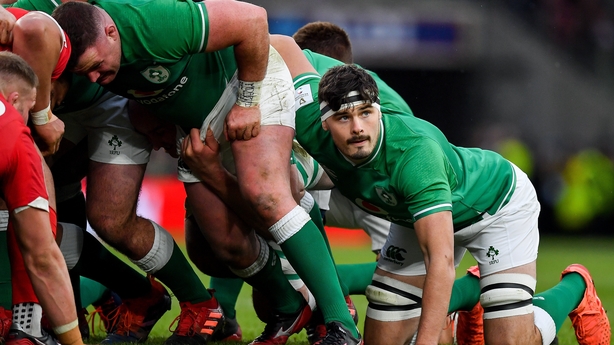 Coming as it did just before the pandemic hit, Deegan's debut in green feels a lot longer than two years ago.
At that point, Connors was uncapped, Doris had made one appearance that lasted just four minutes due to injury, while Jack Conan hadn't yet had that second wind that saw him start all three of the Lions tests. Van der Flier, also, was not the player he has since become.
Deegan was right in the mix. Now he realises and is comfortable with the fact the the next step up will come in its own good time.
"Every player wants to get in a green jersey but at the moment it's not something that's really in my head at all," he says honestly about a second cap.
"I had my first start there last week, my first one in a while so I'm not going to be thinking about anything like that for a good while.
"I'm going to focus on week to week, how my game is going, what can I do better and then down the line, if I really push on and that starts to become a possibility then I'm definitely going to have it in the back of my head.
"At the moment, it's not there at all to be honest."