Nathan Doak has always been surrounded by good people.
Dad Neil played for Ulster for a decade and is now back coaching with the province. He too was a scrum-half.
A regular at Ravenhill growing up, Nathan watched on as Ruan Pienaar directed proceedings from behind the scrum, the 88-cap Springbok was a huge part of the reason why Ulster reached the Heineken Cup final 10 years ago and the Pro12 final in 2013.
Aged 17, when he first arrived into the Ulster youth and development set-up he had Dwayne Peel, the Wales stalwart who racked up 79 Test caps, including three for the Lions against New Zealand in 2005, as coach.
And the 20-year-old is now learning his trade as deputy to John Cooney, the goal-kicking half-back with 11 Ireland appearances to his name. For out-half company, Billy Burns is on hand.
It doesn't finish there; he can also now call on the wisdom of World Cup-winning South Africa number eight Duane Vermeulen, who joined the club at the end of last year.
There have been comparisons with Pienaar and the former Wallace High School pupil - who stands 6' 1" - concedes he has, whether by accident or design, modelled himself on the South African.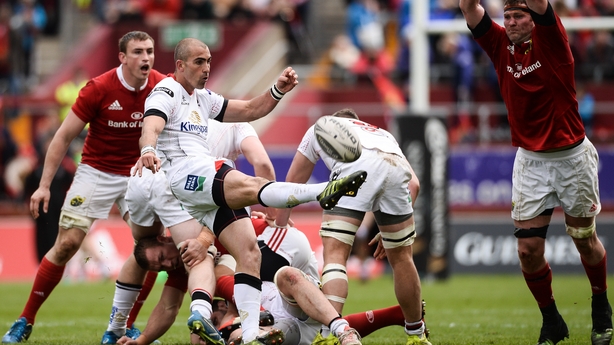 "I suppose when I do look at myself and review games, especially when I was younger, I did notice I used to try and do things that Pienaar did, and you don't even realise you're doing them," said Doak, who recently signed a new deal with the province, ahead of this evening's United Rugby Championship match at home to Scarlets (7.35pm).
"Watching Pienaar was awesome at a young age - he was capped 80-plus times for South Africa, he's played at World Cups - getting to watch him every week was a privilege.
"Then following Pienaar has been Cooney, and he's filled the boots a lot and getting to watch him, they're two different players so I suppose it's been great for Ulster in general to see two great scrum-halves. If you can pick up anything off them then you'll not go far wrong."
"Duane's played in World Cups. He's done it all, hasn't he?
"He's been great. He brings such a chill environment and I've learned a lot from him.
"I'd actually speak to him a lot, to be honest, and he's given me some pointers which are good, more psychology pointers as a young kid.
"He's great, he makes you feel chilled out, relaxed. He's been great to have around the guys and I think he gives us all a lot of confidence that someone of that stature has decided to come to Belfast and he's decided to sign for two years. It's definitely not just me, he fills everyone with confidence."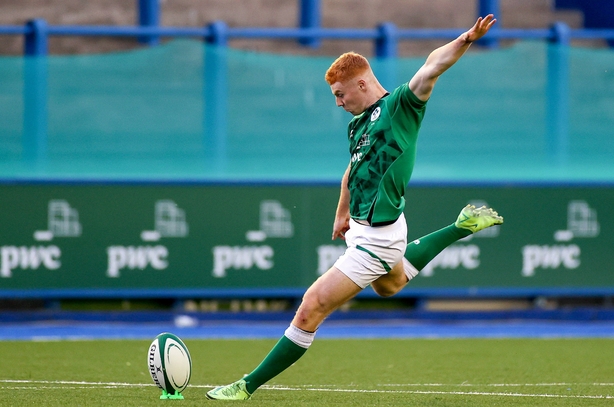 A series of stand-out performances for the Ireland Under-20s last year, where he also started a game at fly-half, made people sit up and notice and he has done little to quell the hype this season.
Doak has played 11 matches and scored four tries, including a Champions Cup touchdown against Northampton, but it's his overall style of play and commanding presence that has fans excited.
He's not afraid to make himself heard and pays no heed to rank when it comes to telling his forwards what he wants.
"No, not at all," he replies when asked if anyone has objected to his orders.
"In our environment, we want everyone to be themselves, that's how we're going to be the best we can be. It's a credit to the lads for building that environment.
"They all make me feel comfortable and they don't make me feel like I couldn't speak up or I couldn't give my voice.
"Me, personally, I wouldn't try to be someone I'm not, I'd always try to be myself.
"I suppose that's been instilled in me by my parents. No, there's definitely been no issues with me speaking up and I'm sure the other players would rather I spoke up than be quiet."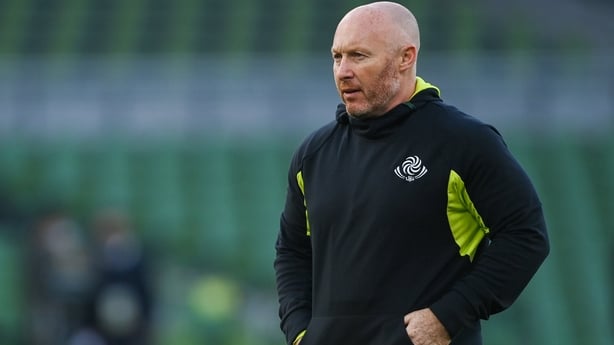 It hasn't taken long for Doak to step out of his father's shadow and it's something the pair can laugh about now, halfway through a breakthrough season that has gone better than he could have imagined.
"My dad kinda jokes about it sometimes, to be fair, 'when am I going to stop getting called my Dad's son?', "he says.
"That's not something I focus on. It's a bit of banter me and my Dad would have between us but I know he looks at me as my own person, and I suppose it is something that I probably do want to do is be looked at as my own person.
"I know I do and that's the main thing for me. I've always looked at myself as Nathan Doak and I haven't got where I am because of my dad. I've worked hard and I hope everyone else can see that. I am who I am.
"If you'd told me at the start of the season I'd have played this many minutes I'd have bitten your hand off.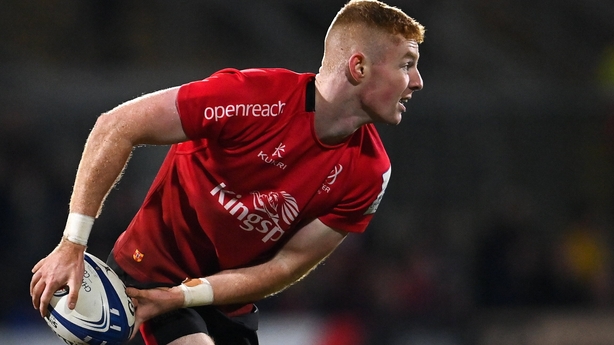 "I know they've come through unfortunate injuries to John, but that's rugby and life.
"Since I was a young kid, I just wanted to take my opportunity and I've been lucky enough to try and put my hand up every week.
"The coaches show a lot of faith in me to keep picking me, it's meant a lot. I want to keep improving throughout the season.
"I've definitely learnt a lot so far but I definitely have a lot more to give. We're about halfway through the season now, we've still got the back end of the season to go and hopefully I can keep getting better."
Listen to the RTÉ Rugby podcast on Apple Podcasts, Soundcloud, Spotify or wherever you get your podcasts.
Watch live coverage of Connacht v Glasgow (2.55pm) and Zebre v Munster (5pm) this Saturday 27 January on RTÉ2 and the RTÉ Player, with reaction from all games on RTÉ.ie/sport and the RTÉ News app