Dan McFarland says Ulster are preparing for Saturday's game against Munster as per usual but that nothing is certain in the current climate.
Christmas fixtures against Connacht and Leinster fell by the wayside due to a Covid-19 outbreak and they are due to play Johann van Graan's side in Thomond Park in the United Rugby Championship on Saturday.
The squad and staff had tests today and will get the results tomorrow morning.
"We're just going to proceed as if the game is going ahead, that's what we'll do," the head coach told RTÉ Sport.
"It's safe to say we are in a better position than we were in last week.
"We're going to leave [the medical update] until tomorrow until we have a better handle on things.
"It will be mainly Covid-related.
"It was really exciting, coming from Europe into two home interpros. We were really looking forward to that.
"Yes, it's frustrating, it's a funny old world and you take it in your stride and you get on with it.
"The bottom line is if people are getting sick we've got to do everything we can to make sure they are healthy."
He added: "We're extremely lucky with the support staff we have here, we have regular testing, there's a huge amount of information available to people.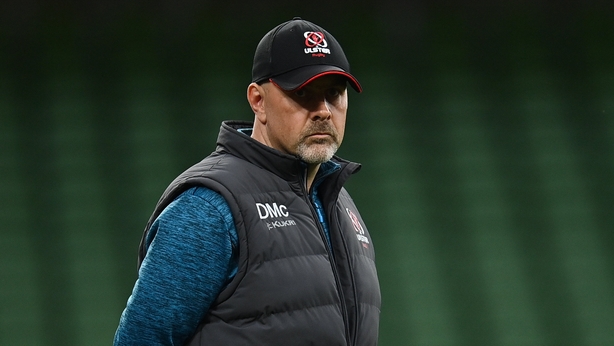 "The medical care in on hand all the time. We are in a lucky position, There are a lot of people who don't have that kind of support.
"We all want to play and a lot people out there want to see us. We'll do everything we can to do that."
We're in a pretty good place today, in terms of moral, it gets frustrating but it is what it is.
"We started preparations for the Leinster game and that was called off relatively early. The Connacht game was later but I knew that there was a possibility but the players didn't until late on.
"We're in a good place, we arrived this morning with a good chunk of the squad here.
"We've started looking at the Munster game. It's a great place to be when you are back in work and prepping to play a massive game."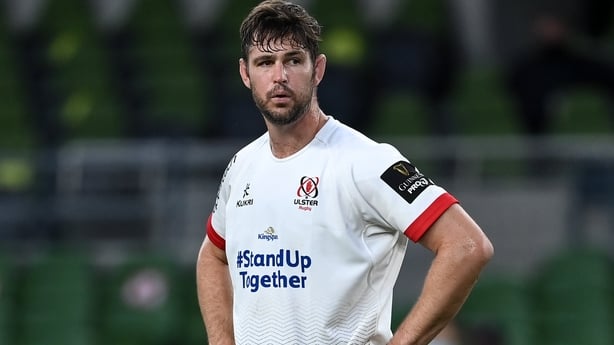 Lock Sam Carter added: 'We prepare as if we are going to play and that's our mindset throughout the week.
"If it does get postponed because that's in the best interest of the public and the team and doing what's right around Covid, then that's something we have to be prepared for and I'm sure we'll get to play those games in the coming weeks.
"For us, we were just preparing for those games right up until they were postponed. One of the games was postponed on the captain's run but our mindset doesn't change."
Follow Munster v Ulster (Saturday 7.35pm) via our live blog on rte.ie/sport or on the RTÉ News App or watch on RTÉ2 or RTÉ Player. Listen to live radio coverage on RTÉ Radio 1 Extra.