Leinster didn't quite come out all guns blazing but in the end it was enough to overpower Connacht.
Eventually, they ran in seven tries and wrapped up a bonus point by the 42nd minute.
And in doing so cleansed the wound of last weekend's defeat to Ulster at what was once a fortress at the RDS.
But, in terms of preparing to enter European battle, it's a victory that Leo Cullen will take, especially as he reintegrated more Ireland front-liners into the fold ahead of their clash with Bath.
"Everyone was p****d off last week," said the head coach following their 47-19 win.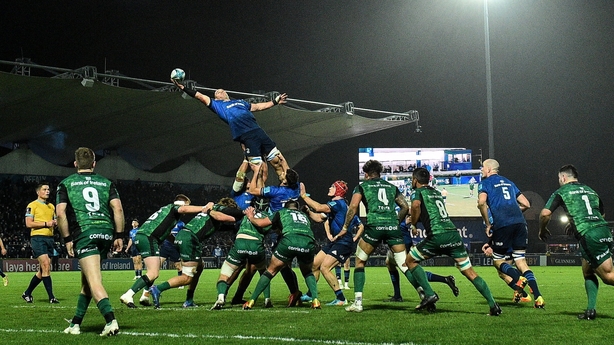 "All the guys want to play to their potential, there was a sense that a lot of guys didn't achieve that last week.
"It was a good win for us, a bonus point and great crowd there as well, which makes some difference to the whole mood around the place.
"We looked a bit scrappy, a few unforced errors. Guys are trying hard at the start, but we probably lack a little bit of cohesion, it's fair to say.
"We're not quite where we would like to be at the moment, but we had a fair amount of changes over the last couple of weeks so maybe it's to be expected with the short turnaround in terms of prep.
"Guys came in tonight after November, had a week off then this week was a short week to get that sense of togetherness and cohesion back."
Opponents Connacht were riding high after putting up 82 points in their last two games, wins over Ulster and Ospreys.
They controlled long periods of play in the first half, enjoying 62% possession and 59% territory, but couldn't maintain the pace and trailed 19-12 at the break.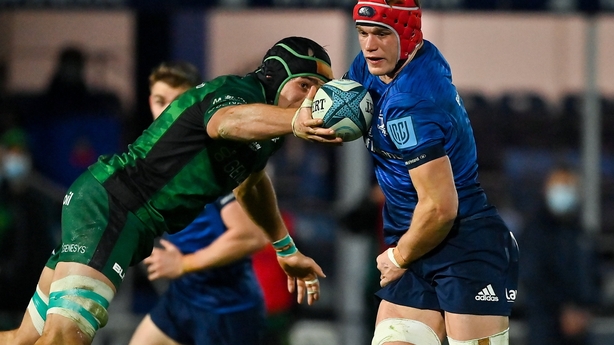 "Connacht made us pay as well," said Cullen of their first-half dominance.
"They had us pinned back in this corner down here and they are a bloody good attacking team, as we have seen over the course of this season really, scoring a lot of tries and they got in for three today.
"We got a bit better control as the half went on, a really well-worked team try for Garry [Ringrose] to get in.
"Then for Dan [Sheehan's] try he shows great footwork for a hooker really, great athleticism.
"Then we score right after half time so those tries either side of half time are important for us in terms of the context of the game, and we just got far enough away from Connacht at that point.
"Even still, Connacht were threatening all the way towards the end so there is lots of parts of the game where we can be better, that's the reality.
"But overall, the level of intensity was a lot better than last week. But we still have a fair bit to go, and that's the exciting part for us.
"It wasn't necessarily an attitude issue, and once we settled down I think we were a lot better.
"But that's just getting used to each other again because the season is unusual in the fact you have that month break, so we're just trying to build that bit of momentum now.
"So definitely better, and it's a massive two weeks for us now with Bath and Montpellier."