By Tadhg Peavoy
Irish Olympic triathlete Aileen Reid has announced that she is set to leave Triathlon Ireland's high performance team as her base for a new tailor-made programme around the world, which starts in Australia in January.
Lisburn-based Reid, formerly Morrison, will be competing under her new married name this season, and will be based in Canberra, from January until March with trainer Darren Smith and his hand-selected team.
The change comes after a season where Reid reached a world ranking of seventh, qualified for the London 2012 Olympics and finished second at the Madrid World Triathlon.
Following her time in Australia, Reid will then race in Auckland, before spending three weeks in Sedona, USA.
This will be followed by a training camp in Europe and races in San Diego, Japan, Madrid and Stockholm, as well as a two-week training block back in Ireland.
"Hopefully I'll be able to win a few races, or medal, and get some money from race bonuses." - Reid
"I'll be heading off to Australia in January for three months," said Reid. "The World Series will start in Auckland in April, so basically I'll be travelling with a group of female triathletes and training with them all the time.
"Then on to America for a few weeks. And then to Europe, probably Switzerland or Spain, to train at altitude."
Reid will be in exalted company at her training camp in Australia and the Irish triathlete is looking forward to working with her esteemed coach.
"Previously, he (Darren Smith) trained Lisa Nordén, who's just won a silver medal at the Olympics, and she also won the World Series, but she's now just left to have a year out," said Reid.
"A few other girls have just left, including Vicky Holland, but there's still a really good squad of girls there that would rank really highly, Jodie Stimpson from the UK and Kate Roberts from South Africa.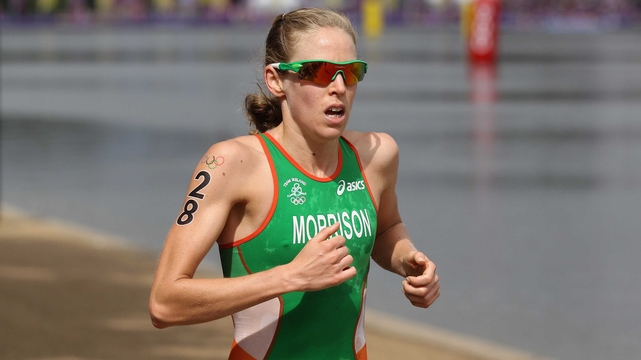 "Training with people who are the best in the world is going to help. I'm going to have to do that if I'm going to get better."
Reid's year training abroad is to be funded through money from the Republic of Ireland, Northern Ireland and personal funds.
And all going to plan, Reid hopes to extend her training programme for a second year, before considering whether to continue with the regime until the Rio Olympics.
"Obviously being from Northern Ireland, I have funding from Sport Northern Ireland and The Irish Sports Council," she says.
"Hopefully I'll be able to win a few races, or medal, and get some money from race bonuses.
"But really I'll have to rely heavily on my family and husband, who are supportive and who would make sure that I would never be let down.
"And Triathlon Ireland are going to look after me. Competing at the top level, it's really important that you're supported by the different funding bodes, so it's great to have them."
High Performance Director Chris Jones believes that this will be a positive step in Reid's career.
Jones said: "I feel strongly that Aileen is at a stage in her career where she needs to be exposed to a higher level training group. Darren Smith has a number of top triathletes and Aileen will benefit greatly from training with this group."
Reid has targeted the Glasgow 2014 Commonwealth Games as her next major international target before the Rio Olympics.
And she believes that the South American Olympiad may be her swansong in the sport.
"I'm hoping to represent Northern Ireland at the Commonwealth Games in Glasgow in 2014," she said. "Then in 2016, obviously, the Rio Olympics.
"After that I don't know, but I'd really like to have a family. So, I can go back to teaching PE, and having a normal life. Having a family would be really appealing."