"Pete Sampras, the best tennis player in the world – ever. At least, that's what the record books will say."
That was the somewhat overwritten opening to my RTE report from Wimbledon on the day after the 2000 final.
I went on…
"John McEnroe, Bjorn Borg, Rod Laver – and their legions of fans – might take issue with that supremacy. But you can't argue with the record - Sampras wakes up this morning as the only man, ever, to win 13 grand slam titles. He reached that mark by becoming Wimbledon champion for an incredible seventh time, his fourth in a row."
That seemed, at the time, an extraordinary record. Borg, for example, who reigned like a god over both Wimbledon and the French Open, finished his career, like Laver, with "just" 11 slams. Connors won 8, McEnroe 7.
We didn't know it at the time, but already a new prince was coming – and he announced his arrival just one year later. It was, of course, Roger Federer, who stopped the Sampras steamroller in a then shock defeat of the defending champion in the fourth round in 2001. In the Wimbledon press room, especially among the non-tennis reporters, I remember total consternation, and a rush for the ATP manuals – "Who is this guy?"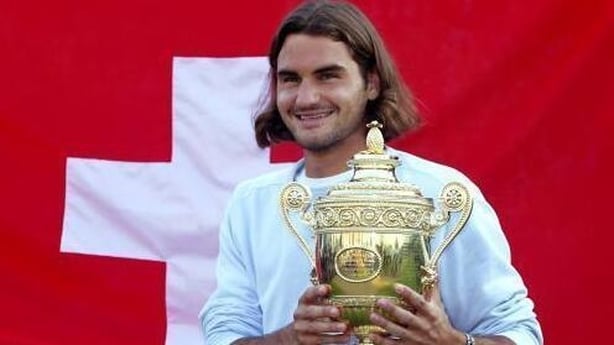 Well, now we know. Just two years later, Federer won the first of his 20 grand slam titles – Wimbledon 2003 – and started his march to history.
That history, we now know, has been written, and Roger Federer will retire next week at the advanced sporting age of 41, the end of an era, and the end of a truly great career, which transcended sport.
"The Laver Cup next week in London will be my final ATP event. I will play more tennis in the future, of course, but just not in Grand Slams or on the tour," the Swiss master announced on Thursday, tacitly admitting that recovering from the three knee surgeries since 2020 was a battle he couldn't win.
"The past three years have presented me with challenges in the form of injuries and surgeries. I've worked hard to return to full competitive form," said Federer.
"But I also know my body's capacities and limits, and its message to me lately has been clear. I am 41 years old. I have played more than 1500 matches over 24 years. Tennis has treated me more generously than I ever would have dreamt, and now I must recognize when it is time to end my competitive career."
It took Federer, in fact, just seven years to overhaul the final Sampras tally of 14 grand slams. In 2009 he completed a career slam of the four majors, winning his first and only French Open title, then added the Wimbledon crown to make it a record 15.
Though his domination slowed in later years, he still added five more majors until, in 2018, he won the Australian Open to become the first-ever male tennis player in the history of tennis to win 20 grand slam titles.
Only Rafael Nadal, now with 22, and Novak Djokovic, with 21, can possibly lay greater claim than Federer to the "GOAT" title. And the three together have certainly produced the greatest era of men's tennis.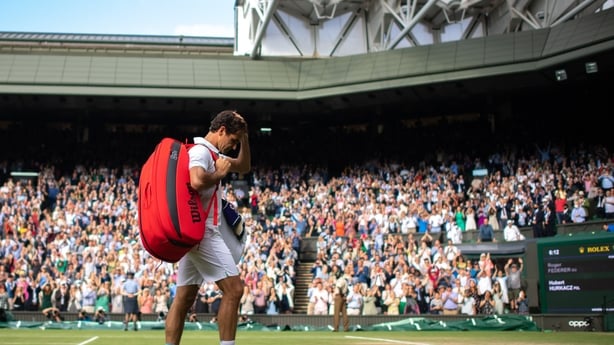 So, what makes Federer so legendary? Well, the records, obviously, and the longevity – in addition to the 20 majors, including a record eight men's singles Wimbledon titles, he won 103 ATP singles titles, the second most of all time, 28 ATP Masters titles and a record six year-end championships. He was ranked world number one for 310 weeks, including a record 237 consecutive weeks, and finished as the year-end number one five times.
But that's only the start of it. He was supremely fit, super fast with great footwork, strong, with a temperament the ideal mix of determination, thoughtfulness and cool. He had a truly great serve, which got better as he aged, a fantastic attacking forehand and the most beautiful backhand ever seen.
He could volley off both sides. His anticipation was just about the best in the game and his shot-making and shot selection were unparalleled. He could attack and defend. For many years, there have been rumours of secret tests that showed that, yes, Federer does see the ball earlier and bigger than other pros.
Andre Agassi once said Federer was the best player he ever faced, that he could hurt you from every part of the court.
Today, it's the fans who are hurting.