Peng Shuai has apparently told Olympic officials she wants to visit Europe but coronavirus restrictions in China are delaying the trip.
There have been concerns over Peng's safety and freedom after she appeared to allege she had been sexually assaulted by a Chinese government official in a social media post last November.
The International Olympic Committee (IOC) and its president Thomas Bach have been in contact with her since November, and say they have received assurances that she is safe and well, but the Women's Tennis Association (WTA) remains unsatisfied and will not hold any events in China this year as a result.
Peng has not been seen in public since the Beijing Winter Olympics in February but Bach said on Friday that members of the IOC's athletes commission had been in contact with her on two or three occasions since those Games, with the most recent contact coming two weeks ago.
Bach said: "She's looking forward to be able to come to Europe and to visit Lausanne, apparently in particular the Olympic museum. This is what I have been told from the calls, but then also maybe to watch one or the other tennis tournament.
"But at this moment in time, you know about the very strict anti-Covid measures in China and about also the quarantine requirements if ever you can leave at all. So we'll have to see how this develops. But the contact, as we already said, is ongoing."
China has adopted a 'zero Covid' strategy and some residents of Shanghai have been under lockdown for six weeks.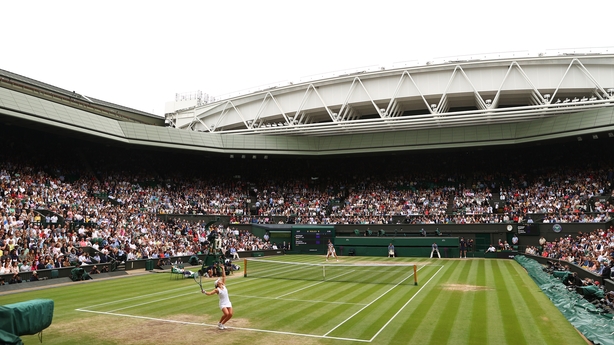 Meanwhile, Wimbledon has been stripped of its ATP ranking points following the decision to ban Russian and Belarusian players from this summer's Championships.
The ATP and WTA had both criticised the decision to ban Russian and Belarusian players from SW19 this year following the invasion of Ukraine.
Wimbledon chairman Ian Hewitt said the UK Government had left them with "no viable alternative", but the ATP have now removed ranking points from the tournament.
"The ability for players of any nationality to enter tournaments based on merit, and without discrimination, is fundamental to our Tour," read an ATP statement.
"The decision by Wimbledon to ban Russian and Belarusian players from competing in the UK this summer undermines this principle and the integrity of the ATP Ranking system.
"It is also inconsistent with our Rankings agreement. Absent a change in circumstances, it is with great regret and reluctance that we see no option but to remove ATP Ranking points from Wimbledon for 2022.
"Our rules and agreements exist in order to protect the rights of players as a whole. Unilateral decisions of this nature, if unaddressed, set a damaging precedent for the rest of the Tour.
"Discrimination by individual tournaments is simply not viable on a Tour that operates in more than 30 countries."