Playing his first grand slam match since his US Open disqualification, Novak Djokovic was an emphatic 6-0 6-2 6-3 winner against Swede Mikael Ymer.
The world number one took just 20 minutes to race through the first set and, although the next two sets were more competitive, Djokovic was always in control
Ymer will remember the match fondly for one moment in the second set when he chased down a lob and won a point with a shot whipped through his legs.
Canadian player Vasek Pospisil has criticised the 'bubble' in which players at the French Open must remain, saying it is nowhere near as good as the one provided at the U.S. Open.
Pospisil bowed out of the singles on Tuesday to Italian seed Matteo Berrettini and while he is in the doubles with American Jack Sock he gave the impression that he could not wait for his departure from Paris.
"As soon as I'm done with doubles, I will leave the bubble because it's not a very good bubble here they made for us," said Pospisil, who along with Djokovic is one of the main players driving the PTPA, a proposed new men's players' union.
"It's not easy mentally to be in it. As soon as I have an opportunity to leave the bubble, I will."
The French Open has moved from its original date in May-June because of the coronavirus pandemic. The tournament is going ahead with minimal fans and players are restricted to two designated hotels and the Roland Garros complex.
There were also strict protocols in place at the US Open but players generally applauded the set-up in New York.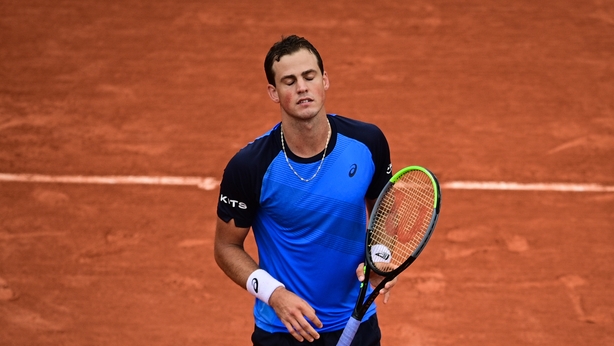 "It's much worse," Pospisil said. "At least for the players, the hotel we're staying at, it's tough. We don't have anything.
"The US Open there was a much bigger effort I felt from the organisation to make the time in the bubble a little bit more comfortable for the players. That's for sure.
"I mean, I think almost every player I've spoken to was sharing the same opinion. It's not easy to be stuck in the bubble. You don't want to be on-site all day because it's also a stressful environment, right?
"The only place you can go is the hotel. It's not easy because you can't even get fresh air. But that is what it is."
Pospisil also described the balls being used at the French Open as terrible and said it was something the PTPA (Professional Tennis Players Association) would look to change.
"Currently the players have no input. The players should definitely have some input because changing balls every week or every two weeks is not easy on the body, on the arms," he said.
"It's definitely something that the PTPA could have an input on. How significant of an input, that depends on many factors. The way it currently stands, we have zero input on the balls."
Veteran Spaniard Fernando Verdasco intends to take legal action against the tournament after being forced to withdraw following a positive Covid-19 test.
The 36-year-old, a former world number seven, said he had previously tested positive for the virus, asymptomatically, in August.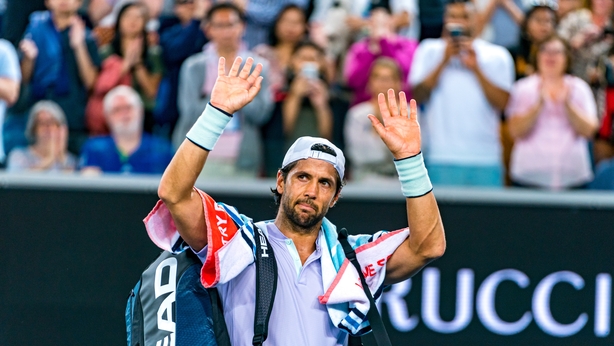 However Verdasco, who has been tested a number of times since, claimed he was refused the chance to take another test to find out if the initial one was inaccurate.
An additional two independent tests were taken subsequently to the one he underwent at Roland Garros, which came back negative.
Verdasco, currently ranked 59 in the ATP world list, told Spanish radio station Cadena Ser he was now considering his legal position.
"Do I want to sue Roland Garros? Yes, obviously," he said. "Nobody can believe that a tournament like Roland Garros can do that. It can't be.
"It is not a thing about money, it is a thing of damage which this does you personally and professionally."
Verdasco indicated the saga had left him unsure whether he wanted to get back on the court any time soon.
"I don't know if I'm going to play again this year or not because you lose the desire for everything," he said.
"They (French Open organisers) do things as they please, without any coherence and without any respect. The rights of the players count for nothing.
"Then the next day, following when I have been left out of the draw, they change the rules and now you can do a second test - that was the final straw."
Meanwhile, Spain's Roberto Bautista Agut recovered from a slow start to beat home hope Richard Gasquet 7-6(5) 6-2 6-1 and reach the second round.
Bautista Agut, the 10th seed, came into the first-round match against Gasquet on Court Simonne Mathieu with a 6-2 lead in their head-to-head encounters but their ninth meeting was the first on clay.
The early signs hinted at an upset win for the 34-year-old Gasquet as he raced into a 5-2 lead with three breaks of serve.
Yet a cool and composed Bautista Agut clawed his way back into the match to force a tiebreak and took the opening set as the errors from the 50th-ranked Gasquet continued to mount.
Gasquet, who reached a career-high ranking of number seven in 2007, did not manage another break of Bautista Agut's serve as the Spaniard broke his five more times over the next two sets.
Bautista Agut, who became a father this month, wrapped up the match in under two hours when Gasquet, who failed to advance to the second round at his home Grand Slam for the first time in 10 years, netted a return.
Gasquet was not keen on engaging in long rallies with the Spaniard and made 49 unforced errors, 30 more than his opponent, while managing to hit 13 more winners.
In the second round, Bautista Agut will play Hungarian Attila Balazs, who earlier defeated Japan's Yasutaka Uchiyama 6-2 6-3 7-5.
Russian 13th seed Andrey Rublev fought back from two sets down to beat Sam Querrey, the first time he had produced such a great escape in his career.
He said he relished long deciding sets.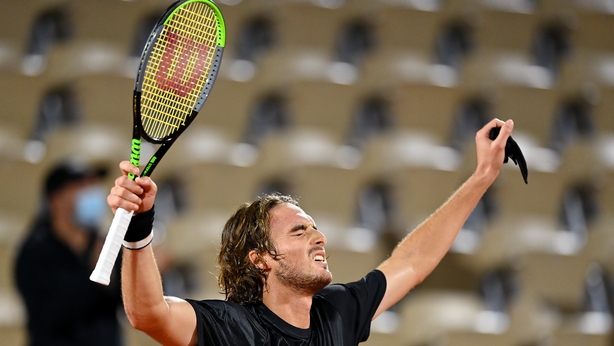 "In my opinion, they shouldn't do tiebreak fifth," he told reporters.
"These matches, it's something that you will remember, something that makes you understand why you worked so hard, doing all the tough exercises. They make you feel even more proud of yourself."
World number six Stefanos Tsitsipas also stage a comeback, clawing his way back from two sets down to beat little-known Jaume Munar 4-6 2-6 6-1 6-4 6-4 and survive a first round scare.
Tsitsipas, a losing finalist in Hamburg on Sunday, looked to be cruising through the first set after breaking the Spanish clay court specialist at the start to go 3-1 up.
But his lead eroded as did his concentration and Munar countered the Greek's power with some superb baseline winners to race back and win the first set 6-4.
Fifth-seed Tsitsipas, who lost in his first game at the Italian Open earlier this month, started crumbling under pressure, littering the court with dozens of unforced errors.
Trailing by two sets Tsitsipas buckled down, cutting back his mistakes and playing on his opponent's weaker backhand.
He pulled a set back when Munar pushed a backhand into the net and kept up the pressure to level.
The pair traded blows in the fifth before Tsitsipas bagged a key break when Munar sent a forehand long.
The 22-year-old then finished off the contest with his first match point to win the battle after three hours and 12 minutes, another forehand error by the Spaniard handing him victor