Marin Cilic knows Andy Murray's withdrawal from the US Open has presented him with a golden opportunity to win his second grand slam title.
When second seed Murray announced on Saturday that his hip injury would prevent him playing at Flushing Meadows, 2014 champion Cilic was moved into the Scot's slot in the draw.
Roger Federer and Rafael Nadal are in the other half while Cilic's potential semi-final opponent Alexander Zverev is yet to make his grand slam breakthrough.
The big question surrounded Cilic's fitness given the Croatian had not played a match since the Wimbledon final, where he tearfully succumbed to Federer after his body let him down.
Cilic has been struggling with an adductor problem and was pushed harder than might have been expected by 105th-ranked American Tennys Sandgren in the opening round of the US Open before coming through 6-4 6-3 3-6 6-3.
He insisted the physical problems are now behind him and hopes the same can soon be said about the rust.
He said: "Everything feels okay physically. I'm very happy with that. That's the number one thing.
"On the court, obviously I felt that I'm just lacking a little bit of that consistency point after point, to be continuing with my aggression, with my tennis.
"Obviously Andy is not playing. It is a great opportunity, especially for all of us guys in the bottom half of the draw. It's much more open now.
"I'm still feeling a little bit different than I would have felt, for example, if this would have happened in Wimbledon or maybe the French Open, because even though Wimbledon wasn't too long ago, I still didn't have any matches after that.
"I had to take a long break without tennis, without running. So that just pushed me back a bit. I'm still focusing on regaining that form. The opportunities are there. It's just whether I can be ready or not."
Cilic accounts for two of the four grand slam final appearances that the bottom half of the draw can collectively boast.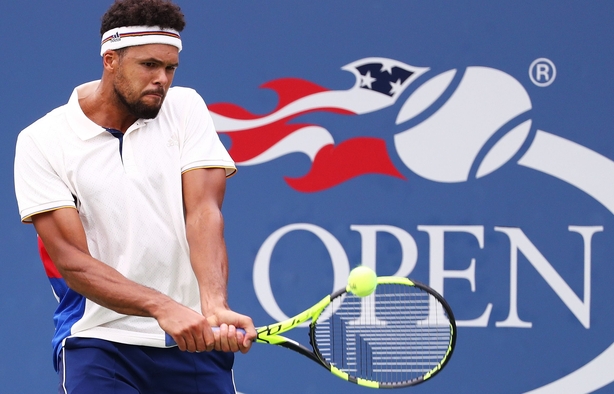 Eighth seed Jo-Wilfried Tsonga [above] is also safely through after beating Marius Copil 6-3 6-3 6-4 but David Ferrer, the 21st seed and former French Open finalist, fell 4-6 6-3 6-2 6-1 to Mikhail Kukushkin.
Tenth seed John Isner beat Pierre-Hugues Herbert 6-1 6-3 4-6 6-3 while the star of Canadian teenager Denis Shapovalov continues to rise.
The 18-year-old has raced into the top 100 and, after beating Rafael Nadal in Montreal earlier this month, secured his first grand slam victory with a 7-5 6-1 6-2 victory over Daniil Medvedev.
The most extraordinary entrant into the US Open this year was American college player JC Aragone.
The 22-year-old was given a late wild card into qualifying and came through three matches before losing 6-3 6-3 6-1 to Kevin Anderson in round one.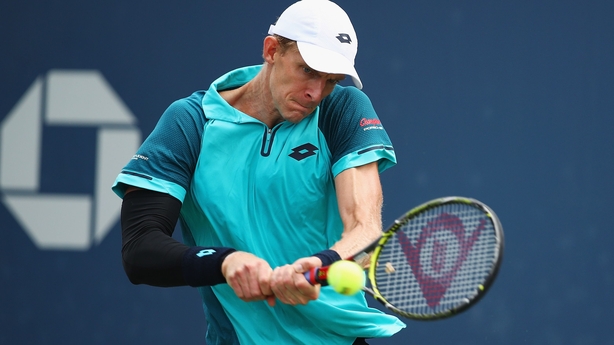 Aragone [above] had an allergic reaction to acne medication when he was 16 that caused kidney and liver failure and left him in a coma, while five years ago he was diagnosed with diabetes.
He had to leave the court after the opening set against Anderson to given himself an insulin injection, saying: "My blood sugar was all over the place."
Now Aragone is hoping to be a poster boy for athletes with diabetes.
He said: "I have received a ton of Facebook messages and stuff from people thanking me for kind of giving them hope for their families. That's been amazing and eye opening.
"At the moment I'm talking to a lot of different diabetes organisations trying to be almost like the first tennis player to be sponsored by them, become an ambassador.
"I would love nothing more than to promote my condition and teach people that it's really not that bad and it's not going to stop you from succeeding in life or achieving your dreams."