Former world number one Martina Hingis said it was "amazing" that her old rival Venus Williams has reached the Wimbledon final at the age of 37.
           
Five-time champion Williams is the oldest woman to reach the final since Martina Navratilova did it in 1994 and will take on Spain's Garbine Muguruza for the title on Saturday.
           
"It's amazing," Hingis told reporters at Wimbledon, where she is into the semi-finals of the mixed doubles.
"Maybe nobody would have picked right from the start that Venus would be there in the finals.
           
"But I think the longer the tournament went on, she got herself out of a couple of tough matches, tough situations and struggles maybe in the first couple of rounds, but the more the draw opened up, the more she feels like it's her time to shine."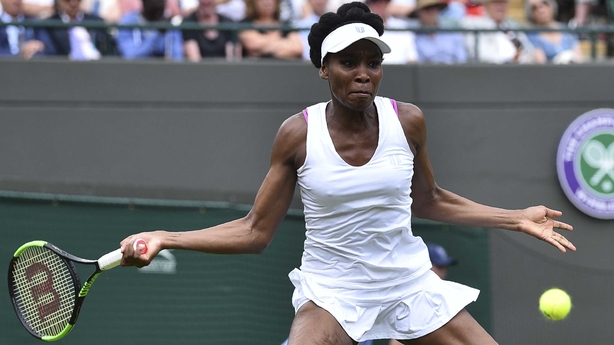 The 36-year-old Hingis is just three months younger than Williams but unlike the American, she now only plays doubles and mixed doubles, having last played singles on the Tour in 2007.
           
The Swiss is also the only woman other than Serena Williams to have beaten Venus in a grand slam final, having done so in the US Open in 1997.
           
Hingis, who won four of her six grand slam battles with Venus, said the achievement was all the more remarkable given that she was diagnosed with Sjogrens syndrome in 2011, an auto-immune disease that causes chronic fatigue and muscle soreness.
           
"It's been a little bit of a roller-coaster for her, with her injuries, her virus (Sjogren's) and all these issues but now it seems like she's fine and she's sorted it all out and she's playing great tennis," Hingis said.
           
Williams reached the final at the Australian Open in January and shows no sign of slowing down.
           
Hingis, who won five grand slam singles titles, is happy to concentrate now on doubles.
           
"That's one of the reasons I don't play singles anymore because I dont want to put my body through the struggles any more," Hingis said.
           
"Doubles is not as physical. There are quick exchanges and reactions but obviously there is not as much court to cover."