Feliciano Lopez completed the perfect preparation for Wimbledon by beating world number seven Marin Cilic to win the Aegon Championships at Queen's.
Lopez has never gone past the quarter-finals at the All England Club but after winning his sixth ATP singles title the Spaniard will be one of the form players in Friday's draw.
For comparison, Andy Murray's early exit means he has played two competitive grass-court sets ahead of the third grand slam of the year while Lopez, having reached the final in Stuttgart last week, has 27.
He battled back from a set down and saved a match point in the deciding tie-break to win 4-6 7-6 (7/2) 7-6 (10/8) against 2012 champion Cilic, to whom he lost in straight sets at the French Open last month.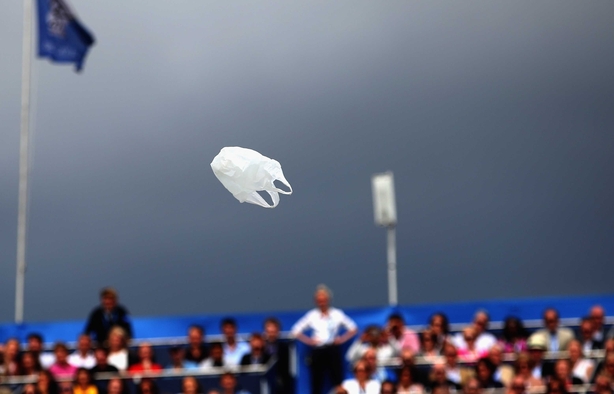 But that was on clay and this on grass, Lopez's favourite surface, where the world number 32's bending left-handed serve and sizzling slice backhand can be exploited to the full.
For Cilic, this was a surprise loss but he too will head to SW19 full of confidence after an excellent week, which had seen the likes of Murray, Milos Raonic and Stan Wawrinka all falter in the first round.
At 35 years old, Lopez is enjoying something of an Indian summer in his career and after knocking out world number three Wawrinka on Tuesday, he can add Cilic to an impressive list of scalps.
He spurned a match point before losing to Grigor Dimitrov in the final three years ago but this time held firm to secure the trophy.
"Wow, I cannot believe I have finally won this trophy," Lopez said.
"It was tough to put that match (against Dimitrov) away from my mind. I was serving for the match again and it was difficult to handle my nerves. I was waiting so long so I'm so happy today."
Serving to stay in the opening set, three errant Lopez groundstrokes gave Cilic 0-40 before the Spaniard drifted a backhand wide.
Lopez took a tumble in the second set when serving at 6-5 but regained his footing in the tie-break, marching into a 6-1 lead before a long Cilic forehand sent the match to a decider.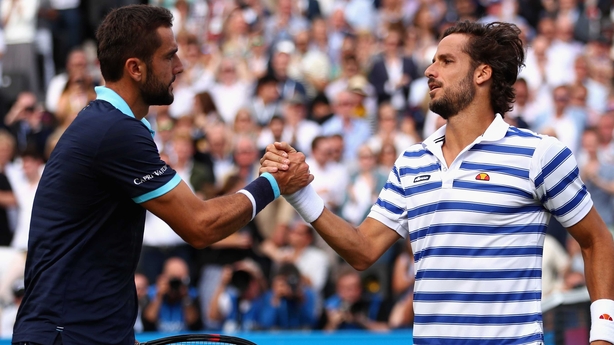 The momentum, and crowd, seemed now with Lopez, who won a 22-shot rally at 3-3 in third after a net-chord prompted Cilic to fire out.
An agitated Cilic held on for another tie-break and this time it was neck and neck, Lopez whipping away a winning forehand off one foot for a 5-4 lead only for Cilic to pat a passing shot inside the baseline for 5-5.
A big serve gave Cilic match point but Lopez saved it with a reaching volley and then released an ace for his own championship point.
Cilic saved it with another ace for 7-7 but a forehand wide gave Lopez a second match point, this time on serve.
A punching Cilic volley, however, and the chance was missed but Lopez opened up 9-8 and match point number three with an ace.
This time he converted as a Cilic forehand landed wide and a visibly relieved Lopez finally was able to celebrate.