Serena Williams believes facing her sister Venus in Saturday's Australian Open final will be the greatest moment of both their careers.
The siblings go head-to-head in Melbourne for the 28th time in their lives and in a ninth grand slam final, long after many considered their joint domination of the game to be finished.
While Serena has continued building her stack of major titles unabated, Venus appeared to be fading at the start of the decade as she failed to reach a single grand slam quarter-final between 2011 and 2014.
Her decline was due in part to a battle with Sjogren's syndrome, an immunity disorder that increases her fatigue and reduces her endurance.
Now, however, Venus is enjoying a late resurgence, backing up her run to the last four at Wimbledon six months ago by going one step further here.
It means Venus and Serena, aged 36 and 35 respectively, reunite this weekend, 19 years after their first competitive meeting in the second round of the Australian Open and eight since their last shared major final at Wimbledon.
"This probably is the moment of our careers so far. For me, I can definitely say for me," Serena said.
"Nothing can break our family. If anything, this will definitely bring us closer together, knowing that I want to see her do the best that she can possibly do.
"I know that she definitely wants to see me do the best that I can do. This is a story. This is something that I couldn't write a better ending for. This is a great opportunity for us to start our new beginning.
"It's the one time that I really genuinely feel like no matter what happens, I can't lose, she can't lose. It's going to be a great situation."
Venus' progress is certainly the more remarkable but Serena remains the clear favourite.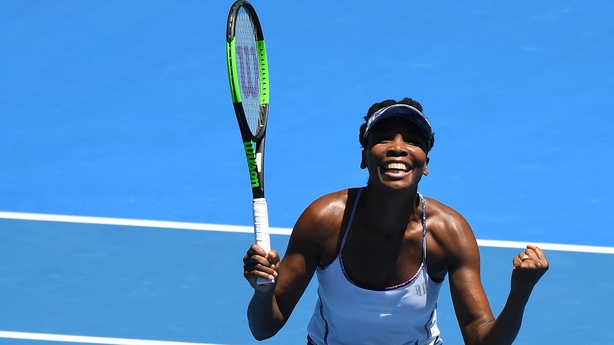 She has lost only one of their four match-ups since the turn of the decade and showed her superiority last time out at the US Open in 2015, winning 6-2 1-6 6-3.
But, as Serena pointed out after her semi-final on Thursday, no player has beaten her more than Venus, while their sisterly rivalry, as always, creates a sense of uncertainty.
"It definitely makes it uncomfortable," Serena admitted. But after everything that Venus has been through with her illness and stuff, I just can't help but feel like it's a win-win situation for me.
"I was there for the whole time. We lived together. I know what she went through."
For Serena, however, this is another golden opportunity given she stands on the brink of a seventh Australian Open crown, as well as reclaiming her world number one ranking from Angelique Kerber.
She is also within touching distance of an Open era record 23rd grand slam triumph, which would move her clear of Steffi Graf's 22 and one short of Margaret Court's all-time best haul of 24.
"I'm not dealing with that right now. I just feel like, like I said in the beginning, I'm obviously here to win the tournament," Serena said.
"I don't have anything to prove. I don't have to win another match as long as I live. I just have to have fun and do what I do best."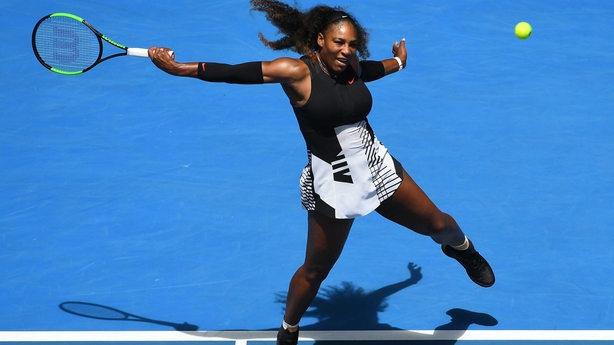 Victory for Venus would add a final flourish to a shock-filled tournament while also giving her an eighth major title and one of the two she is yet to hold, the other being the French Open.
The world number 17, who pirouetted with joy following her semi-final win on Rod Laver Arena, retains faith in sport's ability to surprise.
"I think why people love sport so much is because you see everything in a line," Venus said. "In that moment there is no do-over, there's no retake, there is no voice-over.
"It's triumph and disaster witnessed in real-time. This is why people live and die for sport because you can't fake it. You can't. It's either you do it or you don't.
"People relate to the champion. They also relate to the person who didn't win because we all have those moments in our life."
There is a temptation to view this as the game's last all-Williams final but as this tournament has clearly shown, the sisters are not done yet.
"Never say never," Serena said. "Look at us now."