Maria Sharapova claims the International Tennis Federation hearing into her doping violation was "not neutral" and she is "starting to think" the sports governing body tried to make an example of her.
The 29-year-old former Wimbledon champion and world number one tested positive for the heart-boosting drug meldonium in January and was then sanctioned by the ITF in June.
But on Tuesday, the Court of Arbitration for Sport announced a reduction in the five-time Grand Slam winner's two-year doping ban to just 15 months.
Sharapova's lawyer John Haggerty described the CAS ruling as a "stunning repudiation of the ITF", while in her social media accounts Sharapova said she was "counting the days until I can return to the court".
"I am at a hearing (in London) knowing the people I am speaking to were chosen by the people that I am actually in a fight with"
The result is a partial victory for the world's highest-earning female athlete and a setback for the ITF and the World Anti-Doping Agency.
The three-man panel of CAS experts said it did "not agree with many of the conclusions of the (ITF) tribunal" and the federation has already seen the court reduce recent doping bans for Marin Cilic and Viktor Troicki. The ITF was also chastised by the panel for not properly informing players of changes to WADA's banned list.
Sharapova's lawyers had asked for an immediate reinstatement, but deep down they will know the nine-month reduction is the most they could have expected as she did not meet all the criteria for a "no significant fault" reduction of 50 per cent.
In her first television interview since the CAS ruling, Sharapova was again critical of the ITF.
"I got a 24-month suspension, but they (ITF) wanted four years for me," Sharapova told American broadcaster PBS.
"I went through the ITF hearing, which was in front of an arbitration (panel) which was chosen by the ITF.
"I am at a hearing (in London) knowing the people I am speaking to were chosen by the people that I am actually in a fight with.
"They call that neutral? That is not neutral. CAS is neutral and this is what CAS has awarded to me."
Asked by interviewer Charlie Rose if she thought the ITF were trying to make an example of her, Sharapova replied: "I never wanted to believe that, but I am starting to think that."
Press Association Sport has contacted the ITF for a response to Sharapova's latest comments.
Meldonium was added to WADA's banned substances list on January 1, having been on its monitoring list for all of 2015, and athletes and their entourages were warned several times by email that it was about to be prohibited - emails Sharapova did not read.
Reflecting on the case, she said: "When I first started taking it I took it under my doctor's orders and that's how I kept taking it for years. I became comfortable with the fact that it was just natural for me to take something that was completely legal.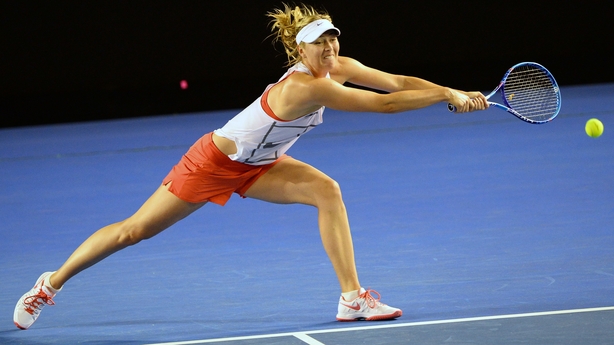 "I was getting laboratory reports from Moscow and confirmation that it was legal."
Sharapova revealed she had been able to refocus during her enforced absence.
"I have not thought about my game in a while," she said.
"I have been very occupied. I have not been home that much, and have travelled, done things I did not have the opportunity to do in a time where I did not know where my future would be.. I actually felt like I had a schedule and plan.
"I never knew what weekends felt like, and I am actually looking forwards to those days whereas before your mindset is different. The weekends are a Grand Slam final and that is what you are working for, so from that perspective it has changed.
"I have been training in a different way, not for a tournament to get back in a few months, I was just training for myself and it felt good."
When she eventually returns to competitive tennis, Sharapova may need to rapidly accumulate ranking points to qualify for the 2017 French Open and Wimbledon, unless she is handed wild cards.
Press Association Sport contacted officials at both Grand Slam events over whether Sharapova - who won Wimbledon aged just 17 in 2004 and also the French Open in 2012 and 2014 - could potentially be considered for a wildcard next summer.
A spokesman for the All England Lawn Tennis and Croquet Club said: "The decision on wildcards for The Championships 2017 will take place according to the usual protocols and be announced from June 21."